The winners in each category Gold - Silver - Bronze - will be announced at the AEAF Awards Screening on 28 September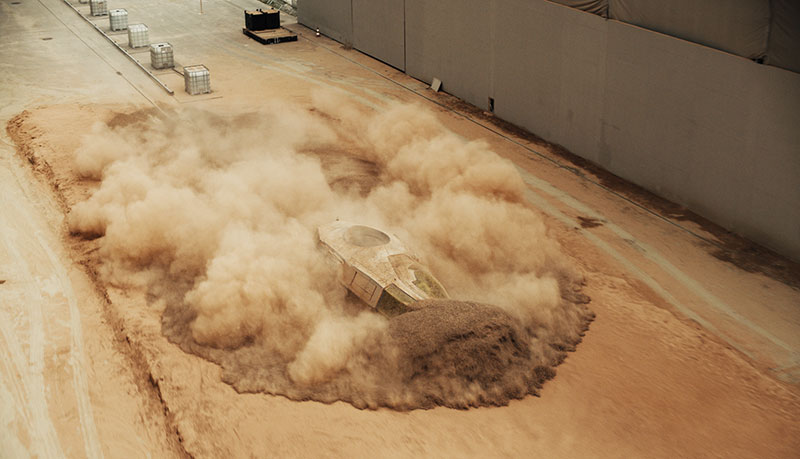 The AEAF Awards Finalists have been announced in all categories. The work is beautiful. Please see the full listing below, and go to the View Entries page on the AEAF website to watch individual projects. We have posted as many projects as we have permission to share.
All teams and artists who entered the Awards this year should feel proud of their work. Your entries keep AEAF Awards going and growing and are appreciated tremendously. As the years have gone by, the increase in the number and quality of projects submitted has been exciting. Please enjoy the huge variety, talent and skill on display here.
The range of techniques available to artists now is one of the most impressive trends you will find among the entries. Most of the earlier techniques don't disappear but are expanded, improved on and used to contribute to the next development – motion capture and keyframing; simulated and procedural effects; rear projection, 3D matte painting and LED screens; from green screen keying and 2D/3D compositing in post to in-camera VFX. We see all of these techniques continue to develop and contribute to one another, and they make the AEAF Awards a thrill to watch as they unfold every year.
However, it's still never easy to narrow the field towards the ultimate winners. Having so many top notch entries just makes the process harder. Determining and announcing the finalists are the first steps. The AEAF Judging Panel is now hard at work to single out the projects that will receive the Bronze, Silver and Gold Awards in each category. Stay with us to find out the winners in September.
AEAF Invites You to Celebrate – in Person on 28 September
On 28 September, we are looking forward to holding our Awards Night Screening and Party, live and in-person again in Sydney at the Chauvel Cinema. After having to miss two years, it's going to be exciting to see you there again. This event is your chance to see the Showreel of finalist entries, meet the finalists themselves, and for colleagues, friends and admirers to celebrate with them. Even if you cannot be there on the day, register to view the screening online. Book your tickets here.
Finalist Projects by Category
The Feature Film and Feature Film Sequence categories this year are inspiration for the whole industry. Digital humans, Marvel heroes, science fiction and fantasy all meet here to make stories and characters come to life for audiences. The VFX and animation teams who work with today's filmmakers are not only skilled and working to very high standards, but are also extremely creative, visualising stories in ways that make productions stand out. Note: Not all of the entries can be shown online, but will appear on the showreel – so don't miss it.
Feature Film VFX
DUNE Part 1 - DNEG
Shang-Chi and The Legend of The Ten Rings - Rising Sun Pictures
Jungle Cruise - Rising Sun Pictures
Those Who Wish Me Dead - Rodeo FX
Jungle Cruise - RodeoFX
Shang-Chi and The Legend of The Ten Rings - RodeoFX
The Tomorrow War - Method Studios
Finch - MPC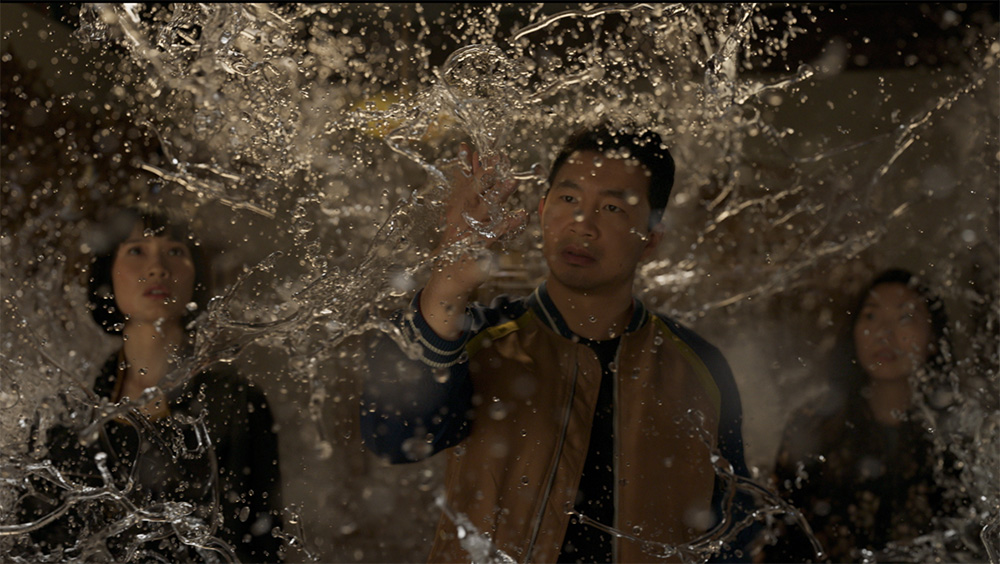 Feature Film Sequence
Shang Chi and The Legend of The Ten Rings - TaLo Map Sequence - Fin Design + Effects
Shang-Chi and The Legend of The Ten Rings - Method Studios
Bringing Back Dr. Egon Spengler in Ghostbusters: Afterlife - MPC Film
Ear for Eye - Animated Sequence - Glassworks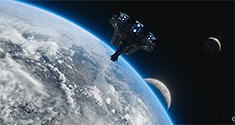 TV Series has been one of the most vibrant categories in AEAF Awards for some years, owing not only to the rise of OTT channels but also the willingness of showrunners to take advantage of VFX and animation to tell stories in new ways. The entries in this category have been evolving rapidly from year to year, showing the creativity and skill of VFX teams around the world.
TV Series
War of The Worlds Season 2 - Vine FX
A Discovery of Witches Season 3 - REALTIME
Raised By Wolves - MPC
Foundation - Outpost VFX
Foundation - DNEG
The Witcher Season 2 - Cinesite
The Witcher Season 2 - RodeoFX
Foundation - RodeoFX
HALO - Rodeo FX
What If...? - Flying Bark Productions
Raising Dion Season 2 - FuseFX
The Orville: New Horizons - FuseFX
The Morning Show - FuseFX
Prehistoric Planet - MPC
The Wheel of Time - MPC
Around the World in 80 Days - MPC
Vikings: Valhalla - MPC
HALO - MPC
Peacemaker - Wētā FX
The Umbrella Academy, Season 3 - Wētā FX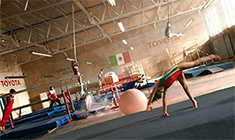 Commercials VFX and Commercials Animation are the biggest, most diverse categories in the Awards, ranging from neat expressive motion graphics to 2D or 3D animated stories, to live action short films for brands with complex visual effects. Sometimes, new filmmaking techniques can even emerge here first, in short form projects like these.
Commercials VFX
Proudly sponsored by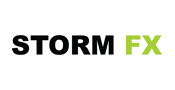 Lexus - Parking Spot - Framestore
Lidl - Always - Absolute
Toyota - Upstream - Framestore
UN Development Programme - Don't Choose Extinction - Framestore
Toyota - Never Stop - Framestore
Hong Kong Zhuhai Macao Bridge - Dans Digital
Sky - The Watch - Blockhead VFX
Telstra - Wifi You Can See - Heckler
Hellfest - Program Announcement 2021 - Rodeo FX
Ministry of Health and Social Services - Sideway - Rodeo FX
Tomorrow's Car - Fin Design + Effects
SHISEIDO - Chinese New Year - Juice
Peraton - Brand 2021 - VANDAL
Samsung - Playtime is Over - The Mill Paris
Prada - Luna Rossa Ocean - The Mill Paris
GIO - Follow Me - Heckler
Mercedes Benz ROTF - Heckler
Subaru All-New BRZ - Heckler
Michael Hill – Bridal - RUCKUS Studio
Eboo - Ebookers - Freefolk
Bringing Great Value to The Table - Freefolk
SK-II - Broadcast Your Beauty - Unlisted
Barilla Al Bronzo - Pasta is Born Again - Glassworks
Cupra - Seven Seconds - Glassworks
Fantastic Voyage - Adobe - Alt.VFX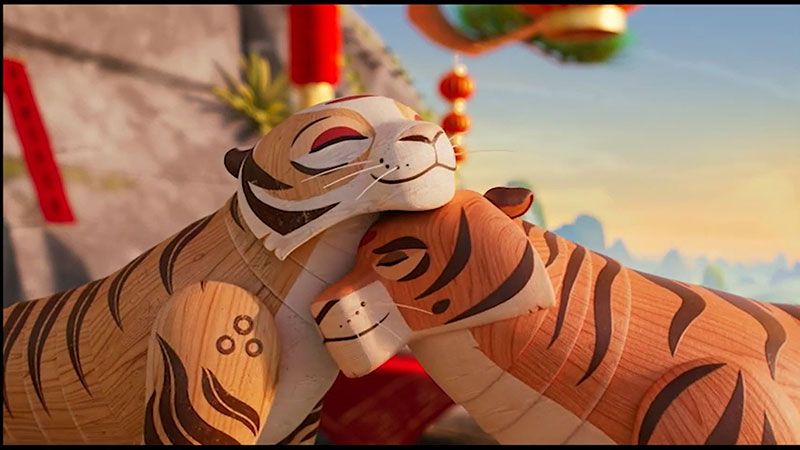 Commercials Animation
Visit Qatar - Experience the World Beyond - The Mill Paris
Westfield Wherever - Alt.VFX
Sealy Posturepedic - Alt.VFX
Biocoop - 35 Ans - Passion Paris
Holiday Swagger - Passion Paris
Xmas - The Perfect Christmas Ad - Passion Paris
Curve - Brand film - MISTER
Alzheimer's Research UK - The Smartest Thing - Blind Pig
Chinese New Year - Real Magic - Unlisted
Rosemary Feels Better - Cirkus
New Luohu - Dans Digital
Sportsbet 2021 - Cadre Pictures
Select Sector SPDRs - 2022 Campaign - PlusOne
Growin' to the Moon - SelfWealth - Mighty Nice
Here for the Heavy Stuff - Insuranceline - Mighty Nice
Tomorrow's Car - Fin Design + Effects
Tiktok Effect House - Golden Wolf
MU12 Homeground - Golden Wolf
Keep Cup - Jumbla
Innistrad: Midnight Hunt - Magic: The Gathering - Axis Studios
Hyne Beam 15 - RUCKUS Studio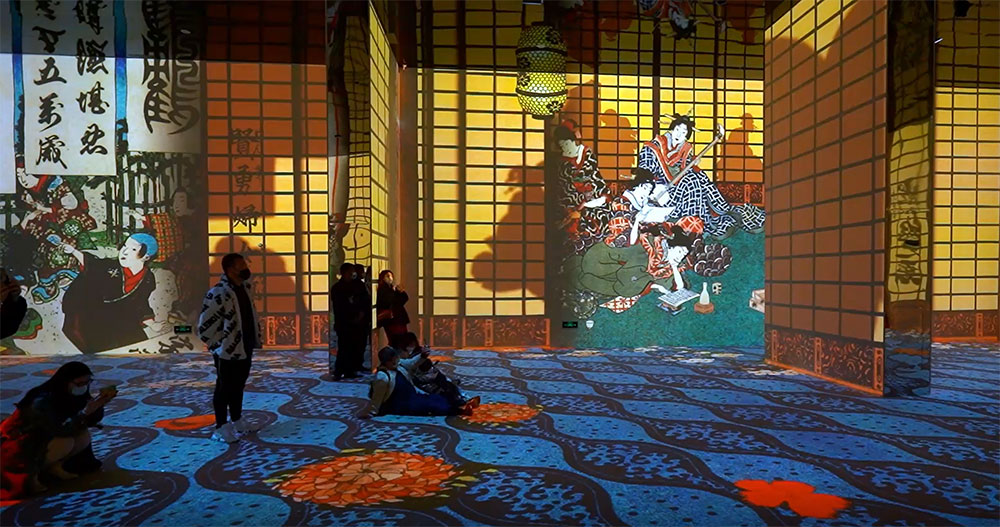 The Live Event Installations and Projections category attracts projects that prove that being there still counts. These productions are immersive and engaging, created on a grand scale. Resolution, image quality, animation and compositing combine to transform environments to places where viewers become participants.
Live Event Installations & Projections
For Sydney with Love - Customs House Vivid Sydney 2022 - Spinifex Group
Ninget Universe - ASN Clocktower Vivid Sydney 2022 - Spinifex Group
Fed Square - Seagull TV- Spatial Sauce
The Night Before Christmas - Brisbane City Hall Lights 2021 - The Electric Canvas
Sydney NYE 2022 - Pylons Projections - VANDAL
Macula - H0rse
Tall Poppy 3D Billboard - Bourke Street - Heckler
Triceratops Exhibition - Melbourne Museum- Jumbla
Audi Immersive Experience - Glassworks
Mutation - INSIDE Shanghai - Danny Rose Studio
Spirit of Japan - INSIDE Shangha- Danny Rose Studio
Amazon Web Services Innovation Day - Reinvent - Imagination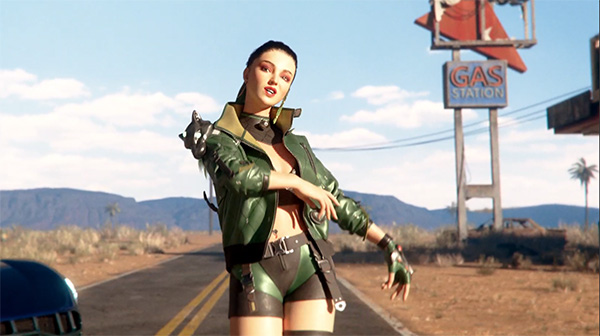 These Music Videos visualise audio projects, catching eyes as well as ears for the musicians. The results, like the entries AEAF received below, can be unexpected, and take you on a journey that brings you closer to the performers.
Music Video
Kanye West - Heaven and Hell - Music Video - The Mill Paris
Kanye West - Life of the party - Music Video - The Mill Paris
Tones and I - Cloudy Day - Heckler
S+C+A+R+R - Never Give Up - Passion Paris
Mali Magic - A Musical Journey - Passion Paris
Free Fire - To The Max - Passion Paris
Soar: A Flame Reborn - Axis Studios
SEVDALIZA - Everything is Everything - Juice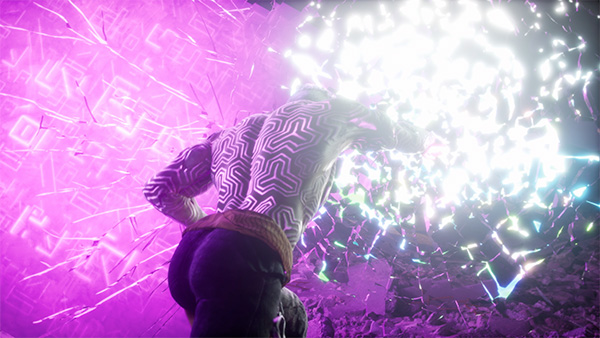 Game Trailers
Tiny Tina's Wonderlands - Bond / REALTIME / Mathematic
Forts of the Forgotten: A Sea of Thieves Adventure - REALTIME
Rogue Legacy 2 - Half Giant
Chicharrón - Chicken Run - Far Cry 6 - Important Looking Pirates
League of Legends - European Championship - Passion Paris
PUBG x Koenigsegg - Jumbla
The Last Stand - Aftermath - Jumbla
We Will Be Monsters - Plastic Wax
Free Fire - To The Max - Passion Paris

The intensity of the Short Film format makes this category exciting. Telling dramatic stories in a limited time is the perfect challenge for VFX and animation artists, who use their skills to communicate what can't be expressed in dialogue alone, as demonstrated in the finalist projects here.
Short Film
Lifeblood - Ample Projects
Object of Life - Jack Parry Animation Studios
Taxi in Time - Gianluca Fratellini
Bright - Zeilt Productions
Apart - UTS Animal Logic Academy
THE OGRE - Zeilt Productions
Happy Easter - Platige Image
Unesco - Cookie factory - The Mill Paris
About Dam and Hofit - Gali Blay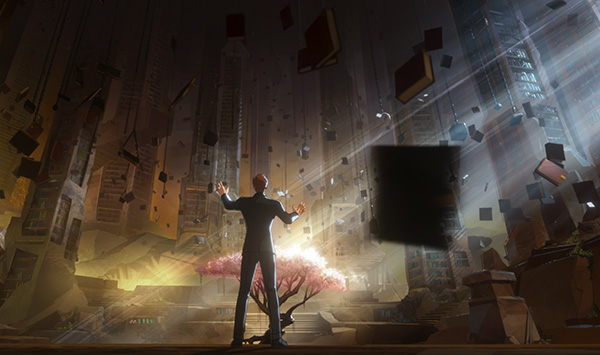 TV Series - Children
Space Nova - SLR Productions
The Strange Chores - Media World & Ludo
Windy Day - Stretchy
The Deep Series 4 - The Hole Truth - A Stark Production
Ginger and the Vegesaurs - Cheeky Little Media
Welcome to Earth - Zelit Productions
Battle Kitty - Plastic Wax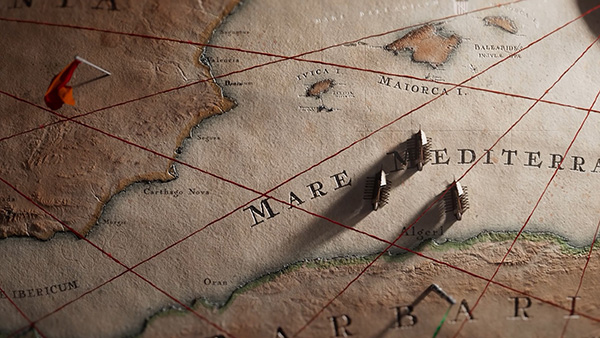 Titles and Openers
BritBox - Blind Pig
Piratas en Baleares - Glassworks
We Baby Bears - Golden Wolf
LEGO Masters Australia - Brickmass Special 2021 - MISTER
Mirror Mirror - Never Sit Still
La Brea - New Holland Creative
Weeks of War - WildBear Entertainmant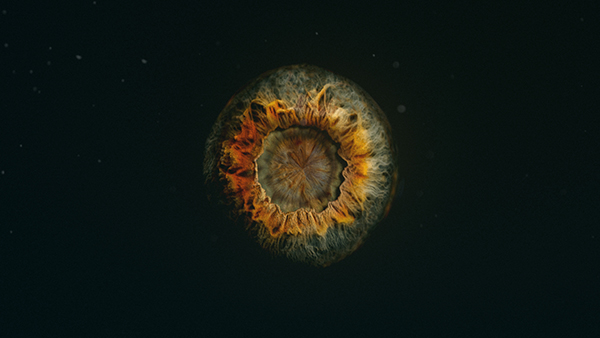 Web / Viral
Meow Wolf - Convergence Station - Absolute
Razom Ukraine - Feel What We Feel - Rodeo FX
Adobe After Effects 2022 - Never Sit Still
Culture Amp - Never Sit Still
Rode NTH-100 - The Funktion
Archie Rose Distilling Co. - Tailored For You, By You - The Funktion
Destiny 2 - Heroes Welcome Campaign- Jumbla
Sealy Crown Jewel - MISTER
Alterna - Brand film - MISTER
Schwarzkopf - Brand film - MISTER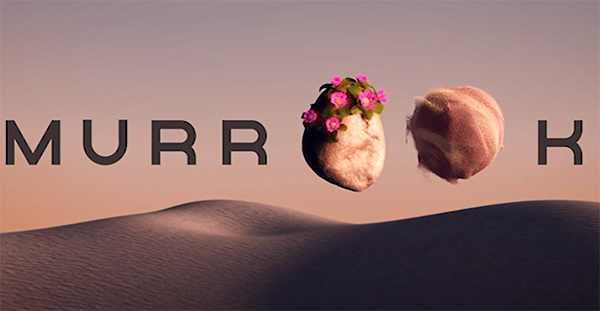 Idents
NITV - Channel Rebrand - VANDAL
68th Sydney Film Festival 2021 - Mighty Nice x The Funktion
Murrook Idents - Never Sit Still
Shaype - Never Sit Still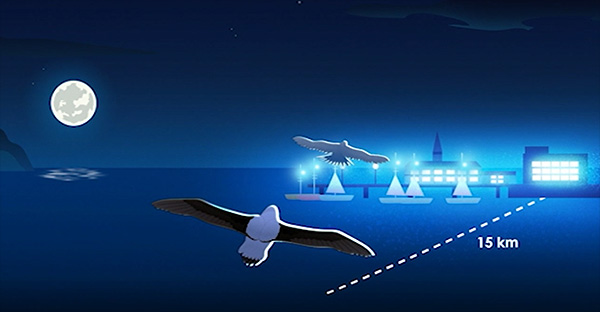 Education and Training
Light Pollution Series - Redboat Animation
Building Coral Reef Resistance - Redboat Animation
Stockland - Sketch Your Own Comics - VANDAL
ONRSR - Risk of SPADS - Missing Bits Productions
Atlassian - Customer Support Services - Motionlab
Kids Helpline - Motionlab
NSW Smart Places - Motionlab
SAE - Motionlab
Status of Coral Reefs of the World Report - Redboat
Caught in Motion - WildBear Entertainment
DOE - RUCKUS Studio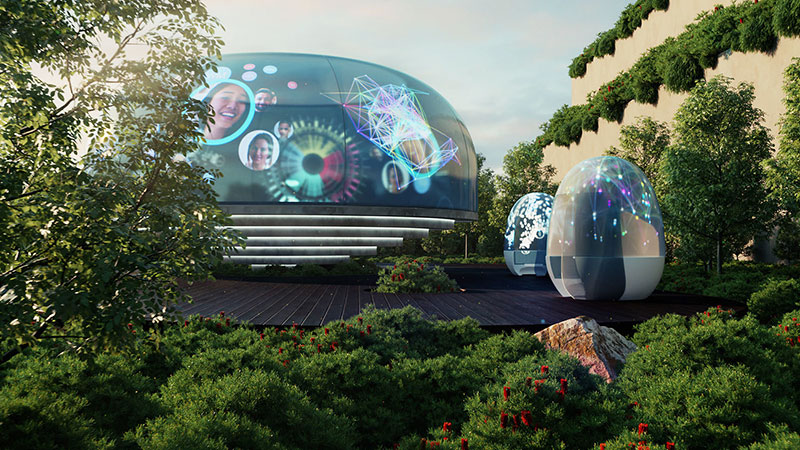 Corporate Video
Oculus - Never Sit Still
Coinbase - Never Sit Still
Sth Bnk by Beulah - Collider
Citymark Centre - Dans Digital
Juice for Polish Institute in Tokyo - Juice
Black Ice On Running - Heckler
GSK Advanced Tech - Jumbla
Fibre Trace - Jumbla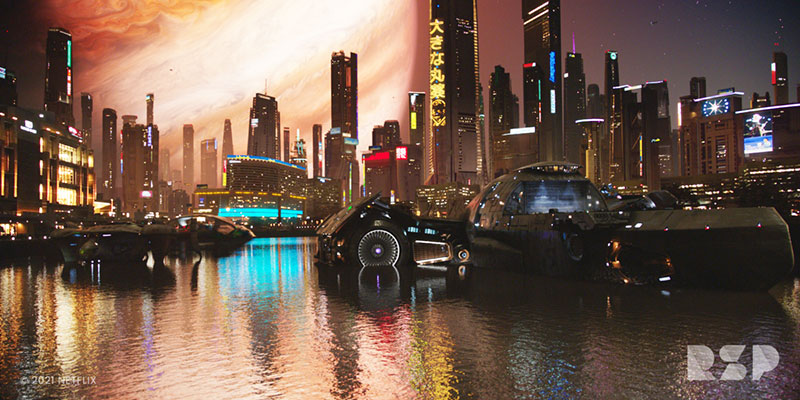 VR Experience
Moby Dick - Friends to the Rescue! - Red Raion
Cowboy Bebop - Rising Sun Pictures
Augmented Reality
Your Body Uncovered with Kate Garraway - Glassworks
Adelaide Christmas Cracker Trail - Monkeystack
Pepsi Max Summer AR - Unbound & The Live Agency
Samsung-The Unclosable Store - VANDAL