Animation supervisor Simon Pickard talks about working with the Animal Logic team on 'Peter Rabbit', intimately understanding each character's motion while keeping to a tight schedule.
Simon Pickard from Animal Logic Makes Moves for 'Peter Rabbit' at AEAF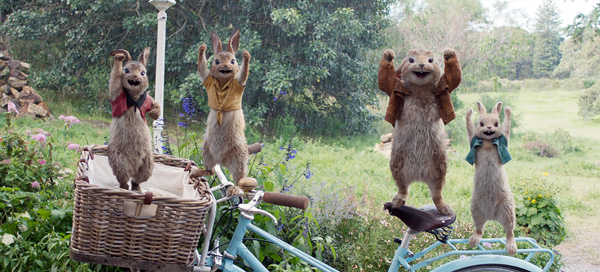 Animal Logic's Animation Supervisor Simon Pickard will talk at AEAF about their most recent project, the hybrid/animation feature film 'Peter Rabbit'. Apart from nailing the animation and character FX of a cast of CG bunnies and creatures, one of the key aspects of this production was working through the challenges of CG character development with the director Will Gluck. Simon will talk about this and other hurdles the Animal Logic team encountered, as well as how they met each challenge to produce characters that are engaging and feel incredibly real.
Much of the challenge lay in establishing confidence - the team needed to feel they had locked an animation style for the cast that they could confidently carry through to delivery, and the director needed confidence that the team could make his vision come to life on screen. "One of our first tasks for the production was creating that perfect shot to show Will that we had hit the mark," said Simon.
.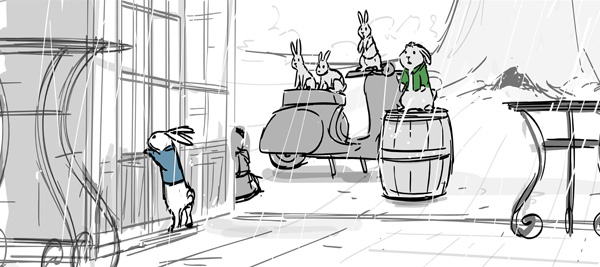 An important part of Simon's role as supervisor was efficiency and time management. At AEAF he will describe how he kept Animal Logic's artists moving forward as a team, working to a tight time frame and the production's emphasis on extreme realism. He said, "We got to know the characters very well and often wanted to linger over certain looks, effects and behaviour – but the pressure was on to meet our deadlines!"
Catch Simon's talk at 1.30pm at AEAF on 30 August at the Chauvel Cinema in Paddington, Sydney. See the full day's schedule here, book tickets here – and watch the space for updates and additions. www.aeaf.tv