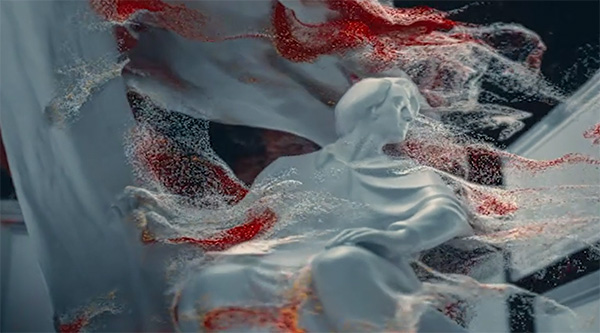 Corporate Video
Juice for Polish Institute in Tokyo
Juice
The film is meant to navigate significant symbology from both Polish and Japanese cultures and watch them converge, in a celebration of unity. The main notable visual component in the animation are the two dancers (Polish folk and Japanese Buyo), created with red and white-colored particles representing both countries' national colors.
CREW
JuiceDirectors: Michal Dwojak-Hara, Rafał GosienieckiProducers: Michal Dwojak-Hara, Mayu YamashitaCG Supervisor: Michal Dwojak-HaraConcept Artist: Rafał GosienieckiModeling Artist: Keiko YadaAnimation Artists: Michal Dwojak-Hara, Keiko YadaFX Artists: Paweł Pojedynek, Aron Hargitay, Sandor Garaczi, GyulaNemedi, Gabor Rakossy, Zoltan Marko, Adam MarihaziCG Artists: Ignacio Caicoya, Gala PanovaCompositing Artists: Michal Dwojak-Hara, Tomotaka YokooLighting & Rendering Artist: Michal Dwojak-HaraColor Correction: Michelle Madden
Music & Sound Design: Michal Sobkowiak, Akira Yamaoka
Software
Houdini for simulation and rendering. Marvelous Designer for cloth simulation. Maya for modeling and animation. Resolve DaVinci for editing and color correction.