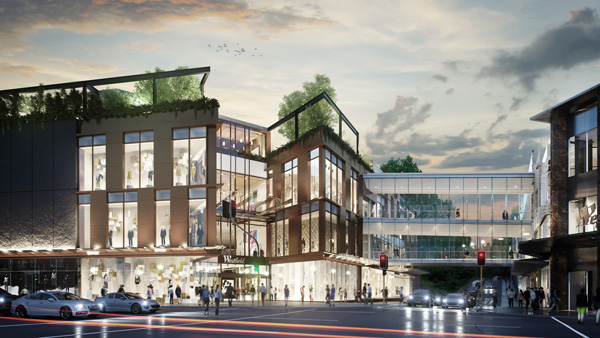 New Holland

When we were contacted by the highly experienced and very talented team from Scentre Group, who were seeking a world-class Architectural film for their latest flagship Westfield development in Auckland, New Zealand, we jumped at the chance. This was a perfect way to push, challenge, create.
As New Holland Creative had previously never tackled work of this nature, it initially seemed like New Holland was a strange choice for such a high-calibre client. However the creative team at Scentre Group led by Nicholas Thiolouse were just as critical of their own standards as we were of ours; they sought a collaborator who could push them and challenge their way of approaching these projects, and in our collective pool of experience they saw such a collaborator. Such a client is what you dream of!
Over the course of this monumental project the New Holland team became experts at creating beautiful and highly realistic architectural renderings, utilising our experience in feature film VFX to balance the lighting, frame the camera and evoke a mood.
At the end of the day it's the results that tell the real story, and the teams at New Holland and Scentre Group could not be happier with the end product.
Credits
Client, Scentre Group
Nicolas Thioulouse [Studio Creative Leader]
Justin Krzywokulski [General Manager Development & Strategic Asset Management]
William Drew [Senior Conceptual Designer]
Karlie Gleeson [Senior Brand Experience Manager Developments]
Marie-Claire Mcmahon [Interior Designer]
CG Animation, Motion Design - New Holland
Clinton Downs [CG Design Director]
Brendan Savage [Creative Director]
Shawn Wang, Dominic Lau, Tim Krakowiak, Chris Harris, Juri Fripp [CG Design]
Brendan Cook, Dylan Mcintyre [Motion GFX Design]
Music - Rumble Studios
Software
Maya, Redshift, Nuke, Houdini, Cinema4D, Anima, After Effects