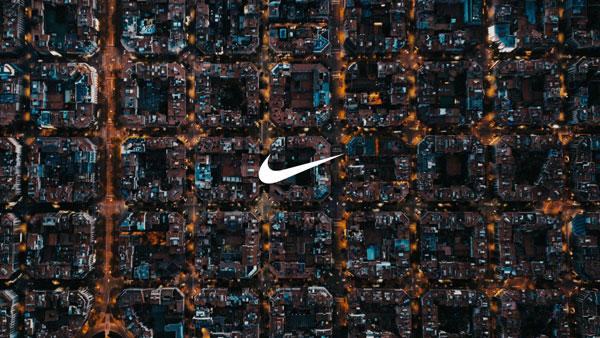 'The Ball Makes Us More' celebrates the special relationship between FC Barcelona - the beating heart of the city and a Nike partner since'98and its supporters.

Countless Catalans helped us make the film; some appear on camera while others worked behind the lens and another subset represents Barcelona's historic contributions to art and architecture.

Directed by Oscar-winning cinematographer Wally Pfister, 'The Ball Makes Us More' features some of the biggest names in FC Barcelona history, including Iniesta, Coutinho, and Martens, along with 20 extras who are all real supporters from the city.

The grid visual style used to bring the film to life was inspired by the layout of the city, a system that was designed and built in the mid-19th century by urban planner Ildefons Cerdà and remains unique to Barcelona.
Glassworks Amsterdam
GLASSWORKS TEAM
VFX Supervisor: Kyle Obley
VFX Supervisors On Set: Kyle Obley, Alexander Pattinson

Lead 3D Artist: Tim Bolland
3D Artists: Callum Austin, Bjorn Klaassen, Mars Dolschon, Daniel Sidi, Norbert Kiehne, Gunter Freese

Lead 2D Artist: Kyle Obley
2D Artists Flame: Alexander Pattinson, Angus Wilson
2D Nuke: Justin Baker

Colourist: Daniel De Vue

Head of Production / EP: Anya Kruzmetra
Senior Producer: Lauren Loftus
AGENCY: Wieden+Kennedy Amsterdam
Executive Creative Directors: Eric Quennoy, Mark Bernath
Producer: Jaime Tan
Creative Directors: Craig Williams, Evgeny Primachenko
Creatives: Jake Barnes, Ignasi Tudela Calafell
Account Managers: Molly Rugg, Amber Martin

PRODUCTION COMPANY: Reset Content
Director: Wally Pfister
Producer: Bart Lipton
3D - Houdini, Maya, Soft Image, Mudbox; 2D - Flame, Nuke; Colour Grading - Baselight