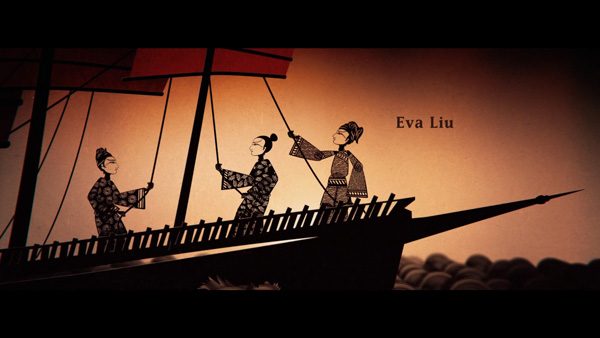 Cutting Edge
In Guardians of the Tomb, the discovery of a mysterious labyrinth holding the mummified remains of an emperor leads to the unleashing of a horde of carnivorous spiders.
Inspired by the ancient art of Chinese shadow puppetry, this title sequence for director Kimble Rendall's latest horror film tells the story of 15th century Chinese explorers travelling to Australia and the exotic items they took back to China. This sequence introduces a backstory that becomes more evident as the film progresses.
All characters, environments and props were created in Illustrator and animated in After Effects. The constraints of the characters were primarily restricted to the limitations of shadow puppet movement but liberties were taken in regards to scale and transparency. Backlighting and defocussing, both evident in shadow puppetry, have been utilised stylistically to emphasise specific aspects of the design and assist in storytelling.
VFX Crew Animators
Creative Director Zenon Kohler

Storyboard Artist
Ian Anderson

Lead Animator & Compositor Victor Bandeira

Illustrator Amy Wheelhouse

Other Crew
Post Production House Cutting Edge

VFX Producer Flavia Riley
After Effects, Photoshop, Illustrator