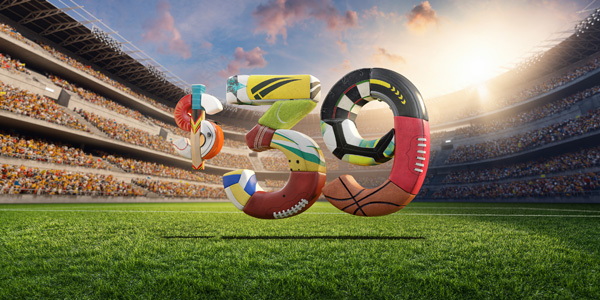 New Holland
WITH collective approached us to design and create an animated 3D lock-up to be used across a variety of media channels.
The device reflects Foxtel's best ever offer for the sports they broadcast. Using the textures and detail in the various sporting elements make this piece pop off the page. From the subtle hint of branding embossed on the basketball, to the stitching on the cricket ball and even the fuzz of the tennis ball, all these elements come together to make you want to grab hold of the $39 and give it a squeeze.
The offer lock-up appears both alone and in conjunction with a series of sporting legends. We also created an animated version which is used across TV, digital banners and outdoor media.
- Credits
direction & animation | new holland creative
agency | with collective