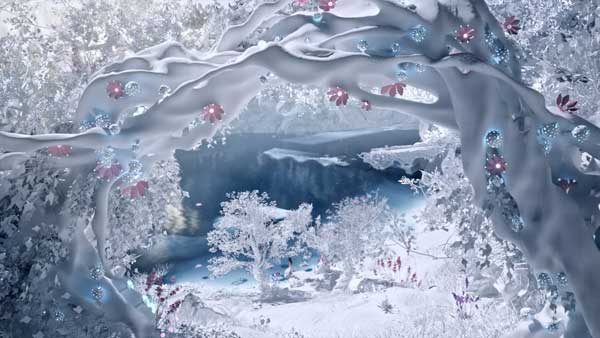 Neverest
~ The Assignment ~
Development of a unique and magical forest, to be explored by the new face of Flaconi.

~ The Idea ~
The protagonist Flaconia moves through a living porcelain forest, discovering marvelous animals and beauty products.
The enchanted forest itself exists within a Flaconi parcel.

~ The Realization ~
Since the film shooting would be taking place entirely in front of a greenscreen, which provides no points of reference for the director and the actress, the entire story was developed beforehand through a 3D Layout.

In cooperation with the cameraman, camera angles and lighting atmosphere were also defined through this method.
The visual style of the forest was mostly designed and modeled exclusively for Flaconi, but also augmented with plants from UnrealEngine Libraries.
Director of Animation: Manuel Kotulla
Animation & VFX: Manuel Kotulla, Robert Csakvari, Inés Kossack, Tanja Kerner
Production: Neverest
Director & DoP: Luis de Maia
Post Producer: Nicole Ostermeier
Editor: Janine Meyer
Colorist: Florian Wolf