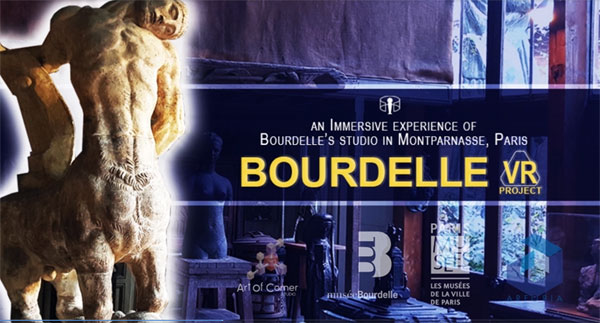 ArtofCorner
Who was Antoine Emile Bourdelle? More than a sculptor, He was a draftsman, teacher, writer, but he was also a great speaker,
a man of letters and wit who influenced hundreds of artists around the world. The VR experience offers an exploration of life and the work of Bourdelle through multiple and different points of view with a scene, a setting, a place for the main plot: the workshop-museum.
Imagine that you can meet Antoine Bourdelle, that he speaks to you, tells you his story, shows you how he works. Imagine entering
the workshop with famous people, collaborators, contemporaries, relatives to talk to the master. Imagine that the works come alive to tell you their own story or that of another, or an anecdote. Imagine that you can manipulate Bourdelle's tools, observe her sculptures from every angle and in every detail.