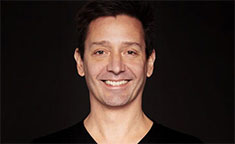 François has worked as a Compositing Artist on projects such as 'Now You See Me', 'Pacific Rim' and 'The Host'. He completed VFX supervision of David Yates' 'The Legend of Tarzan' and Ron Howard's 'In The Heart of The Sea', in addition to on-set supervision for 'Lucy'. François recently supervised Rodeo FX's contribution to 'Ant-Man and the Wasp' and Andy Serkis' 'Mowgli: Legend of the Jungle'.
Among the hundreds of feature films, series, commercials and music videos from his long career, one of his most important projects was 'Valérian and the City of a Thousand Planets' by Luc Besson, for which he delivered 363 dazzling shots including the opening sequence, the City of Alpha, as well as all the shots in space.
Beginning as a Compositing Artist, François moved to on-set supervision around the world and became a founding member of La Maison, a Paris-based high-end visual effects boutique where he worked on films like 'The Man Without A Head', 'Demonlover' and 'Les Enfants De Timpelbach', to name a few.
François is meticulous about the quality of his work and dedicated to his clients' vision. His artistic and technical strengths, along with his absolute passion for visual effects, drive him to advance the creative processes of his team and solve challenges efficiently.