The Virtual Future of Visual Effects
The role of visual effects in Film and Television production is changing rapidly in exciting ways. The Australian Effects and Animation Festival (AEAF) brings expert speakers from the VFX, animation and post production industries to talk about new and future trends, past experience and upcoming projects.
AEAF takes place on 16 August, in Paddington Sydney, close to Fox Studios, the home of multi award winning Animal Logic and the core of the Australian visual effects industry. Following a packed day of talks from the leading lights of the industry, the AEAF Awards Night is a celebration of the best work by artists from around the world.
Taking on the theme of the Virtual Future of Visual Effects, AEAF's speakers include VFX Supervisors, Animation and Creative Directors, who will enlighten the industry with new, creative approaches to their work and insights into the projects they have contributed.

AEAF 2017 Speaker Program
Speaker Program
9am - 5:30pm 16 August
AEAF Awards
6pm 16 August
If you would like to be on the AEAF program, please email Sean Young at This email address is being protected from spambots. You need JavaScript enabled to view it.
4:30pm
MPC - Sheldon Stopsack, VFX Supervisor MPC 'Pirates of the Caribbean'
VFX Supervisor SheldonStopstack from MPC will be coming to speak at AEAF in Sydney, taking place 15-16 August 2017. His talk will focus on his recent work leading MPC's London VFX team on 'Pirates of the Caribbean: Dead Men Tell No Tales'. Sheldon himself was responsible for much of the project's spectacular water effects, and collaborated with MPC's Montreal team who were working on character effects.
Sheldon began his career in 1999 studying Graphic Design at the University of Applied Science and Arts in Hannover, initially intending to become an illustrator. But after taking a course in new media he became interested in digital media andfilmmaking,and worked on his first animated feature film 'Boo, Zino and the Snurks' while still studying.
Sheldon joined MPC in 2007 as Lighting TD working on 'The Chronicles of Narnia: Prince Caspian' and 'Harry Potter and the Half-Blood Prince'. Proving himself as a key member of the Lighting department, Sheldon soon moved on to Lead Look Development TD for productions including 'Robin Hood', 'Harry Potter and the Deathly Hallows: Part 1' and 'The Chronicles of Narnia: The Voyage of the Dawn Treader', before taking on the role of Head of Department for Lighting.
Sheldon became CG Supervisor in 2012 and led 3D teams on many well-known effects-heavy movies such as 'Dark Shadows', 'Total Recall', 'Skyfall', 'The Lone Ranger' and 'X-Men: Days of Future Past'. A recent standout project for Sheldon was 'Terminator Genisys' when, as VFX Supervisor, he led the team's pioneering work creating a digital double of Arnold Schwarzenegger as a younger man.
Most recently, apart from 'Dead Men Tell No Tales', Sheldon has been working as VFX Supervisor on 'Transformers: The Last Knight'.
3:30pm
Animal Logic - Rob Coleman 'The LEGO Batman Movie'
Head of Animation at Animal Logic, Rob Coleman, will be among the speakers at AEAF in August to give attendees a glimpse behind the scenes of 'The LEGO Batman Movie', showing the Animal Logic team's recent work.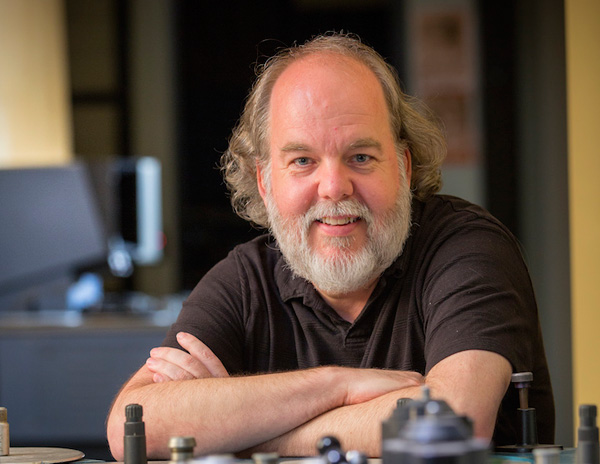 Rob Coleman is a two-time Oscar nominee for his animation work on 'Star Wars: The Phantom Menace' (1999) and 'Stars Wars: Attack of the Clones' (2002). He has also been nominated for two BAFTA Awards for his work on 'Men In Black' (1997) and 'The Phantom Menace' (1999). He spent 14 years at Industrial Light and Magic and Lucasfilm Animation working closely with George Lucas. He has built and supervised animation teams in Canada, the United States, Singapore and Australia. He was the Head of Animation on 'The LEGO Movie' (2014) and was the Animation Supervisor on 'The LEGO Batman Movie' (2017).
2:30pm
ILM - Jeff Capogreco Visual Effects Supervisor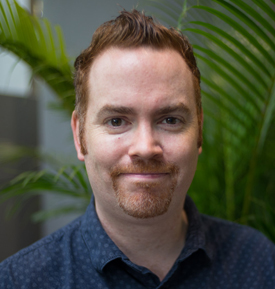 Visual Effects Supervisor Jeff Capogreco is coming to speak at AEAF 2017 from ILM Singapore, where he has been working since 2014 when he joined the company as an Associate VFX Supervisor on 'Jurassic World'. Most recently, he supported the ILM team in 2016 on 'The Great Wall' also as Associate Visual Effects Supervisor and then became VFX Supervisor on 'Kong: Skull Island'. He has since been working on post for 'Transformers: The Last Knight', releasing in June 2017.
He has a post graduate diploma in Computer Animation from Sheridan College and a 10-plus year career producing imagery for top feature films. Prior to ILM he worked at WETA Digital as a VFX Sequence Supervisor on such films as the three Hobbit films, 'Rise of the Planet of the Apes', 'The Adventures of Tintin' and 'Avatar'.
1:30pm
Weta Digital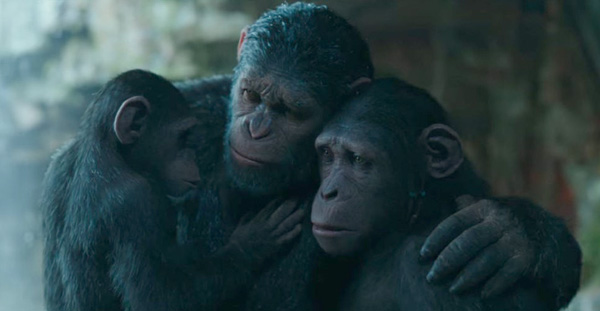 Weta Digital will give behind the scenes accounts of their latest major projects at AEAF. The Academy Award winning studio is one of the world's best known visual effects companies, recognised for their performance-driven digital characters in projects ranging from 'Avatar' to 'The Adventures of Tintin' and 'The Hobbit' trilogy. Stay tuned for more exciting information coming soon.
Most recently the team has been working on 'Guardians of the Galaxy: Vol 2', 'War for the Planet for the Apes' and 'Valerian and the City of a Thousand Planets'. One of these projects will be the subject of the company's presentation.
12 Noon

The Sequence Group Ian Kirby and Luke Bicevskis
Two artists are coming to speak at AEAF in August from award-winning creative studio The Sequence Group, based in Vancouver, Canada and Melbourne, Australia. In business for the last 11 years, the group specializes in design, animation and visual effects. Founder and creative director Ian Kirby at Sequence's Vancouver office and partner and creative director Luke Bicevskis at the new Melbourne office, will talk about their work and company, and the challenges, successes and opportunities inherent in tackling the Australian industry,
As creative director, Ian works at Sequence as director, producer and visual effects artist. He has extensive experience in film, television and gaming and works closely with production studios and video game developers with expertise in the narrative expansion of new and existing properties. Ian's hands-on background in animation, visual effects and live action enables him to undertake and manage a broad spectrum of mediums and projects.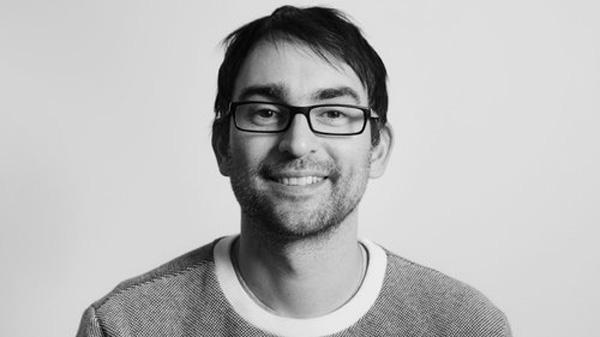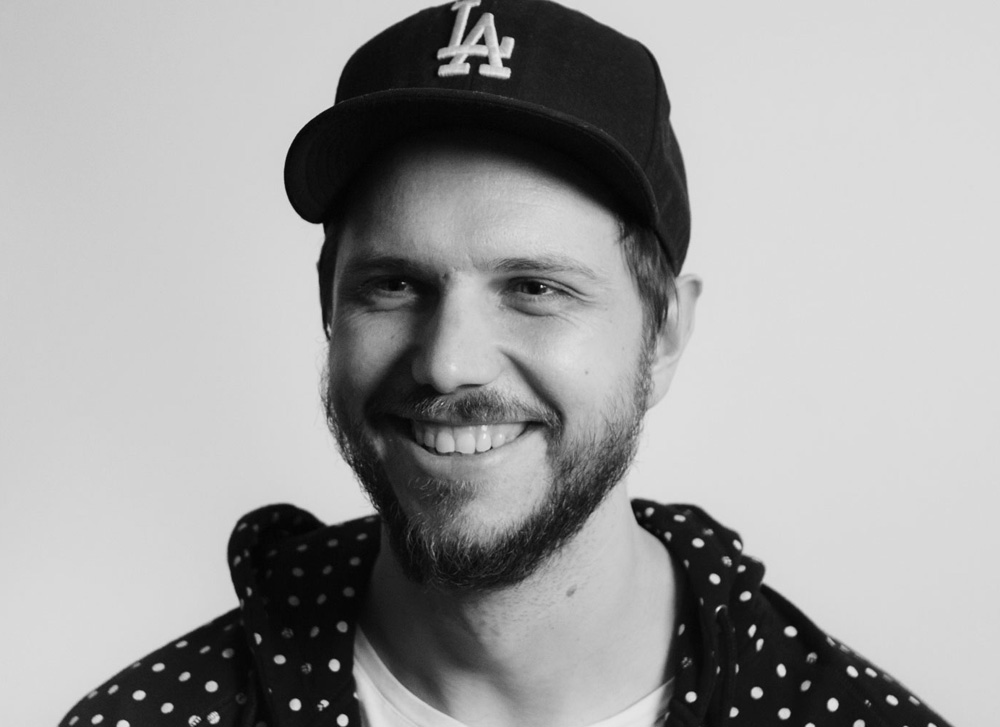 Over his career, Luke has worked as a designer, illustrator, compositor and 3D artist on a number of award-winning projects across advertising, documentaries and animation. He won MIFF's Best Short Documentary award for his illustrative work on Lukas Schrank's 'Nowhere Line: Voices from Manus Island'. At Sequence, Luke has applied his skills to projects for clients including Microsoft, Disney and Slack.
Sequence opened in 2006 with an initial focus on broadcast design and motion comics. Ian and art director Andrew West worked together on one of the first motion comics, 'Broken Saints', a style that readily appealed to clients looking for backstory for films including 'I Am Legend', 'Inception' and 'Prince of Persia'.
Meanwhile the Sequence team grew and the studio now handles visual effects and broadcast design for most types of production from concept through completion. Their team's experience includes the 'Batman' and 'Harry Potter' franchises, Halo: Fall of Reach, Marvel: Avengers Alliance 2 Civil War and Star Wars: Commander, as well as commercials blending live action with VFX. Other projects are 'Batman: Black and White' and Sony Santa Monica's video games 'Bound' and 'What Remains of Edith Finch'.
Sequence opened its new operation in Melbourne, Australia in 2016. The new studio partners with Sequence's Vancouver headquarters on animation and film projects, and serves Australia and Asia's booming creative sectors
Company evolution notwithstanding, Sequence retains design and artistic expression as the starting point for projects. Recent clients include 343 Industries, Disney Interactive, ABC, Kabam, Dallas Stars, Warner Brothers, 20th Century Fox, Sega and DC Entertainment.
Sequence's work has received Awards recognition several times, including an IAWTV Award, a Bass Award and an Audience Award at the Sundance Online Film Festival. The team also won an Accolade Global Film Competition Award for excellence in animation for their work on 'Halo: Fall of Reach'.
11:00 am

Iloura - VFX Supervisor Lindsay Adams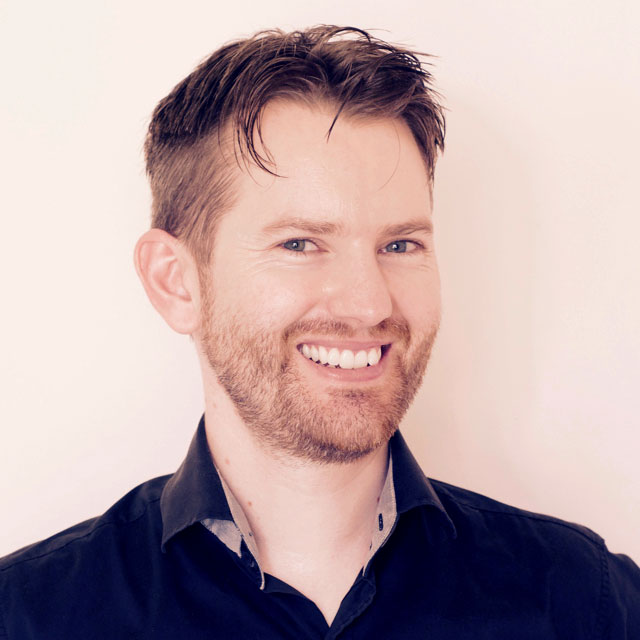 Lindsay Adams from Iloura Animation and Visual Effects Studio
Lindsay has worked in visual effects for over 15 years at several studios including ILM, MPC and Animal Logic as well as Iloura. Working within his specialty in compositing, he was nominated for a VES award for Outstanding Compositing in a Photoreal Feature for his work on 'Mad Max: Fury Road'. Lindsay's work also includes 'The Avengers', '300' and 'The Lord of the Rings: The Return of the King'. In 2017 he supervised the visual effects for HBO's 'The Leftovers' which filmed in Australia. iloura.com.au
10:00 am
Rotor Studios - Director Scott Bradley and Head of Design Glenn Stewart
Two speakers from Rotor Studios in Sydney are joining the line-up at AEAF, Director and Managing Partner Scott Bradley and Head of Design Glenn Stewart.
Rotor specialises in all aspects of computer generated visualisation - live-action commercials and content, CG and visual effects. After developing and refining a 3D pipeline over many years, their team is now recognized for creating photoreal stills, live-action integrations, moving and interactive media, and delivering it across platforms including virtual reality, CG experiences, mobile and large format displays. Automotive projects and imagery are a particular specialty. Two recent projects are for Toyota – an aspirational Camry Global Launch Video and the interactive Toyota Showroom 360 marketing tool.
Director and Managing Partner Scott Bradley will talk about Rotors Studios' team, facility and its approach to production, and Glenn Stewart will present on his direction and design work on some of Rotor's major projects.
Scott Bradley is one of the Managing Partners at Rotor Studios, which he founded nearly 20 years ago. Having spent 30 years in the advertising and marketing industry, he has witnessed tremendous changes in both content creation and delivery techniques and systems. He has actively navigated the business through this rapidly evolving landscape to ensure Rotor Studios' position as a top ranking visualisation company.
Glenn Stewart is the Head of Design at Rotor Studios and oversees various projects as director, designer and VFX artist. Some of his key projects in his time at Rotor include the award winning Prius Launch Film for Toyota Japan, and the promotional film for The Dream Car Art Contest, both maintaining a delicate balance between visual effects and live action photography.
His passion is filmmaking, having wanted to direct since an early age. At age 19, Glenn's first foray into filmmaking was the short film 'For Every Year' (2004), which was a top 16 finalist at that year's Tropfest and ultimately went on to win Best Cinematography, also screening at other notable festivals. His most recent and successful film was 'The Red Valentine' (2012), an Australian noir inspired short that screened at multiple festivals worldwide and also went on to win a number of awards, including a coveted Vimeo Staff Pick with almost 100,000 plays.
Outside of Rotor Studios, he's also an award winning director, designer with a reputation for his aesthetic and work for clients including Google, Foxtel and Toyota. In 2014 his direction and design work for Foxtel's Smooth channel launch won Gold for the Best Television Image Campaign at the PromaxBDA Awards.