News Release 6 June 2016
VISUAL EFFECTS STARS HEAD TO SYDNEY
The Virtual Future of Visual Effects
The role of visual effects and digital artists is changing rapidly. AEAF Festival of Visual Effects and Animation brings expert speakers from the VFX, animation and post production industries to talk about new and future trends, past experience and upcoming projects.
The festival takes place over two days, 16 -17 August, in central Sydney and culminates in the AEAF Awards Night.
Taking on the theme of the Virtual Future of Visual Effects, AEAF's speakers include VFX Supervisors, Creative Directors, Motion Designers, Directors and Producers who will enlighten you with new, creative approaches to their work and insights into the projects they have contributed to.
Here are just a few names and ideas from the fantastic line-up of AEAF Speakers -
VFX SUPERVISION - Paul Butterworth, Animal Logic
VFX Supervisor and Director Paul Butterworth from Animal Logic in Sydney is one of Australia's most experienced effects artists. With 22 years in film and television behind him, his skills encompass graphic design, concept development, on-set VFX supervision and matte painting. Most recently, Paul has been working on the Marvel productions 'Captain Paul a long perspective on the industry and on what has changed.
With his long view of the industry, Paul said, "Producers' expectations certainly have changed over time, but they still have to be balanced against budgets - the key equation behind all projects. What's different now is the speed of turnaround on feature films. Our thinking time is shorter. The budget is often smaller, although the VFX shot count is higher and the size of the team is the same. The challenge to design 'something that has never been seen before' is always there, but it also gives us creative freedom - the problem hasn't been solved for us."
VIRTUAL REALITY - Simon Maddison, Cutting Edge
VFX Supervisor Simon Maddison from Cutting Edge will discuss the studio's latest VR project, a virtual ride through an environment of liquid, millions of reflective blocks and dazzling crystal simulations. "I see VR developing in an unusual way now, more as a convergence of existing tools and disciplines originally developed for other purposes – cameras, rigs, software, TV – than something completely new," Simon said. "Even the output can be consumed and used in extremely different ways, as entertainment, communication, a tool within another task, for research. I think we still have some way to go before we catch up with its potential."
MOTION DESIGN - Simon Bronson, Method Studios
Simon Bronson, currently Head of Design at Method Studios in Melbourne, will speak about exciting new techniques and tools he has developed for motion design. Based on his recent projects, he will show how he has used motion capture with Cinema 4D, and plugins like Plexus and Particular to make digital work look less digital. He has also been discovering new online sources of inspiration, from Instagram and free assets to mobile apps.
Pleased to see motion graphics escaping the confines of logo resolves and movie props, Simon said, "They're part of our lives everyday. When we look at our smart phones, the principles of motion design are built into the operating systems and apps to seduce us and to keep us engaged."
FULL PROGRAM
The full AEAF speaker program includes Australian and international experts, ready to share their creative knowledge with the expanding Australian visual effects industry.
Gather with the stars at the AEAF Awards Night
All finalists' entries will be screened at the AEAF Awards night on 17 August when the winners in each category will be announced. The AEAF Awards night is a fun night out and a great opportunity to mingle with the VFX and post production community.
ABOUT AEAF
AEAF is an international awards and speaker program, now in its 19th year, attracting the leading lights of the worldwide digital media and visual effects community as speakers, entrants, judges and attendees to the program of seminars and AEAF Awards night.
The AEAF Awards recognise and reward excellence and creativity in 14 categories of competition. Winners of AEAF Awards include premier post production and visual effects houses, many of the world's top film studios.
The AEAF speaker program gathers expert speakers from the VFX, animation and post production industries to talk about new trends, past experience and upcoming projects over two days that culminate with the Awards night. Speakers include VFX supervisors animators, directors and producers who will enlighten you with new, creative approaches to their work and insights into the projects they have contributed to.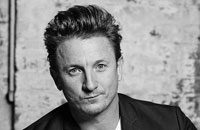 Caption:
Add to Calendar
AEAF 2016
16 - 17 August
CHAUVEL CINEMA
Paddington Sydney
Facebook facebook.com/aeaf.tv Twitter twitter.com/DigitalMediamag
HI RESOLUTION PIX - VIDEO - INFORMATION - INTERVIEWS
CONTACT