AEAF Speakers 15 August
Nelson Sepulveda-Fauser
Associate VFX Supervisor
Industrial Light & Magic
The Irishman
Nelson will talk about about the approach ILM took to this film particularly with the focus on de-aging the actors for 'The Irishman'.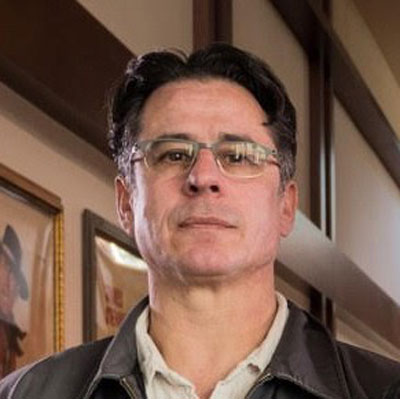 Nelson Sepulveda-Fauser is an Associate Visual Effects Supervisor known for his Academy Award nominated work on Martin Scorsese's 'The Irishman', where he was instrumental in the development of the ground breaking techniques used for digital de-aging.
In 2020, he relocated to Sydney, Australia to be part of the leadership team for the newest Industrial Light & Magic studio located at Fox Studios, Moore Park. Prior to moving Nelson had spent 16 years at ILM's San Francisco studio.
He has received four awards, including two from the Visual Effects Society for his work on 'The Irishman' and the Academy Award-winning film 'Rango' and two from the Hollywood Post Alliance for his contributions to Marvel's 'The Avengers' and Michael Bay's 'Transformers: Revenge of the Fallen'.
Formerly an art director for print, Nelson started his film career in Los Angeles in 1993 on the film 'Waterworld'. Prior to joining Industrial Light & Magic he served as head of compositing at Weta Digital where he worked on 'Lord of the Rings: The Return of the King'. He has since supervised on a dozen films including 'Avengers: Infinity War', 'Kong: Skull Island' and 'The Lone Ranger'.
Nelson's love for film is evident in the dedication he shows to his craft. He is a talented and creative individual, a terrific and innovative supervisor who inspires his teams on each project.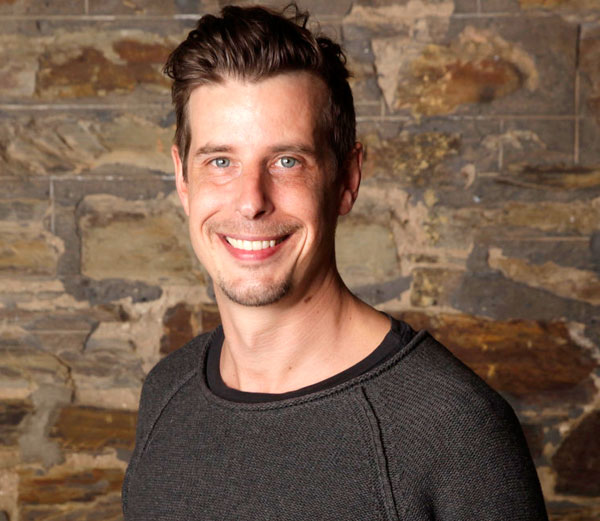 Malte Sarnes
VFX Supervisor
Rising Sun Pictures
Ford V Ferrari
Malte Sarnes, Visual Effects Supervisor at Rising Sun Pictures (RSP) shares his experience of delivering more than 220 visual effects shots for Ford v Ferrari. Malte led the RSP team that executed a host of challenging visuals from creating historically-accurate, digital replicas of the Daytona and Willow Springs speedways and filling them with cheering fans to creating 3D replica cars for the famous races.
Malte's extensive visual effects experience spans over 16 years. He joined RSP in 2017 and has lead the successful delivery of many projects including Jungle Cruise, Animal World, Captain Marvel and James Mangold's Ford v Ferrari. Malte has supervised creative and complex work on productions such as Fantastic Four, Rush, After Earth and Game of Thrones.
Julien Héry
VFX Supervisor
Rodeo FX
Tales from the Loop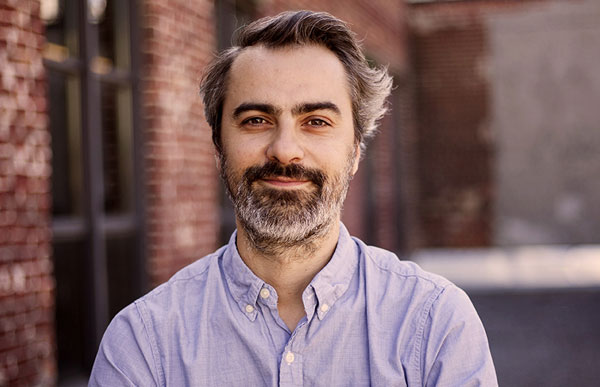 Tales from the Loop is a one-of-a-kind series based on the futuristic vision of Simon Stalenhag.
Julien will be talking about the specific challenges of creating the uncanny futuristic vision of both Simon Stalenhag and showrunner Nathaniel Halpern as well as the simultaneous-episode approach to the series. Some of the CG assets that will be covered will be the Cooling Towers, Jacob Robot, the Scrapper and the Vagabond. All of these assets were the fruit of a wonderful collaboration between Simon Stalenhag, Nathaniel Halpern, Rodeo FX and the production design team.
VFX Supervisor Julien Héry's most recent work includes the nostalgic 'Tales from the Loop , the critically-acclaimed film 'The Aeronauts', and the fantasty anti-hero series 'The Boys'. Joining the Rodeo FX team in September 2015, he contributed to several projects including 'Aquaman', 'Star Trek Beyond', award-winning 'Game of Thrones' Season 6, 'Deadpool', 'Miss Peregrine's Home for Peculiar Children' and 'Downsizing'.

He's had a rich career with a diverse background in applied arts and computer science, and has earned a Masters degree in Audiovisual Communication. With several years of experience in the VFX industry at Partizan and Royal Post in Paris, his portfolio goes beyond film and TV. You'll also find his expertise on many projects with director Michel Gondry, highly creative collaborations that pushed the envelope in creative storytelling. He's also contributed to music videos for Jay-Z, Lenny Kravitz, Metronomy and Chemical Brothers.
AEAF Speakers 14 August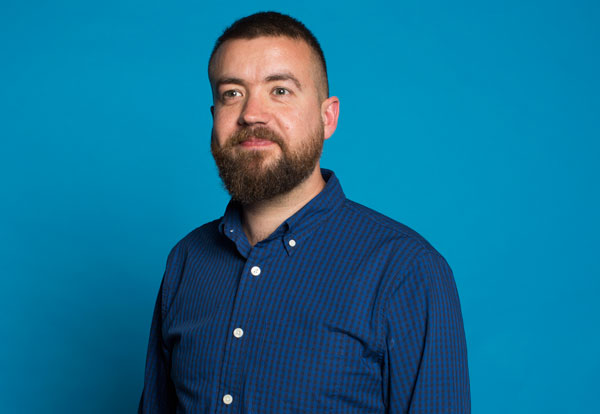 Ben Wiggs
Animation Supervisor
DNEG
Waking the Machine: The Animation of Westworld Season 3
In his talk titled 'Waking the Machine: The Animation of Westworld III', DNEG Animation Supervisor Ben Wiggs talks us through the challenge of breathing life into synthetic machinery and straddling the line between mechanical motion vs natural human behaviour in the TV series 'Westworld' Season 3.
Animation Supervisor at DNEG Ben Wiggs shares his excitement about developing and animating robots on 'Westworld' Season 3. He loves the dystopian, pre-apocalyptic theme and look of the series, and its dark, brooding tension. "For me, projects like this are why I do what I do," he says. "We wanted to bring that same tone to our robots' animation work, the same dynamic range from subtle to dramatic to high action." Their challenge was to breathe life into the synthetic machinery of three mechanical robots – George, Harriet and the Delos Mech. As these machines lacked any recognisable facial features, the team needed to straddle the line between mechanical motion and natural anthropomorphic behaviour to turn them into believable, memorable characters. He gives a detailed description of their animation techniques, character development and the contrasting roles they play in the story.
Ben Wiggs
A perennial fixture at DNEG with seventeen years' industry experience, Ben Wiggs has established himself as one of DNEG's most creatively driven and versatile Animation Supervisors.
With Supervisor credits ranging from the blockbuster fare of 'Avengers: End Game', 'Avengers: Infinity War', 'Venom' and 'Wonder Woman', to more independent projects such as Gore Verbinski's 'A Cure For Wellness', Ben has steered animation on a wide range of films with a distinctive appetite for visual story-telling.
Starting out in the fast-paced world of TV Commercials in the early-2000's London freelance circuit (culminating in a VES award win at MPC Commercials), Ben made the jump to Film VFX, joining DNEG to animate on movies such as 'John Carter', 'Les Misérables' and 'Hercules: The Thracian Wars', and later as a Lead Animator on 'Ant-Man' and 'Miss Peregrine's Home for Peculiar Children'.
With his considerable experience driving projects across multiple international sites, Ben was recently chosen to bolster the DNEGTV team, overseeing a multi-national team across two continents for HBO's 'West World III'.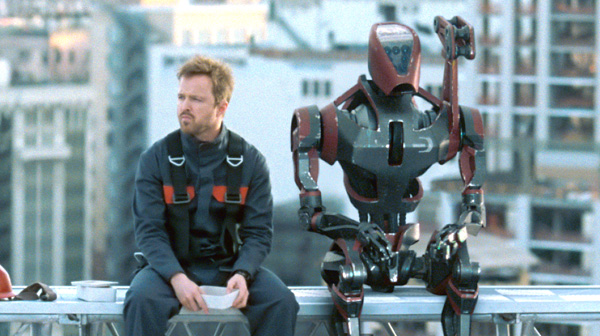 Image Courtesy of DNEG © 2020 Home Box Office, Inc.
Alexis Wajsbrot
VFX Supervisor
Framestore
Spider-Man: Far From Home
Alexis will present Framestore's work on the 'Illusion Battle,' a mesmirising sequence in which Peter Parker's worst fears come to life as psychedelic environments, freakish characters and an unnerving narrative. Framestore was also encouraged to come up with original and inventive ideas of their own for the work. Pre-production began with pre-vis as a jumping-off point, and went on to brainstorm more ideas, create storyboards and concept art, finally delivering rapid prototypes.
The team at Framestore created the Illusion Battle for 'Spider-Man: Far From Home'. Unfolding inside a fantastical nightmarish world, Marvel handed them a huge amount of artistic freedom, which VFX Supervisor Alexis Wajsbrot describes as a lot of fun but also a lot of responsibility, especially with the extra pressure of production deadlines. He shows us the endless iterations the team went through to create the looks, and how they built on both their successes and occasional failures along the way. You will also have a chance to see extensive concept art they created, previs and reference material that led to the blockbuster movie result.
Peter is thrown into a series of conjured VR illusions aimed to panic him. Spider-Man is trapped in a snow globe featuring the New York skyline, held by a giant version of his enemy Mysterio. The sequence design was critical - eerie green smoke created in Houdini seeps into each environment, stylised to create a feeling of unease. The scene was built with a forced perspective to unbalance the viewer. A Zombie version of Iron Man was also a design challenge, which the team concepted from scratch.
While tackling the shots in the studio, Framestore devised creative technical solutions for the production team shooting on set, as well. While most shots were full-CG, allowing the team to create whatever was needed in the frame, some plates were required especially when talent was involved. This meant that what was shot on-set was, in fact, the plate material the artists needed at Framestore, 'It was a great example of how the VFX department can help to drive the shoot,' said Alexis.
Alexis specialised in FX early on in his career, and joined Framestore in 2009 as a Lead FX TD on Mike Newell's 'Prince of Persia', creating the infamous CG destruction of the 'Sand Room'. He was a member of the core creative team on Alfonso Cuarón's Academy-award winning 'Gravity', leading the FX team's development and implementation of proprietary software. He has subsequently held the roles of CG Supervisor on Shane Black's 'Iron Man III' and Doug Liman's 'Edge of Tomorrow', overseeing the creation of Framestore's biggest ever water simulations.
His love of cinema led him to co-direct the acclaimed horror film 'Don't Hang Up', which premiered at the LA Film Festival. He is now bringing his skills as VFX Supervisor to the action-packed third act of Patty Jenkins' upcoming 'Wonder Woman 1984'.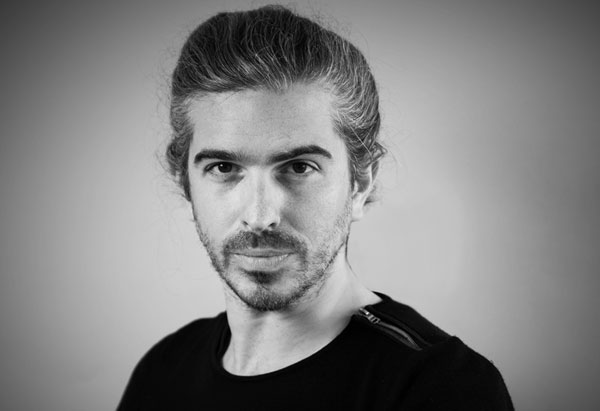 AEAF Speakers 13 August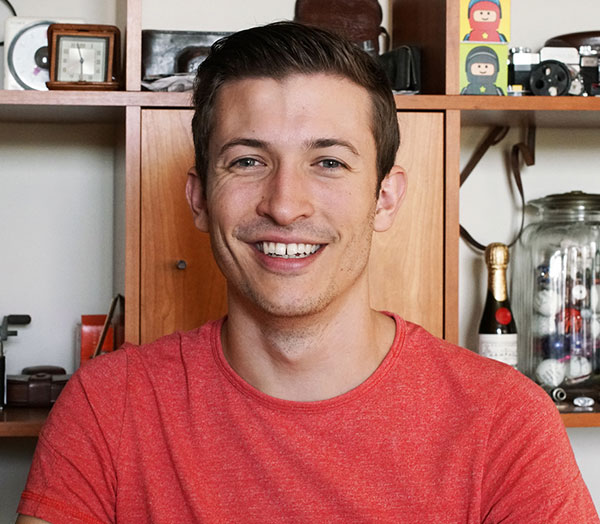 Luke Gravett FX Lead
Animal Logic
Luke will share insights on what it's like to work in the company's FX Department in both the Sydney and Vancouver studios. He will talk about his journey into the industry, his day-to-day roles on feature animation projects and the tools he can't live without.
After working in a number of roles overseas, Luke joined Animal Logic in 2015 as an FX Artist and has developed extensive experience creating pipeline development tools for company wide deployment. Most recently he was the Associate FX Supervisor working on 'Peter Rabbit 2', set for release in early 2021.
Daniel Flood Technical Lead UTS ALA
Feature Level Complexity On A Student Budget
Daniel will talk about how new technology was used to achieve scale on the short film The Bounty Hunter, created by the 2019 cohort at UTS ALA. Daniel will cover using USD as the basis of the pipeline, Shotgun integration, virtual production, automated rendering, sequence based lighting and fx layering with USD.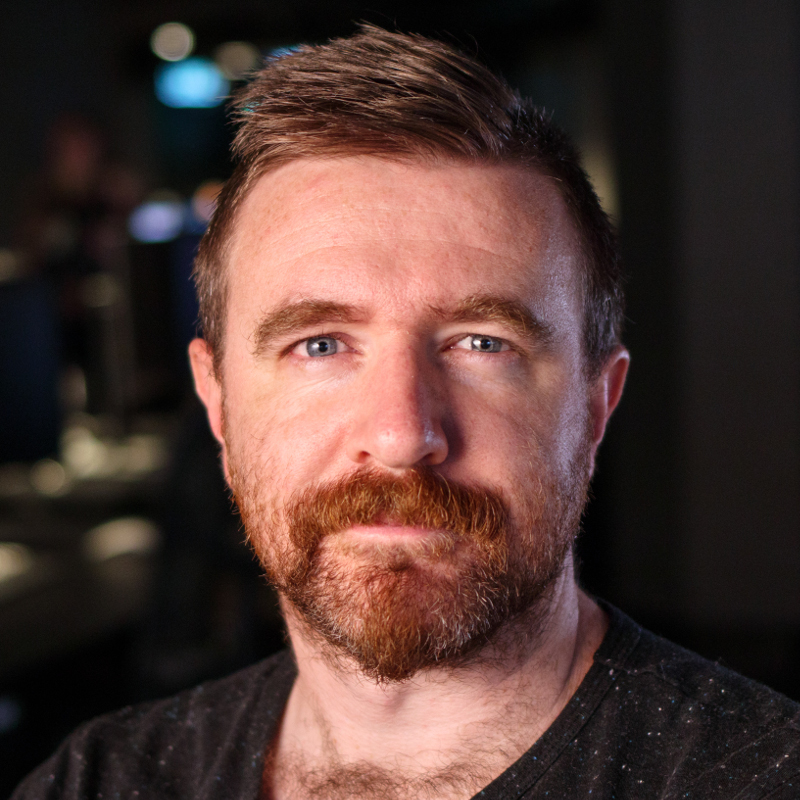 UTS ALA uses Shotgun for project tracking and asset management, USD for all renderable assets: animation caches, sets, static geometry, animated fx geometry, fur, volumes, shading, and shot descriptions. By integrating with Shotgun via their custom asset resolver, Turret, USD scenes are built out of queries rather than filepaths, allowing a push pipeline where the latest assets make their own way through. This removes alot of the data management overhead that can plague lighting, and consequently allows lighters to light more shots. USDView / Hydra was also utilised for virtual production purposes, where a shoulder mounter virtual camera rig, using HTC Vive trackers, allowed students to capture subtle, handheld camera dynamics and record to USD.
USD is also the basis of ALA's approach to sequence based lighting, and fx layers and overrides of shot assets.
Biography
Daniell has worked in visual effects and animation for 11 years, and has worked across such areas as lighting, surfacing and pipeline. He has an interest in bang for buck process optimisation, teaching, photography, and is currently studying a part time Masters degree researching deep learning for animation.
Daniel's Speaker Session at AEAF 2020
AEAF Speaker Schedule
TIME ZONES Australia (NSW) PT USA UK

13-Aug
Daniel Flood 6pm 6pm 1pm
UTS Animal Logic Academy
Luke Gravett 7pm 7pm 2pm
Animal Logic
14-Aug
Ben Wiggs 5pm 5pm 1pm
Dneg

Alexis Wajsbrot 6pm 6pm 2pm
Framestore

AEAF Awards 8pm 8pm 8pm

15-Aug
Julien Héry 5pm 5pm 1pm
Rodeo FX
Malte Sarnes 5:30pm 5:30pm 1:30pm
Rising Sun Pictures

Nelson
Sepulveda-Fauser 6pm 6pm 2pm
Industrial Light & Magic