AEAF 2019 Speaker Program is actively seeking experienced, expert speakers across a large range of topics. Enthusiasm for sharing knowledge with our audience of artists is essential.
Calling All Speakers to AEAF 2019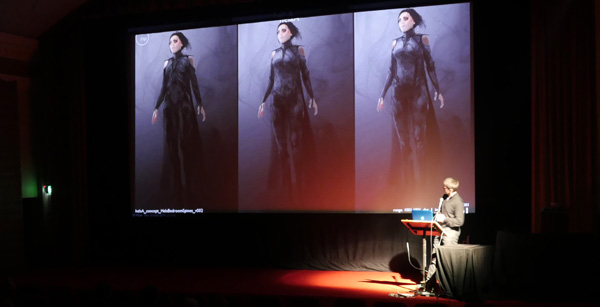 Tom Wood from RSP, talking about 'Thor: Ragnarok' at AEAF 2018.
AEAF is now planning for the 2019 Speaker Program. We are seeking speakers with experience and expertise across all types of visual effects and animation, motion graphics, visualisation, virtual reality, augmented reality and mixed reality.
The AEAF Program is a full day of talks, presentations, Q&A sessions and networking at the Chauvel Cinema in Paddington. The program aims to reveal new trends, new projects and talent in the VFX and animation industries.
Enthusiasm for sharing knowledge with AEAF's audience of artists is essential for speakers, whether their experience comes from working on feature films or broadcast, to online platforms or education.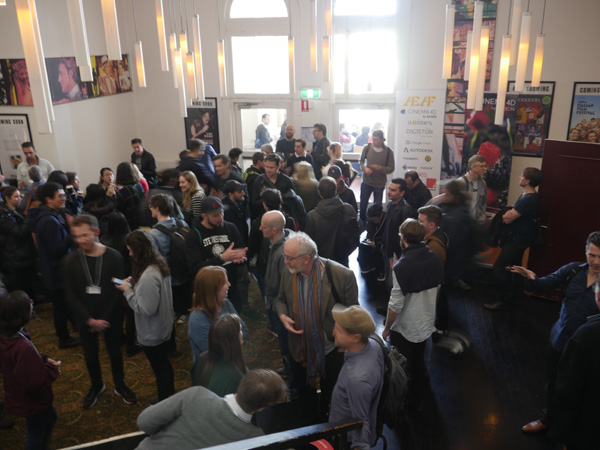 AEAF Attendees at the Chauvel Cinema, 2018.
Because AEAF emphasises a hands-on approach, speakers' recent projects are a focus of their presentations. Managing teams, projects and studios, new techniques and new modes of working, are also of interest as well as the technical approaches.
Take a look at the 2018 program for inspiration and if you would like to contribute to this year's AEAF Speaker Program, you can -
- Become a speaker. Tell us about your experience, your recent work, and why you would be a great speaker at AEAF.
- Nominate or suggest someone as a speaker. He or she could be someone you know or work with, or someone you have heard about that you believe would be a top candidate.
- Suggest a new topic you'd like to see covered at AEAF, and why you think other attendees would be interested as well.
Let us know about your ideas in an email to This email address is being protected from spambots. You need JavaScript enabled to view it. as soon as possible. www.aeaf.tv