AEAF Awards has an expanded judging panel, whose members bring years of industry experience and perspective to the Awards.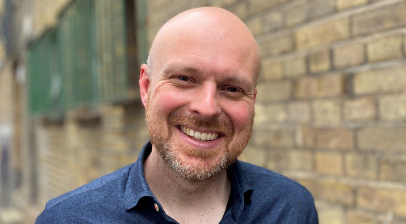 AEAF Awards has an expanded judging panel in 2021 that now includes more artists and experts from around the world. Coming from diverse backgrounds, they bring years of industry experience and perspective to AEAF Awards and are excited about viewing the work submitted this year.
AEAF is happy to welcome Ross Burgess, Head of Animation at MPC Episodic in London, bringing experience from Dreamworks Animation, Framestore and MPC, having worked as Animation Supervisor, Character Animator and other roles on projects from Harry Potter to Madagascar.
VFX Supervisors Cyrille Bonjean and Hughes Namur come from Mikros Image in France. Cyrille's 20 years of technical and artistic expertise is in compositing gained from projects including 'Harry Potter and the Deathly Hallows' and 'Asterix and Obelix'. Hugues started his 25 year career as a matte painter, then trained in Maya as soon as it was released. From there, he quickly developed his knowledge of CG.
Founder and Managing Director Katie Mackin of Unlisted Melbourne has devoted her career to producing animation projects in both Australia and London. She opened the Australian office of Passion Pictures in 2015 and in 2018 launched her own production company, Unlisted. Graham Pryor, one of the company's Executive Producers, started out in the UK at studios including Glassworks and The Mill before heading south to Melbourne to work at Passion and now Unlisted.
Freelance VFX Supervisor and Producer Rob Delicata has spent over 25 years producing film, TV, digital content and VFX, and co-founded The VFX Co. Since then he has worked with studios including HBO and Sky Warner Horizons, as well as MPC, DNEG, Framestore, BlueBolt and many other VFX facilities.

VFX Supervisor Bodie Clare joined One of Us after completing prep, shoot and post for TENET. He has also worked in-house for George Miller on Mad Max and both Happy Feet films and is dedicated to all types of filmmaking, from live action to feature animation.
David Colin is Founder and Creative Director of Luce Creative in Melbourne. Initially an editor, he later became a director and creative director of animation and live action films, and has earned awards including Cannes Young Director Award. Colin established Luce Creative in 2016 to unite Eastern and Western cultures by connecting commissioners and investors with concept creators.
READ MORE about these and the other judges on the AEAF panel here.