Have a look at projects entered so far into the AEAF Awards. Many more are posted on the AEAF website in the online festival pages. Enter your team's work now and beat the deadline.
AEAF Awards Pop with Beautiful New Entries across All Categories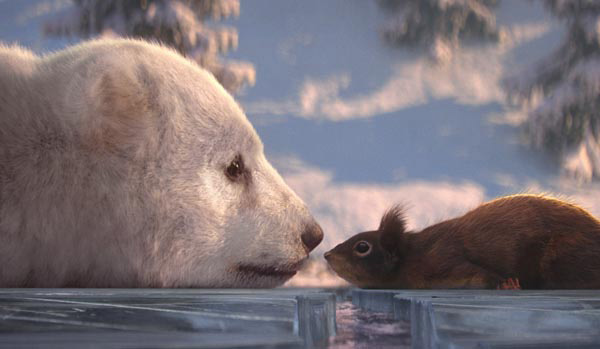 Have a look at projects entered so far into the AEAF Awards. Many more are posted on the AEAF website in the online festival pages. Enter your team's work now and beat the deadline. ENTRY FORM
Dancing On Ice - Polar Bear & Squirrel – FABLEfx Commercials Animation
Accomplished dancers, a Polar Bear Cub and a Squirrel end up together on a frozen lake. As the ice starts to crack, they find they need to join forces to make it back to safety and avoid being dragged down a roaring waterfall. But they stay calm and give a tremendous performance. Their creators at FABLEfx have a special skill in creating endearing, talented, lifelike creatures like this bear and squirrel. This promo for the 'Dancing on Ice' show on ITV was created by their team with the help of Yeti and Ziva Dynamics software.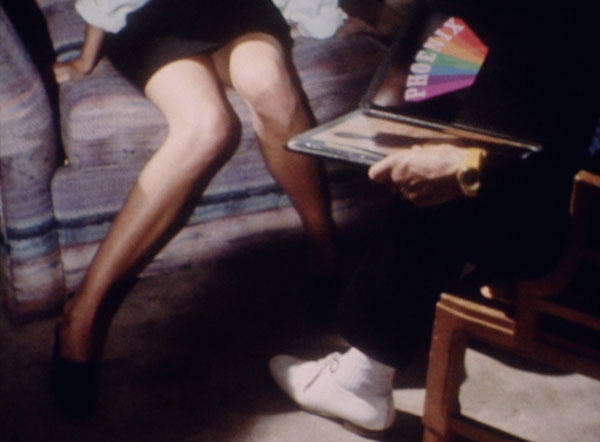 Phoenix 'Role Model' - Cadre Pictures Music Video
Inspired by fashion photographer Helmut Newton, this music video from French band Phoenix entitled 'Role Model' was released in 2018 based on archive footage of Helmut at work among the fashions and models of that time. Cadre Pictures provided on-set VFX supervision while shooting the band on green screen, then 3D tracked and composited the plates into the original material. With hand-held cameras and low resolution 1980s video, the main challenges to overcome were tracking and matching the degradation and artefacting of the source footage. The result is humorous, interesting and makes the most of the band's style. The team used a combination of SynthEyes, Nuke and Fusion to get a perfect track and composite.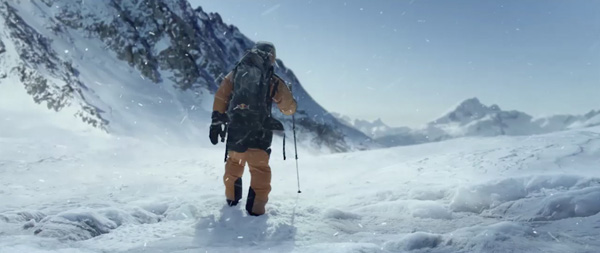 Red Bull, Charge Ahead into Your Dream Smoke & Mirrors, Bangkok Commercials - VFX
The Sweet Shop and director Noah Conopask, Smoke & Mirrors Bangkok created photorealistic, epic mountainscapes in VFX for Red Bull's new campaign for Vietnam. It stars a local achiever Hoang Le Giang, known for defying the odds and pushing himself to the limit to traverse the world's toughest terrains. Here as he prepares to conquer one of the world's highest summits, Red Bull gives him the edge to charge ahead. Behind the scenes, Smoke & Mirrors supervised the green screen studio shoot in Ho Chi Minh City and created the mountain environment with a combination of 3D modelling, digital matte painting and 3D projections, compositing and realistic CGI simulations.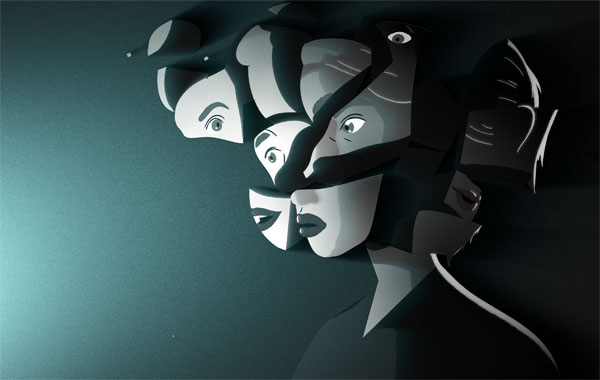 reMarkable - Get Your Brain Back - Mighty Nice Commercials Animation
Co-directed by Mighty Nice's Darren Price and Simon Robson, this 2-minute animation titled 'Get Your Brain Back' was produced for the launch of the new reMarkable tablet – a device that re-creates a paper-like experience for users for reading, writing and sketching. Like paper, limits and distractions depend only on the user. With an almost black-and-white colour scheme in 2D and 3D animation styles using TV Paint, Harmony and Cinema 4D, the film has its roots in classic dystopian sci-fi movies where man-made machines rise to dominate humans.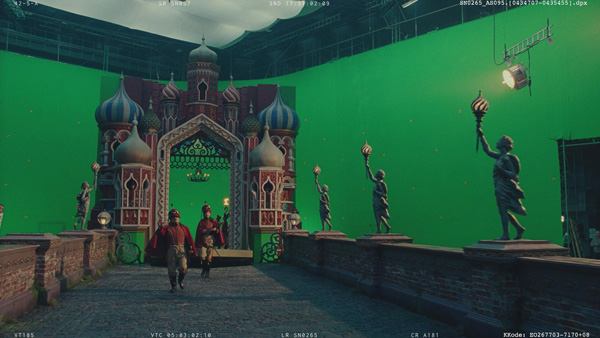 The Nutcracker and the Four Realms – MPC Feature Films VFX
Led by overall VFX Supervisor Max Wood and MPC VFX Supervisor Richard Clegg, MPC's artists crafted more than 1000 shots for Disney's "The Nutcracker and the Four Realms." The scope of the work was wide-ranging, from CG environments including palaces, forests and rivers, to large-scale FX work and extensive digital character builds and animation.
Because 'The Nutcracker' had so many scenes shot against blue and green screens that needed to be replaced with 3D backgrounds, they used Ncam as an onset pre-visualisation system. It helped the director frame his shots more accurately and avoid 'shooting blind', and save time and budget in post to have a better idea of the geography while on set.
It also gave the post production teams themselves a head start when it came to production screenings to have a representation of the backgrounds while the final VFX were still being built – people would be able to understand what the movie would look like, and not need so much explanation. Once post got underway the artists' tools were Nuke, Maya, Houdini and Zbrush.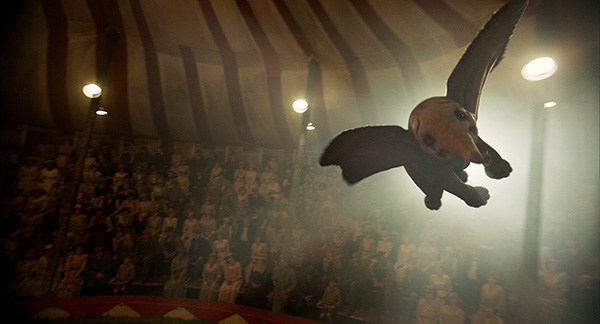 Dumbo – MPC Feature Films VFX
Production VFX Supervisor Richard Stammers and MPC VFX Supervisor Patrick Ledda oversaw MPC's teams, made up of more than 1200 artists and production crew, to deliver 1150 shots for 'Dumbo' over the course of two and a half years. MPC's initial involvement in the film, shot mainly at Pinewood and Cardington studios, was to assist and guide Richard, the director Tim Burton and the rest of the production.
The work on set varied greatly due to the large number of scenes and nature of the work that MPC was involved with, from blue screen set extensions to overseeing shots related to character animation and FX – like Dumbo's beautifully realistic, wrinkling skin - and second unit shoots. Of particular interest was working on the motion-base shoot, for which animators created animation cycles that drove the motion base. This allowed actors to ride the motion base and subsequently integrate them effectively with a CG flying Dumbo. The primary software was Maya, Nuke, Zbrush and Houdini.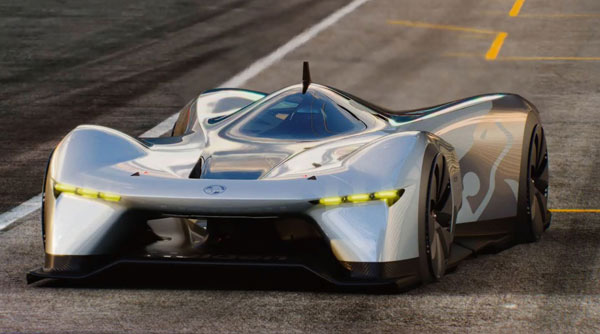 Holden Time Attack Concept - GM (Holden) Design Education & Infographics
This thrilling short, almost 3 minutes long, was made to coincide with the 50th anniversary of Holden's first win at Bathurst in 1968. The company's own GM Holden Design Team has explored the technological potential of the future through the spectacular virtual 'Time Attack Concept' racer – conceived and executed entirely in-house at GM Holden. The gleaming car and racer, stylised Mt Panorama environment and mechanical animations were built in Maya and rendered out of V-Ray , with motion graphics and HUD effects designed with After Effects.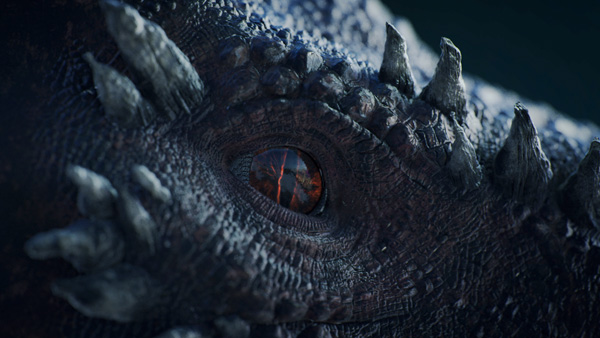 HBO Christmas ID -GOT – Mirari&Co. Idents & Stings Broadcast
Miari&Co designed and produced an epic Christmas Ident for HBO. As required by the client, the piece has a 'Games of Thrones' theme and helped to kick off promotions for the show's finale, its most famous series yet, with a little holiday cheer. The team's creative challenge was to integrate the cold, dark GOT elements into the cheerful, magical world of Christmas. They juxtaposed the lovely scaly textures of the elegant dragons with a traditional Santa sleigh loaded with gifts as they sail together across a moody sky.
Winter Wayfinder - Traffik + Chaos Theory Games VR Experience
The Winter Wayfinder VR Experience' was part of a series of Christmas-themed artworks and experiential installations for the City of Melbourne's 2018 Christmas activation. Spreading the holiday spirit across the city, participants interact with reindeer, snowmen and dancing Christmas trees to uncover hidden characters and reveal secrets. Children can find Santa Clause and watch well-known Melbourne locations undergo a transformation as the snow builds up. The project is a collaboration between Traffik and Chaos Theory Games who used Visual Studio and the Unity game engine to create their experience with Photoshop artwork and 3D elements built and animated in Maya.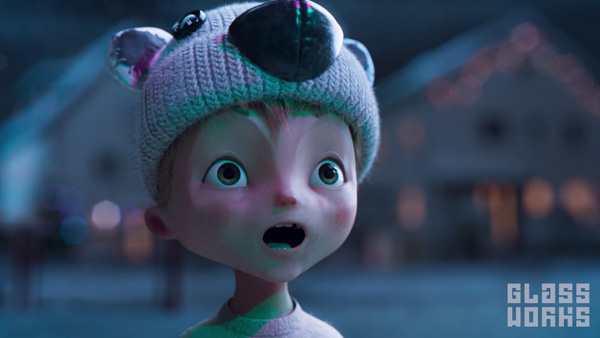 Christmas Doesn't Need Much. Only Love - Glassworks Commercials Animation
This commercial film for Germany's Penny supermarkets was scripted, concepted, produced and directed at Glassworks in Amsterdam. Co-directors Hugo Rodriguez Rodriguez, Darren Macpherson and Rüdiger Kaltenhäuser were also involved throughout in the concepting and production stages. The project was crafted with a combination of miniature practical sets, CGI characters and VFX elements, resulting in a labour of love about another labour of love, showing that Christmas doesn't need much. Only love.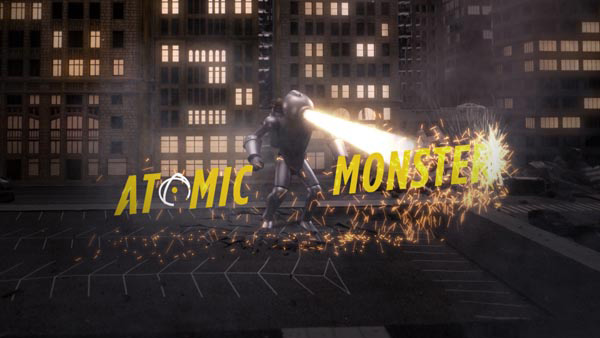 Atomic Monster - Poke The Bear Idents & Stings Broadcast
This stop motion animated ident was created for director James Wan's film and TV production company called Atomic Monster Productions. James specialises in intense action and horror films and most recently 'Aquaman', and wanted a completely stop motion Ident reminiscent of old monster movies from the 1950s and '60s. All the assets including the Rocket Man, buildings and sets and the Monster tentacles were hand made and hand-animated using a camera and Dragon Frame software on a handbuilt set surrounded by green screen. The laser effects, sky smoke and fire were added in After Effects in post.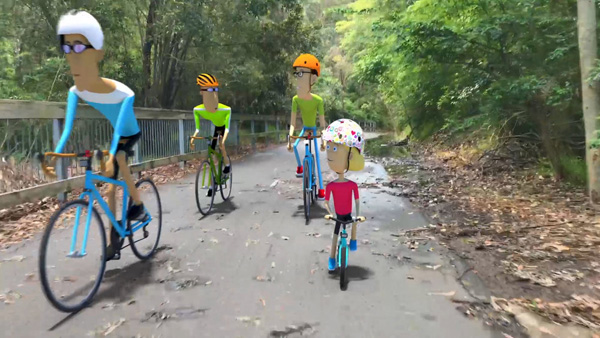 Share the Path - Fluffy Cloud Media Education & Infographics
Animator and director Stig Bergqvist at Fluffy Cloud has created a cast of 3D animated cyclists for this Cycle Safety film for The City of Newcastle about sharing the path. They combined live action backgrounds with their characters, built in Cinema 4D, who deliver cycle safety tips to viewers. Elements were composited in After Effects and rendered with Octane.