Short film makers entered a top line-up of projects into AEAF, almost all of them animated. With only a few minutes to deliver, the story comes first, supported by the special looks seen in these projects.
AEAF Awards Attracts Top Talent in Short Films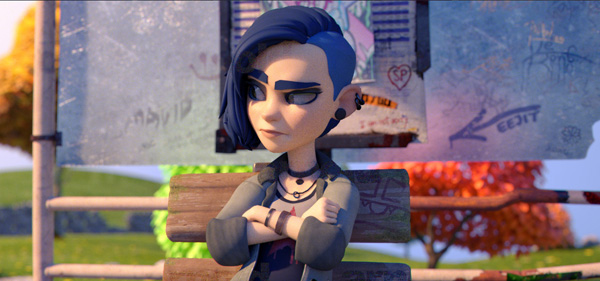 'Being Good'
AEAF Awards has received a diverse group of projects in the Short Film category this year, and almost all of them are animated productions. With only a few minutes to deliver a memorable production, the story comes first, supported by the special looks and techniques you will see in these projects. ATTEND AEAF AWARDS NIGHT 2018 on 30 August. Don't miss this opportunity to see the finalist and winning entries in Short Film and all categories, meet the artists and enjoy a great night out. Register here.
Interest in using stop motion animation for telling shorter form stories is as strong as ever. Although in theory it works in the same way as keyframe animation, perhaps the fact that the characters, made of familiar materials, have been captured in camera is what pulls viewers closer to what is happening to them. The range of stories the medium suits, sometimes without dialogue, is also impressive.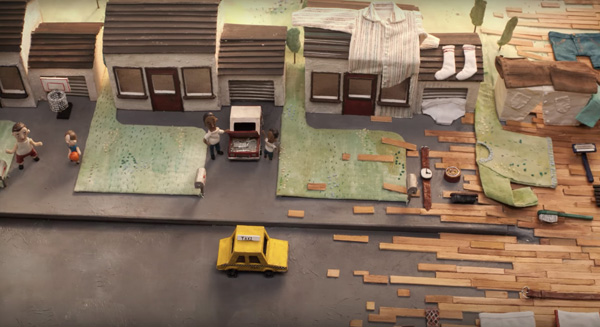 Each of the stop motion films entered into the Awards has a completely different style. Produced with puppets hand-made in Japan and Dragonframe software, 'Negative Space' is conceived and directed by Max Porter and Ru Kuwahata, who are both animators, based on a poem by a son whose father frequently travels as part of his business. The film is an Academy Award short film nominee.
Though often away from home, the father teaches his son to pack a suitcase efficiently, and the two engage over the years through this shared skill. Consequently, the animation often involves myriad familiar objects, packing and unpacking themselves and taking on unexpected roles, and in every scene is meticulously executed, captured and put together. Various interiors had to be built and re-built at different scales, cars were constructed inside and out - and more.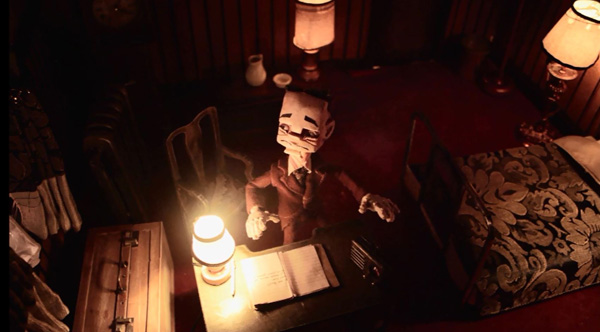 In the stop-motion film made by Bent Image Lab titled 'Two Bottles', the protagonist Bert enters a hotel aiming to spy on a man named Gregor, but when his subject suddenly swaps roles on him, Bert slides into a dangerous place of empathy and insanity. The story is simple but the characters, like the miniature sets, are dark and complex. Viewers get an edgy glimpse of what Bert is thinking through sketchy motion graphics of characters and creatures that visualise his fears and uncertainties, glowing in bright colours against the gloomy backgrounds. The combination of the two kinds of animation attracts the eye and emphasises Bert's confusion.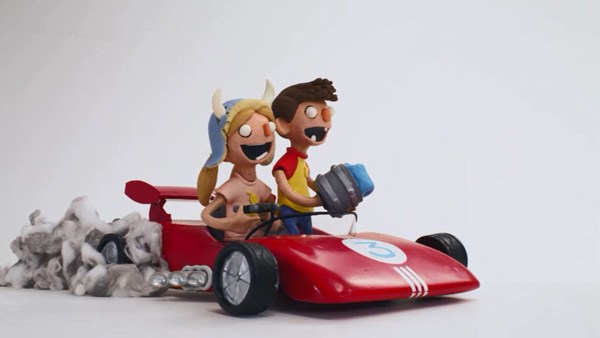 Most children have a dog or a kitty. Fun loving siblings Bro-Bro and Siswa however, created and animated by Oh Yeah Wow for 'Monster's Playground', are the proud owners of MONSTER! With his unrehearsed, unpredictable magic, the trio set off on a fun adventure with a specially-equipped Jet Pack Cat. Although the plain white sets are devoid of detail, the stop-motion artists achieve a liberating sense of breakneck speed and urgency as the kids pursue the fearless cat, who needs some help controlling his jet pack. Meanwhile Monster calmly keeps the action and humour going with his magic spells and transformations.

Pushing off from the world of stop motion are 3D animated stories 'Singularity', made by MISTER in Melbourne, and 'Being Good', a globally-resourced short. 'Singularity' depicts evolution as the ultimate journey, always in the present and always moving forward. It explores the journey of life, showing its complexity and scale. The filmmakers ask, "Whether you believe in creation or evolution, the question is what will happen when we interfere with that journey by creating synthetic life ourselves... especially when it has the potential to exceed our intelligence?" From single-celled organisims to arthropods to dinosaurs, the look of the animation is photoreal, achieved using Cinema 4D with After Effects and rendered with Octane.
In 'Being Good' (top photo), colourful, appealing characters turn the familiar guardian angel vs inner demon story into a personal argument between a demon and an angel who watch over a teenage girl. Based on visual development by the director Jenny Harder, the production is interesting for its use of Artella cloud collaboration services to bring together 80 professional animators, artists and filmmakers from around the world, many from well-known studios. They have been working on this project in their own time over the last few years, adjusting to a new kind of pipeline and review style. Frame.io project planning software, Sketchfab 3D content sharing and Syncsketch reviewing have also been used to keep the production on track.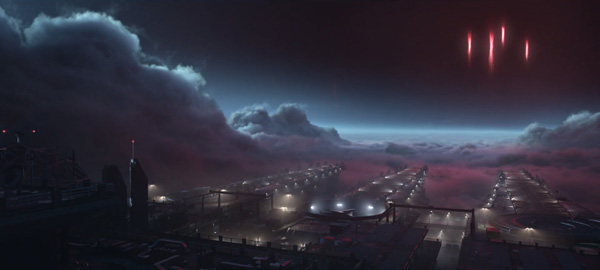 'The Endless', made by a dedicted team at ArtFX in Montpellier, France, is a completely different kind of short film that uses feature film quality VFX composited into live action to tell a science fiction fantasy story. Taking place at a massive space station, one of the biggest hurdles the team faced was delivering the necessary sense of scale, achieved through close attention to level of detail in the modelling in Maya, and through perspective and parallax in the 3D camera. Tracking, first done in Nuke but then in Syntheyes, was critical to keep control over a digital double of a character who leaps into a immense cloudscape as it builds into a storm. www.aeaf.tv