The AEAF Speaker Sessions line-up now includes VFX Supervisor Dennis Jones from RSP, and VFX Supervisor Paul Copeland and Compositor Nick Whiteley from The Embassy in Vancouver.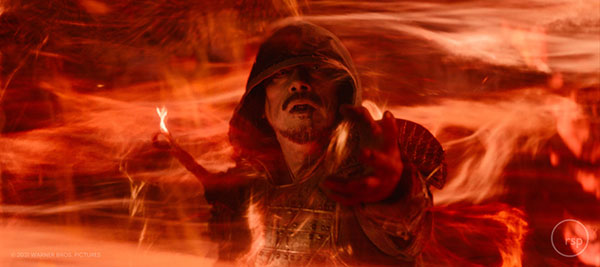 RSP, 'Mortal Kombat'
The AEAF Speaker Sessions line-up continues to grow and now includes VFX Supervisor Dennis Jones from Rising Sun Pictures in Adelaide SA, and VFX Supervisor Paul Copeland and Compositor Nick Whiteley from The Embassy in Vancouver.
See all of the Speakers and their Sessions here, and book tickets to attend here.
RSP – Mortal Kombat
Dennis Jones (DJ) Visual Effects Supervisor at Rising Sun Pictures will share insights into his experience as lead vendor VFX Supervisor on the recent feature film 'Mortal Kombat'. As the film's principle VFX vendor, RSP delivered over 600 VFX shots, creating effects and looks ranging from a reptilian creature to portals, explosive bolts of fire and ice, plus blood and gore to enhance martial arts combat scenes. The team also worked on the film's climactic scene that spans nearly 10 minutes of screen time, focussing on a battle between the film's hero and the rival ninja warriors Sub-Zero and Scorpion.
Dennis and CG Supervisor Bhakar James worked on-set as consultants through three months of live action production. Though based on the 'Mortal Kombat' video game franchise, virtually all the martial arts fighting was shot practically, with RSP's visual effects used to compliment action and add supernatural elements such as Sub-Zero's ice weapons and fire wielded by Scorpion. Dennis said, "We drew inspiration and references from the game, but our brief from the director was to bring it into a more filmic realm and emphasise the humanity of the characters."
Dennis has almost 20 years of industry experience and has been an integral member of the RSP team since 2006. Since then, he has worked on numerous major VFX-heavy films and in 2015 received a Visual Effects Society Award for RSP's work on 'X-Men: Days of Future Past'.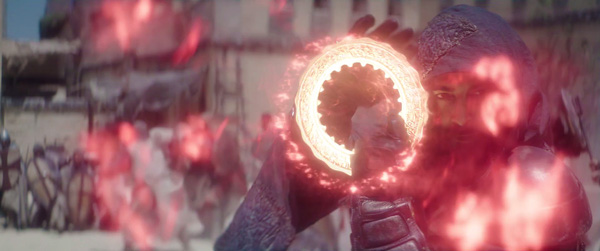 The Embassy, 'Warrior Nun'
The Embassy – TV Series Warrior Nun
As the sole vendor on Netflix series 'Warrior Nun', The Embassy completed nearly 700 shots for the show with a studio of 30 artists, bringing the same level of quality the studio achieves in their film and commercial work. VFX and Asset Supervisor Paul Copeland and Compositing Supervisor Nick Whiteley will discuss all aspects of production, from creative concepts and onset planning to post-production, focussing on elements that were unique to the series and interesting challenges that The Embassy faced throughout the production.
The Embassy's artists were responsible for many of the show's supernatural effects that include smoke and particles, monsters and creatures. Other work such as destruction elements, creative interactive lighting effects, blood and gore and crowd work will also feature in their talk.
Paul Copeland has been at The Embassy for over 14 years. His diverse skill set encompasses all aspects of digital asset creation, animation, on-set VFX supervision and CG supervision. His portfolio ranges from Iron Man Mark 1 and the exosuit for 'District 9', to making creatures, vehicles and environments for some of the world's biggest brands.
Nick Whiteley has over 13 years of experience compositing high end blockbuster features and TV. As a compositing supervisor, Nick has built several teams over the years. Some of Nick's credits include 'Wrath of the Titans', 'Narnia', 'Pirates of the Caribbean', 'Maleficent', 'A Wrinkle in Time' and 'Skyscraper' before turning to work on shows for Netflix and other streaming services.