AEAF is an annual celebration of VFX and Animation with a Speaker Program and Awards Night, coming to Sydney and online in August.
The AEAF Speaker Program features presentations from VFX Supervisors and Producers, Animators, Animation Directors and Creative Directors. Their talks are chance to see and hear about the projects they have been working on, and about the artists themselves. You will come away with an inside understanding of the challenges they faced and the teams they worked with, why they made key artistic and technical decisions and how their choices contributed directly to each production.
The AEAF Awards Night includes a screening of the Finalists and Winners showreel, a compilation of clips from all finalist and winning projects, in all categories.
The 2021 AEAF Speaker Sessions and Awards Night will be held both onsite at the Chauvel Cinema in Paddington, Sydney, on the evening of 20 August, and virtually online on 18 and 19 August, at times to suit international time zones.
Watch this space over the coming months as the Speaker line-up and schedule take shape. Registration will be available soon. If you or your colleagues are interested in speaking at AEAF, see the details on our Call for Speakers page, here.
AEAF 2021 Speaker Program
Book Tickets

Ian Spendloff Animation Director and Johannes Sambs VFX Supervisor Framestore

Jingle Jangle: A Christmas Journey
A storybook presentation; creating a miniature storybook world

Ian Spendloff was the animation director and Johannes Sambs one of the VFX Supervisors for the stunning fully-CG animated sequences in the Netflix holiday movie Jingle Jangle: A Christmas Journey.
In this session, the pair will provide insight into how the team concepted, designed and modeled the wooden figures as well as animated, lit and composited the animated sequences. This session will cover everything from defining the overall concept to designing characters, previs and storyboarding, automating 3D models and meticulously-creating mechanical environments.
Ian is a creative and a director with a wide range of projects to his name which include title sequences and animated TV shows and Johannes is a VFX Supervisor with experience working across many forms; commercials, TV shows and feature films. They worked closely with Jingle Jangle's director David E. Talbert, along with the Framestore team to concept, design, model and animate eight minutes of 4K full CG animation which features 250 CG assets; 21 3D characters, 59 2D characters and 170 different props and environments.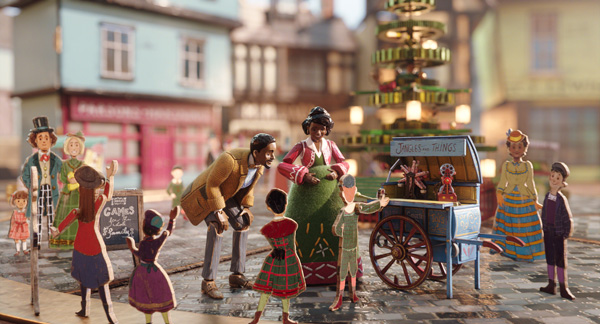 François Dumoulin
VFX Supervisor, Rodeo FX

Lovecraft Country
François Dumoulin will talk about his team's work on 10 episodes of one of the biggest sci-fi drama of the season, 'Lovecraft Country', achieving 1,218 shots of scary monsters, wild transitions and spectacular environments. Active in the VFX industry for almost 20 years, François joined Rodeo FX in 2012.
François has worked as a Compositing Artist on projects such as 'Now You See Me', 'Pacific Rim' and 'The Host'. He completed VFX supervision of David Yates' 'The Legend of Tarzan' and Ron Howard's 'In The Heart of The Sea', in addition to on-set supervision for 'Lucy'. François recently supervised Rodeo FX's contribution to 'Ant-Man and the Wasp' and Andy Serkis' 'Mowgli: Legend of the Jungle'.
Among the hundreds of feature films, series, commercials and music videos from his long career, one of his most important projects was 'Valérian and the City of a Thousand Planets' by Luc Besson, for which he delivered 363 dazzling shots including the opening sequence, the City of Alpha, as well as all the shots in space.
Beginning as a Compositing Artist, François moved to on-set supervision around the world and became a founding member of La Maison, a Paris-based high-end visual effects boutique where he worked on films like 'The Man Without A Head', 'Demonlover' and 'Les Enfants De Timpelbach', to name a few.
François is meticulous about the quality of his work and dedicated to his clients' vision. His artistic and technical strengths, along with his absolute passion for visual effects, drive him to advance the creative processes of his team and solve challenges efficiently. www.rodeofx.com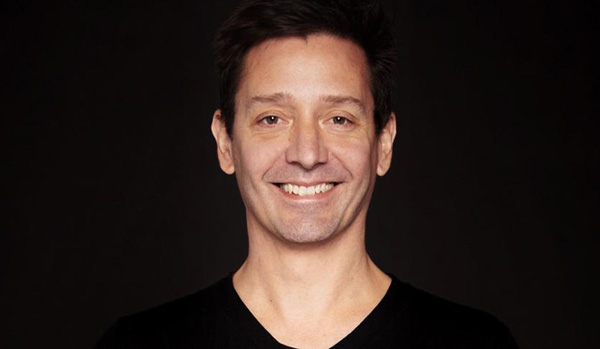 Dylan Neill
VFX Lead, UTS Animal Logic Academy, Sydney

Academy's 2021 film project
Dylan Neill, VFX Lead and Houdini specialist at UTS ALA, will talk about the Academy's 2021 film project, an exploration of the idea of two artists falling in love through each other's art. This story culminates in a beautiful sequence in which their two sculptures seem to come to life through the use of an animated time-lapse effect.
To create this effect, the team is employing many different techniques within Houdini to procedurally model and animate the sculptures and the environment they occupy. "It's an effect I haven't seen much of myself and I am finding the R&D very novel and interesting," he said.
He will talk through both the technical and creative challenges involved and look at how the team approached not only the sculptures but also portraying the passing days, seasons and similar events in the outside environment.
Dylan is a 3D artist and visual effects supervisor with more than 20 years experience. Dylan's expertise covers the entire range of CG animation production including games, advertising, television and feature films. His film credits include Outlaw King, Lord of the Rings, King Kong and I, Robot and he has worked on commercials for major brands such as Toyota, Qantas and Telstra.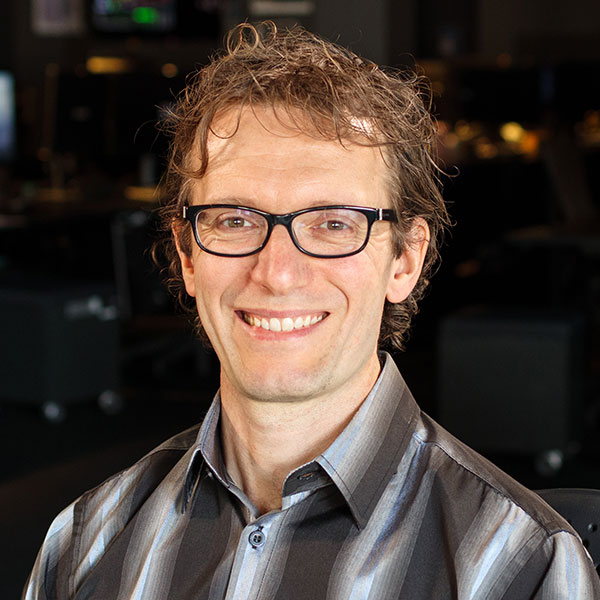 To see our Speaker Programs from previous years, go to Past Programs