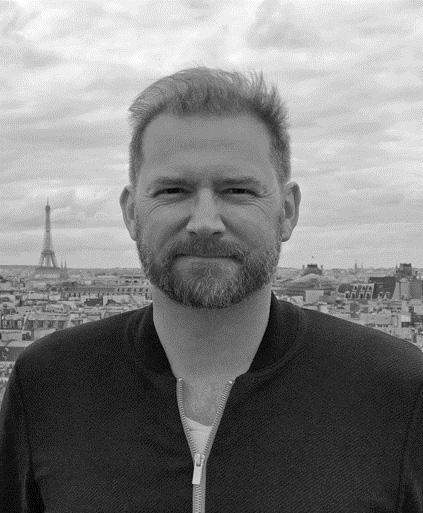 Cyrille Bonjean
VFX Supervisor – Mikros Image
Cyrille Bonjean has over 20 years of experience in the visual effects industry.
During the first eight years of his career, Cyrille gained extensive technical and artistic know-how as a compositor and compositing supervisor. He contributed to around 30 projects including 'Harry Potter and the Deathly Hallows Part 2', 'Underworld 3: Rise of the Lycans', 'Asterix & Obelix: God Save Britannia', 'The Raffle', 'Hitman' and 'Transporter 3'. His involvement in these French and international productions has also allowed him to develop wide experience in shoot supervision and to be a real technical and artistic support on set.
In 2012, Cyrille joined the Mikros Image group as a compositing supervisor and in 2013 became VFX supervisor. Over the next years, he supervised the production of visual effects for feature films including 'La Vie d'Adèle' (Blue is the Warmest Colour), earning a Palme d'Or at the Cannes Film Festival in 2013 and winner of more than 80 awards, 'As Boas Maneiras' (Good Maners), nominated for best visual effects at the Grande Prêmio do Cinema Brasileiro in 2019 and which received more than 30 awards, 'Divines' which won the César for Best First Film in 2017 and selected at the Directors' Fortnight in 2016, 'Muere, monstruo, muere' (Die, Monster, Die) selected at the Un Certain Regard festival in 2018, 'Tlamess' nominated at the 2019 Cannes Film Festival and 'Los Versos del Olvido' (The Verses of Oblivion), which won the FIPRESCI and Interfilm awards at the Venice Film Festival in 2017.
Cyrille has also worked on several series including 'Panthers' and is a privileged collaborator of French comedy directors Philippe Lacheau and Tarek Boudali. He notably worked with them on 'Nicky Larson et Le Parfum de Cupidon' (City Hunter) and '30 Jours Max' which achieved a record 500,000 admissions in its first week of release in 2020.
In parallel to his compositing and VFX supervision activities, Cyrille has developed a particular interest in stereography. Over the years, he has become a referent and advisor on many stereography projects at the Mikros Image group, which led him to work on the feature animation 'Asterix - The Mansions of the Gods' made in the Mikros Animation studio in Paris.
With his rich experience and background in the audiovisual industry, Cyrille Bonjean puts his multiple skills at the service of a wide variety of projects - from comedies to thrillers, for both French and international productions
Hugues Namur
VFX Supervisor – Mikros Image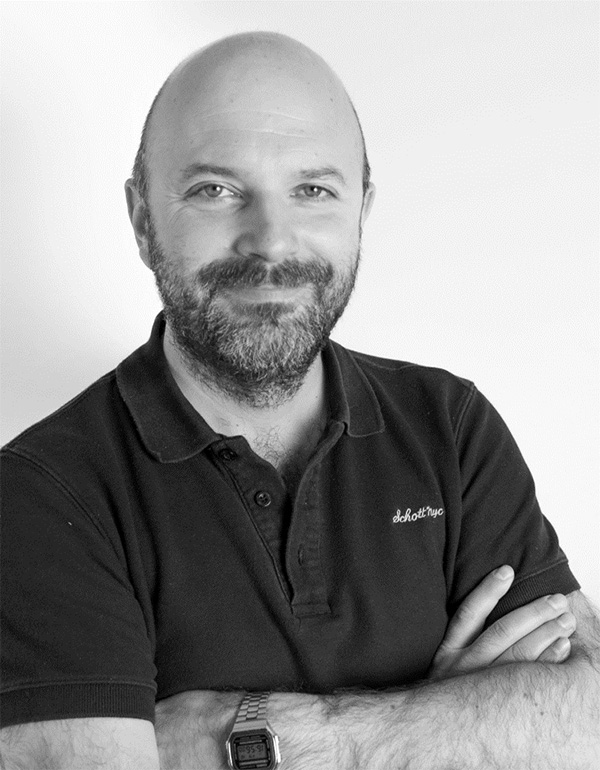 In his 25-year career, Hugues Namur has acquired extensive experience in graphic arts, production and visual effects. Since 2005, he has been working on feature films for some of the most recognised French and European directors as a VFX supervisor at Mikros Image.
Hugues has always had a great interest in CGI, but at the beginning of his career in the 1990s, there were very few opportunities to access the required software and equipment. As such, he started working as a matte painter for commercials and then trained in Maya as soon as the software was released. Afterwards, Hugues continued to develop his knowledge of CG and his mastery of the software.
In 2001, Hugues started to collaborate on Mikros Image group's first feature films as a freelance supervisor, including 'Amen' by Costa Gavras, and 'Le Boulet' by Alain Berbérian. He joined the permanent VFX supervision team in 2005. Thanks to his solid experience in the craft of 3D environments and characters, Hugues has put his talent at the service of photoreal projects such as Jacques Perrin's wildlife documentary 'Ocean' in 2010, as well as projects based on the creation of dreamlike universes such as Michel Hazanavicius' 'The Lost Prince' (Le Prince Oublié) in 2020.
Hugues has supervised over 70 feature films such as Fréderic Forestier's 'Asterix at the Olympic Games', Roshdy Zem's 'Chocolat', which won the César for best set design in 2017, Emmanuel Finkiel's 'Memoir of War' (La Douleur) which was nominated for the César for best set design in 2019, Ari Folman's 'The Congress' (Le Congrès) which won the European Cinema Award for Best Animated Film in 2013 among others, Paul Verhoeven's 'Elle' which won two César awards including Best French Film of the Year in 2017, or Alain Chabat's 'Santa et Cie' in 2017 and Alice Winocour's 'Proxima' in 2019.