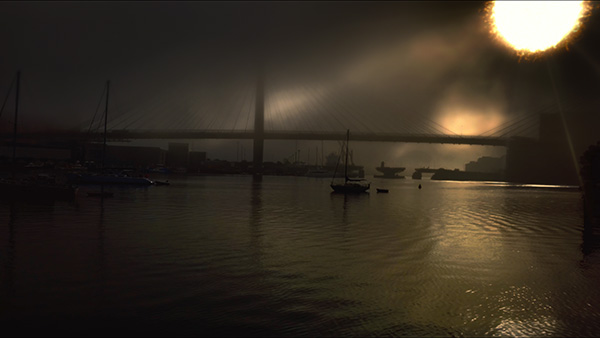 Category: Feature Film Sequence

Dystopian Fairyfloss Sunrise in Utopian Bedlam
Frankenskippy
DESCRIPTION
This sequence is designed as a stand-alone short film vignette as well as forming a sequence for an upcoming full feature film currently in production.

This sequence was created during the bleak onset of the 'Covid19' exploring the media hype and social media misinformation relative to the pandemic dialled up to '11' as SPAM (Spamdemic).

The bleak setting is a visual metaphor of the crazy times throughout 2020 that we all faced with the OTT mainstream and more extremist conspiracy theory geared spam infiltrating our daily social media and mainstream media feed ... the endless chastising loop of mainstream and left-far-of-field-off-the-planet conjecture with the flaming sun symbolic of the spark of discriminative guiding awareness trying to shine upon us with renewed hope and resilience.
Crew

Written, Directed, Produced & Edited + all VFX by Lars Magnus Holmgren AKA Dr Frankenskippy
Software
Maya, Redshift, Nuke, Premiere Pro, Photoshop