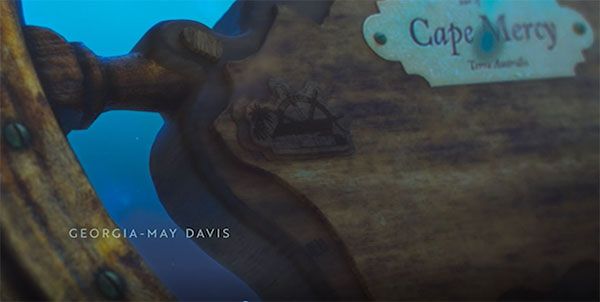 Titles/Openers - TV
Dive Club
RUCKUS Studio
DESCRIPTION
Dive Club is an Australian children's television series created, written and produced by the Steve Jaggi company.

RUCKUS Studio was asked to help concept and create the main title sequence for the twelve-part series. After an early screening of the first three episodes, there was a clear theme surrounding the fictional series' location, the island of Cape Mercy, with its intertwined Russian Heritage, shipwrecks and lost family heirlooms.

The title sequence is a snapshot of the shipwreck that leads to the mystery and secrets surrounding Cape Mercy. RUCKUS created an underwater world filled with symbolic pieces of the wreck, slowly sinking to the bottom of the ocean floor. Throughout the piece, hidden secrets and plots points were designed to reveal themselves as the 12 part series plays through.
Crew
Creative Director: Ricky Marks & Matt Dye
3D: Matt Dye
Jewellery Design & 3D Model: Akashdeep Sen
Composite: Ben Ying
Motion Design: Victor Bandeira
Grade: Justin McDonald
Storyboard Artist: Noah Reyes
Software