Would you like to join the Judging Panel? We would appreciate hearing from all animators and visual effects professionals interested in being a judge. Please contast us at This email address is being protected from spambots. You need JavaScript enabled to view it.
Rob Coleman
Head of Animation Animal Logic
Rob is a two-time Oscar nominee for his animation work on Star Wars: Episode I – The Phantom Menace and Star Wars: Episode II – Attack of the Clones and has been nominated for two BAFTA Awards for his work on Men in Black and Star Wars: The Phantom Menace.
Prior to Animal Logic, Coleman spent 14 years at Industrial Light & Magic and Lucasfilm Animation, working closely with George Lucas. He was chosen as one of the most creative people in the entertainment industry when he was added to Entertainment Weekly's 'It List' in 2002 as their 'It CG-Creature Crafter' for his work on digital Yoda. Most recently Rob was the Animation Director of 'Peter Rabbit'. He was Head of Animation on The LEGO® Movie, LEGO® Batman and Ninjago.
Stuart Bullen
VFX Supervisor BlueBolt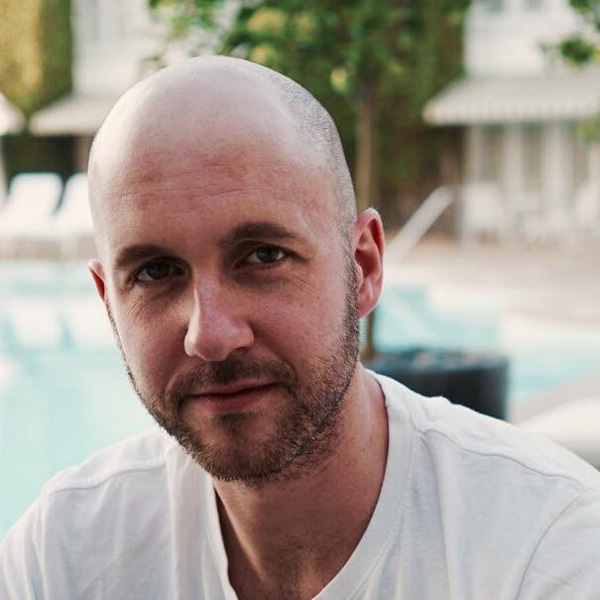 Stuart Bullen is a VFX Supervisor at BlueBolt, a boutique facility in London, UK, working across Hollywood & British studio and independent films and television.
Stuart is currently working on the post production for 'Mary Queen of Scotts' which he filmed over the summer of 2017. Also following on from the success he had with 'The Night Manager' he is working with Director Park Chan-Wook on another John le Carre novel called 'The Little Drummer Girl.'

After studying Graphic Design Stuart joined the industry as a runner, by 2005 he was at The Moving Picture Company as a 2D artist. He progressed up through the team as a Compositor and worked on the Harry Potter films, Quantum of Solace and HBO's Rome among others, as well as cutting his teeth on music videos and commercials.

Stuart joined BlueBolt at its conception 6 years ago and is now one of their main VFX Supervisors. To date he has supervised Mandela: Long Walk to Freedom, The Imitation Game, Spectre, and The Man from UNCLE, both on set and leading a team in-house.
Matt Dye
VFX Supervisor
3P Studio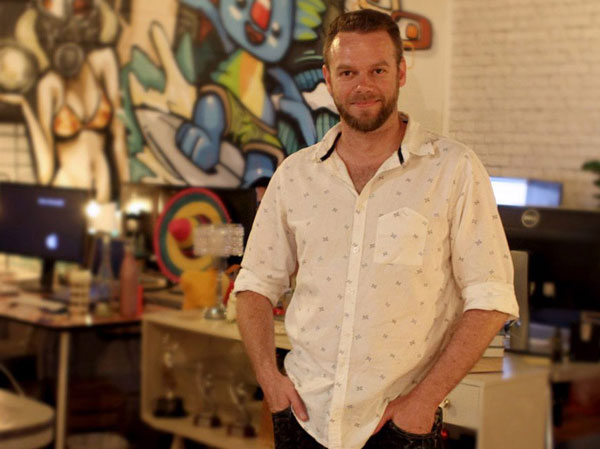 Matt is a highly awarded VFX Artist and Animator. With a career spanning
more than 15 years, his experience reaches across commercials, immersive
content, film and television. Matt is VFX Supervisor at 3P Studio,
his creative foundations have been built upon the old school principals of
animation, while leveraging leading-edge technology to create world-class
CG content.
Matt is a highly respected member of Brisbane's advertising, film and
television community and is a former President of the Brisbane Advertising and Design Club (BADC) and in 2009 he was also voted BADC person of the year, for his extraordinary contribution to the local industry. Building upon strong foundations as a 3D generalist, Matt has grown to become a specialist in character and creature animation. He has amassed a reputation for his ability to bring realistic or comical movements to any object, and has worked with some of the world's most recognisable brands, including, Subaru, The Commonwealth Games Mascot Borobi, Sony, Kellogg's and Virgin Australia. As well as someof Australia's most successful Feature Films and Television Series.
Vicki Lau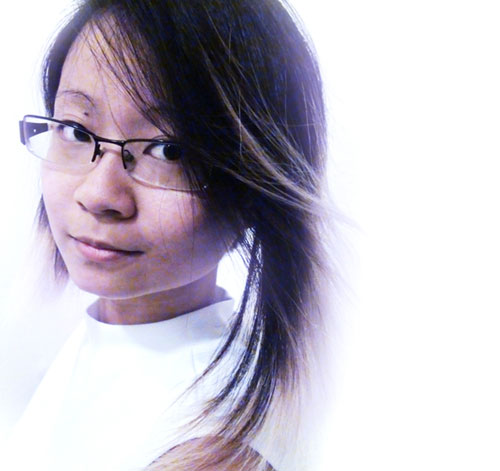 Entering the Hollywood film industry from Singapore with no connections, Vicki landed portfolio blockbuster movies and shows such as "The Walking Dead" and "War for the Planet of the Apes," becoming a sought-after VFX freelancer in under 2 years, whilst working at mobile and VR early-stage startups in Silicon Valley and Beach. Independently, she had amassed 40 crew members for her short film, which debuted at film festivals, and was also the youngest technical speaker on VR at SMPTE's 2015 conference. An artist, programmer and entrepreneur, Vicki brings her experiences from varying industries to form interesting conclusions, leading Seyenapse with an edge
Benjamin Richards
Director of Creative Development & Innovation,
Cutting Edge



Benjamin Richards has been interested in digital media and storytelling since the early '90s when he began working with early 3D software, resulting in an award winning animated short. Since then, he has been involved in nearly all aspects of film and TV production, establishing himself through his work in visual effects and documentaries. He worked with Autodesk for 7 years as a technical specialist, living and travelling across the Asia Pacific, Europe, Africa and North America, working with Weta Digital, Pixar and Lucasfilm on feature films such as Avatar, Lord of The Rings, Star Wars & The Incredibles and games studios such as EA, Ubisoft and Sony on AAA game titles, as well as with their developer partners. Benjamin is interested in the future of entertainment and the possibilities new techniques and formats such as AR and VR enable. Now as Director of Creative Development & Innovation for Cutting Edge, he is helping to lead a new era of storytelling.
Rick Champagne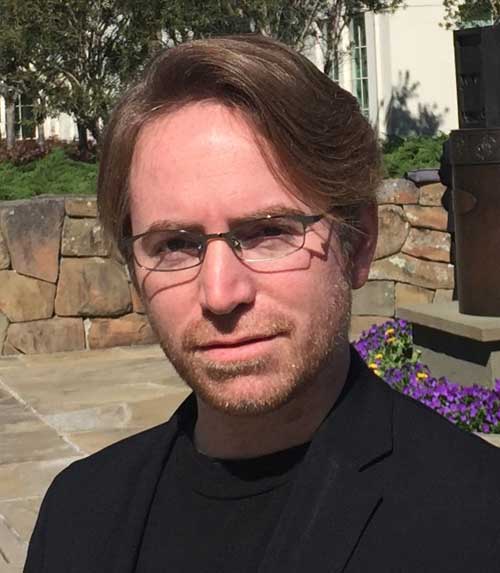 Rick has been a passionate advocate and advisor to the animation and VFX industries for two decades. With a long history of managing software such as Autodesk Mudbox, Softimage, Painter, and the 3ds Max and Maya Entertainment Creation Suites, Rick has been in the service of artists and other creative professionals his entire career.

Working closely with customers and industry partners, Rick currently guides HP's strategy and development within all Media & Entertainment sub-segments including Film, TV, Broadcast, Professional Video, Animation, Games, Advertising, Audio and VR/AR.

Rick spends much of his personal time in his own technological and creative pursuits.
Katie Mackin
Managing Director / EP Passion Pictures Melbourne


Katie's production career spans the globe, and more than a decade. Beginning in Melbourne in 2002, Katie has hung her hat at some of the world's top animation and VFX houses, both locally and in London. Having graced the Passion home office for almost ten years, she's led major projects for brands like Audi, Adidas, Burberry and Coca-Cola and worked closely with agencies including VCCP Sydney, Wieden+Kennedy London, Goodby, Silverstein & Partners San Francisco, BBDO New York, BBH London and Mother London.
Since returning to her homeland in 2015 to open the Antipodean chapter of PP, Katie has balanced Passion Melbourne's commercials focus with altruistic and art-based pursuits, including a showcase of the (additional) aesthetic prowess of Passion's global directors, and 'Namaste for Nepal' a film created for DDB Sydney's charitable initiative.
Grant Lovering
Creative Director + Partner
Resin
Resin was established in 2006 by Grant Lovering and Lincoln Wogan. The studio has collaborated with the world's leading agencies and production companies helping produce work for brands including Disney XD, Electronic Arts, Braun, Lennox, Mitsubishi, Bridgestone, Michellin, Yalumba, Jacob's Creek, News Limited, SA Tourism, SA Lotteries, Great Southern Rail, Motor Accident Commission and People's Choice Credit Union. We have worked on a number of feature films including Where the Wild Things Are, Rogue, Forbidden Lies and over 130 VFX shots for the Australian film, Red Dog.

Adriene Hurst
Editor, Digital Media World
Sean Young
AEAF Festival Director
Publisher, Digital Media World
Marc Weigert
CEO Uncharted Territory
Marc is an Emmy-award winning producer and visual effects supervisor. Marc is currently CEO of production company Uncharted Territory, founded in 1999 with business partner Volker Engel. He was Executive Producer and VFX supervisor on 'Anonymous', and Co-Producer and VFX supervisor on '2012'. In between producing feature and TV films, Uncharted Territory, with Marc Weigert as visual effects producer and/or supervisor, also provided visual effects services for 'The Day After Tomorrow' (2004) and the 'Intermedia' - title for 'Terminator 3' (2003).
Marc won a Satellite award for the visual effects for '2012' and an Emmy award for the mini-series 'The Triangle'. He also worked as on-set VFX Supervisor for several commercials for companies including Canon, Tropicana, Ferrero Rocher and Kellogg's, and TV movies ('For One More Day').
Before Uncharted Territory, Marc was CEO for visual effects company Dreamscape Imagery, whose credits include 'Independence Day', 'Muppets From Space', 'Flubber', 'The Drew Carey Show' and many TV movies and series.
As the VFX Project Manager for 'Independence Day', Weigert created 'Digital Assistant for Visual Effects', a project management software program to manage, schedule and track the shooting and post production of thousands of VFX elements. His software has subsequently been sold to several major studios, including 20th century fox, the Walt Disney company and Sony Pictures.
Weigert has lectured at European Digital Arts Media seminars at High Tech Centre Babelsberg, and conducted the European Film Academy Visual Effects Master Class 'Action with Effects' for producers and directors. He has also taught visual effects classes at The Art Institute of Los Angeles, was a speaker at the iHollywood Forum in Los Angeles and lectured at Salzburg University of Applied Sciences.