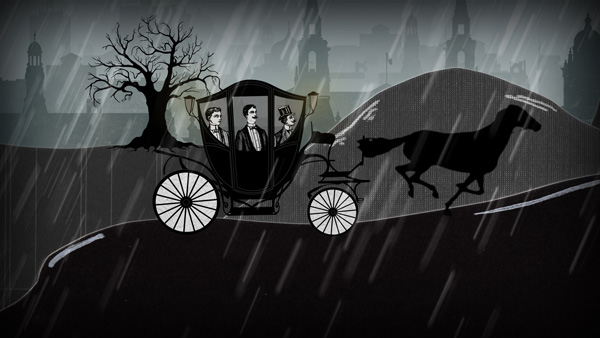 The Umbrella Factory is an interesting animated short film just recently submitted
to the 2014 Australian Effects & Animation Festival, created in an original
hand-made technique.
The Umbrella Factory Comes to AEAF 2014
The directors and creators of the project are Nick and Lexie Trivundza, the founders and partners of Naissance studio in California. The two built and animated 'The Umbrella Factory' themselves over a three week period. Based on a horror story, 'The Monkey's Paw' by W.W. Jacobs, the story begins on a wet evening when a traveller knocks on the door of three brothers, asking for shelter from the rain and a place to stay. As payment in exchange for room and board, he offers them his magic talisman, which the brothers learn is capable of granting three wishes. They also soon learn to be careful what they wish for.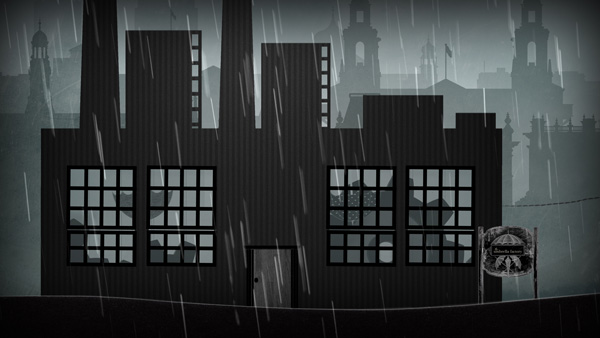 For some time, directors Nick and Lexie had wanted to experiment with a hand made animation technique using paper cutouts and textures, scanning the elements and importing them into After Effects to tell a story. When they decided to produce an animated version of 'The Monkey's Paw', they felt it was a good match for this approach. After developing the look and feel, they found building the sets fairly demanding because, although they wanted a hand made look, they still needed lots of control over the camera moves to zoom in and focus on certain areas of the scene, such as a ticking clock, a close up of the factory looking through its windows, and so on.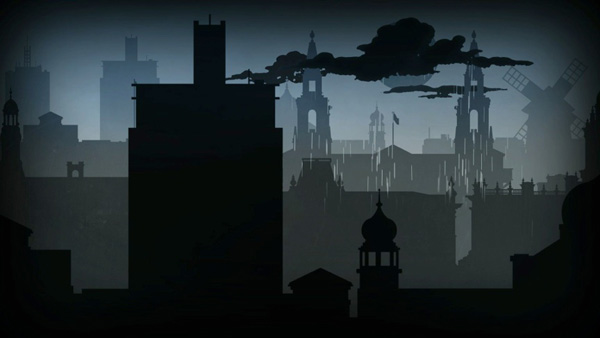 They purchased dozens of different kinds of paper and textures, and used these to create each area of the set. "We hand drew, cutout, and scanned in over a hundred different pieces – more than 30 different umbrellas, 20 different umbrella handles, two different houses, stairs, windowsills, roofs, a fireplace and chimney, a clock, table, chairs, wallpaper, windows, trees, factories, carriages, wheels and hills.

"Then came the hard task of how to create and work with their characters in the film. We wanted the characters to stand out on their own and not blend too much into the background. We also wanted a puppet-like feel. After scouring the Internet for ideas and inspiration, we decided on the sketchy, vector cutout style you see in the film. Once everything was created and laid out in Photoshop, we brought it all into After Effects where we began to bring it to life. www.naissance.tv
View Unbrella Factory