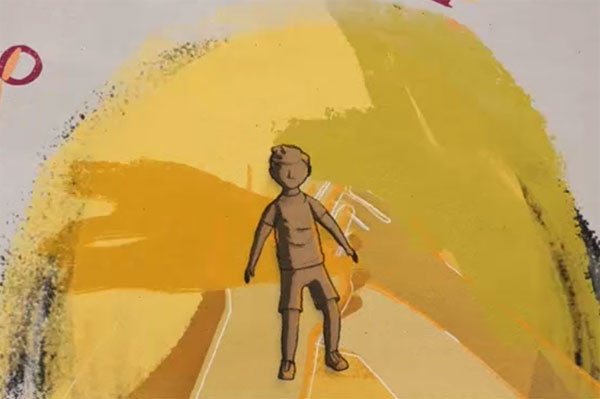 Studio Pancho
Lighthouse Foundation is an Australian not-for-profit organisation who provide support to vulnerable homeless young people, children and babies – helping to change the trajectory of their young lives.
Lighthouse approached Studio Pancho with an ambitious brief to produce two visual narratives.
Their aim was raise awareness, in turn increasing public funding by educating their audience.
Given the delicate nature of the work they do, animation was the perfect medium to tell some of these stories.
They didn't want to explicitly showcase the trauma these children suffered, so instead, focused on the careers methods and how they help the children to heal.
Studio Pancho believes in Lighthouse and the work they do, and wanted to support their mission to end youth homelessness. We donated our time to produce the project from script writing, character design and animation.
CATEGORY: Education & Infographics
CREW
SHOES STORY CREDITS
Directed by Studio Pancho
Creative Director - Wilfred Patriarca
Producer – Karlene Van Opdorp
Concept Development - Mungo Horey
Illustration / Character Design - Lilian Darmono
Character Rigging – Emily Pritchard
Character Animation - Emily Pritchard, Wilfred Patriarca
Primary Animation – Wilfred Patriarca, Mungo Horey, Emily Pritchard
Additional Animation – Brian Neong San, Akira Dawson
Audio – Windmill Audio
ROOF STORY CREDITS
Directed by Studio Pancho
Producer – Karlene Van Opdorp
Concept Development - Mungo Horey, Wilfred Patriarca
Illustration / Character Design - Lilian Darmono
Character Rigging – Emily Pritchard
Character Animation - Emily Pritchard
Animation – Jeremy Mansford, Brian Neong San, Mungo Horey
Audio – Windmill Audio