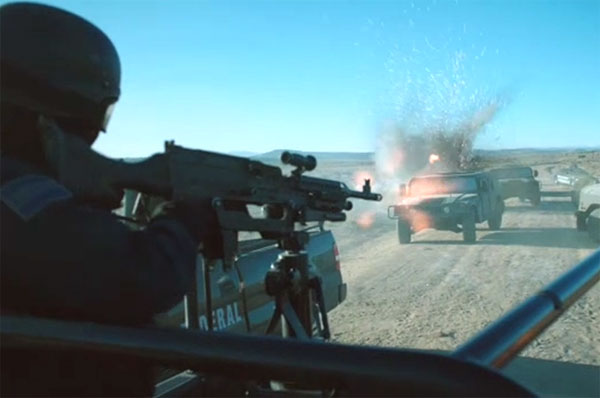 Rodeo FX
Our team was tagged as sole vendor on Stefano Sollima's follow-up to Denis Villeneuve's 2015 drug cartel thriller. The Sicario sequel picks up as the drug war on the US-Mexico border has escalated and the cartels have begun trafficking terrorists across the US border. To enhance the film's war genre and make it more immersive, our team pulled out all the stops in creating invisible visual effects.

Many of the visual effects on this film enhance sequences with smoke elements, bullet impact, muzzle flash, sparks, RPG, and smoke trails in order to create an immersive feeling to the shots. We also created full CG environments and matte paintings, as well as CG military and vehicles to populate the shots. For the opening sequence, which features day to night shots, we laid out CG paratroopers in 3D space using Nuke.

Our biggest challenge was the Massive Mart shot, which is a one minute and fifteen second long camera move, built from five different Simotion control passes provided by the production with a large part of the destruction recreated in CG.

CATEGORY: Feature Films VFX