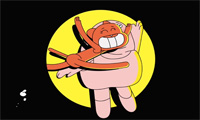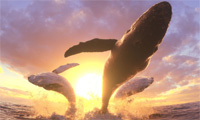 The AEAF Awards are in their 21st year and we invite entries from around the world in 17 categories, recognising excellence in VFX and animation created for screened work. I would like to invite you to enter recent projects in the upcoming AEAF Awards 2018
No fee is required to enter.
The AEAF Awards is an international competition and screening, open to all digital content creators and motion graphics, digital video, animation and effects professionals.
The AEAF Awards 2018 will be judged in the following categories:
Commercials Animation - Commercials VFX - Feature Films Animation - Feature Films VFX - Web Viral - Titles & Openers for TV and Feature Film - Idents - Short Film - Music Video - TV Series - Student - Games Cinematics - Education & Infographics - Live Event VFX - VR 360 - VR Experience

• Entries are judged on technical skill and artistry in visual effects and animation, and their contribution to storytelling.

• AEAF Online Festival and Recognition - Entrants to the AEAF Awards have the opportunity to show their projects in the AEAF Entries Online. Finalists appear in the Showcase issue of Digital Media World and receive recognition from the digital content creation, animation and VFX communities.

You are welcome to enter projects using the Entry Form. Follow new entries appearing in the AEAF Entries Online and look out for news and stories about new projects and teams. The deadline for submissions is 30 May 2018.
• AEAF 2018 Awards Screening - Finalists and winners will be shown at a screening event in Sydney on 30 August 2018.
Call for Speakers
We cordially invite VFX and digital artists to speak at AEAF 2018. If you have interesting work, techniques or projects to present, we would love to hear from you.
This email address is being protected from spambots. You need JavaScript enabled to view it.
AEAF Schedule
Speaker Program
10am - 5pm, 15 and 30 August

AEAF Awards
30 August
AEAF Awards Screening 7.30 - 9pm
After Awards party and networking
AEAF will present expert speakers from the VFX, animation and post production industries to talk about new trends, past experience and upcoming projects. Speakers include artists, supervisors and producers who will enlighten you with new, creative approaches to their work and insights into the projects they have contributed to.