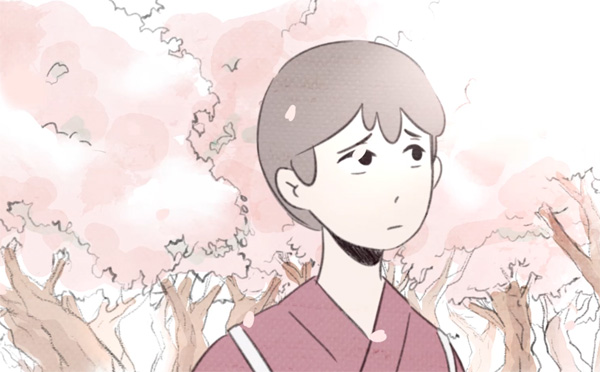 Patience
Two characters, Patience and Love, arrange a meeting beneath the twenty-third tree in a cherry blossom orchard. Patience arrives first and waits for hours but Love still doesn't show. She decides to check another tree, just in case, but as she makes her way over, Love arrives at the twenty-third tree. He waits for hours before deciding he must have the wrong tree, and also goes off in search. They both continue to wander the orchard aimlessly, almost crossing but never meeting, until Patience, finally feeling tired and lost, finds herself underneath the very same tree she had begun. She's been there barely a minute when she feels a tap on her shoulder. She turns around – and it's Love. Note: The poem Patience by Lang Leav appears in her book, Lullabies. The original poem takes place in an 'olive orchard.' However, the author has given permission in this instance to substitute 'olive orchard' for 'cherry blossom.'.
Andrea Supandi
JMC Academy
CATEGORY: Student

CREW
Johnathan Ayson - Acting as the team's lead VFX artist, Johnathan drew each falling petal seen throughout the film frame by frame on Toonboom, a painstaking process that undoubtedly brought the Patience animation to life and to its full potential. As a mid 2019 graduate of JMC Academy, Johnathan was under no obligation to return to school to help out with the animation, but he did so with great enthusiasm and became a much needed fourth member of the team.
Gedsavanh Vongpoothorn - The sole animator and colorist of Patience's most critical scene, dubbed 'The Running Shot' by the team (beginning precisely 2:00 min into the video). His animation and VFX work in 'The Running Shot' provide a real visual highlight at a key moment of the film. He was also the lead colour artist of the team, and his work on the still backgrounds are a much beloved part of the film, being the main contributor to the animation's beautiful, impressionistic like nature. Andrea Supandi - Director and Producer of the team. An avid reader of Lang Leav's poetry, Andrea was the one to come up with the idea of animating one of the author's poems (also named Patience) for the team's major project. Her eye for detail and critical nature ensured the production of a consistently beautiful film. Andrea also acted as the team's lead character artist and clean-up animator/line artist.
Casey Lontoc - The team's brilliant storyboard artist, editor, and most importantly, lead animator. His talent for creating natural movement in the film's two characters played a key role in Patience's success. He joined the project with only After Effects experience, but then continued to master Toonboom and Premiere Pro as production went on in order to ensure as professional a film as possible. The quality of the final animation can definitely be attributed to Casey's skil
SOFTWARE
Toonboom, After Effects, Premiere Pro, Photoshop
HARDWARE
Wacom graphics tablet, PC