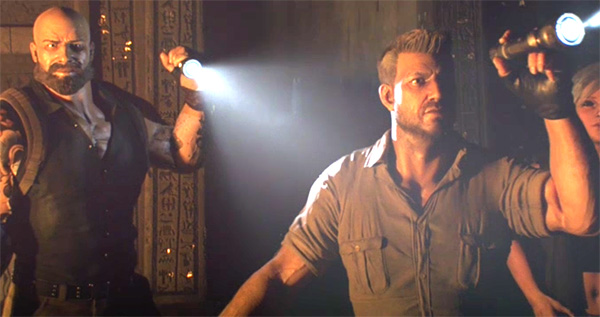 BlackGinger Studio
blackginger.tv
CATEGORY: Game Trailers
A group of five intrepid adventurers and treasure hunters get more than they bargained for in an ancient tomb. This is the first installment of Betsofts new adventure gaming concept. This cinematic was written, conceptualised and executed by the BlackGinger team and directed by BlackGinger's Marco Raposo de Barbosa.
CREW
Director - Marco Raposo de Barbosa
Project Lead - Sean Maddock Wilkins
Producer - Leigh Human
Studio Manager - Ruth Molteno

Design - Matthew Wawn,
Assets - Roelof van Wyk, Marcello Adams, Adrian le Roux, Hein Oosthuizen, Natalie Celliers, Aaliya Moola, Stefan van der Sandt,
Rigging - William Harley, Melikhaya Ntlageni, Ivan Schoeman
Animation - Louis Rossouw, Dale Voges,
VFX - Jason Slabber, Dimitri Zachos, Frank Latter
Lighting - William Harley, Sean Maddock Wilkins, Ruan Rosslee,
Compositing - Byron Tofas, Chris Bekker, Dylan Palmboom, Annel Rautenbach, Sven Hohmier, Nicholas Mackay, Tyla Koen, Jean Redelinghuys.

SOFTWARE
ZBrush, Houdini, Nuke, Baselight, Flame