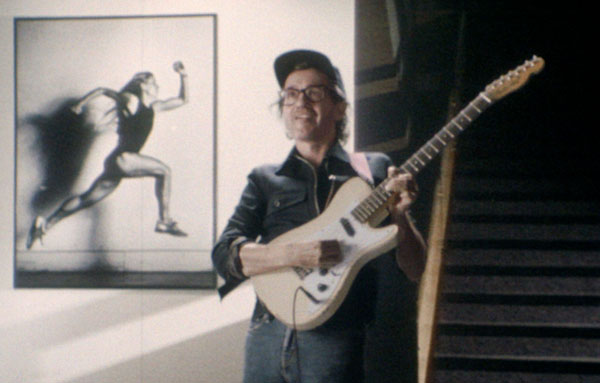 Cadre Pictures
CATEGORY: Music Video
Inspired by fashion photographer Helmut Newton, this music video from French band Phoenix entitled 'Role Model' was released in 2018.

Directed by the very talented Lost Art and with VFX by Cadre Pictures, the band appear in grainy, archival film footage from the 1980's as the iconic photographer goes about his work.

Shot in Melbourne, Cadre Pictures provided on-set VFX Supervision, then 3D tracking and compositing the green screen plates of the band into the archive footage. With hand-held cameras and low resolution 1980's video, the main challenges to overcome were tracking and matching the degradation and artifacting of the source footage. Production schedule was 3 weeks.

To see more of CADRE's work visit: instagram.com/cadrepictures
or http://www.cadrepictures.com.au .
CREW
VFX by Cadre Pictures
VFX Producer: Steven Kerswell
Lead Compositor: Kim Tobin
Compositor & 3D Tracking: Ben Bryan
Compositor: Gene Hammond-Lewis
SOFTWARE
SynthEyes, Nuke, Fusion