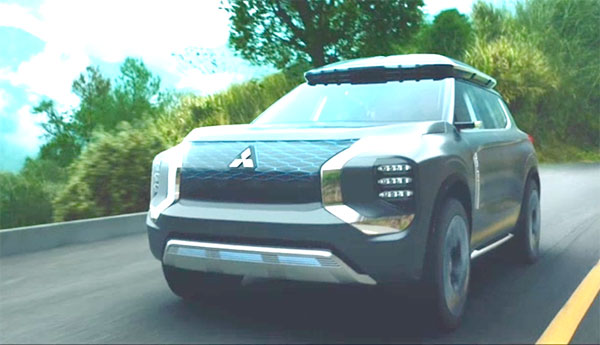 Juice
It's really happening. We can add another Mitsubishi commercial to our portfolio. But this is one is
special for many reasons: this is a concept car introduced at Shanghai Motor Show 2019, it's
directed by our man Michał Misiński, our Juice team was responsible for the whole process –
production & postproduction, but many more people made it happen. Video-shoot took place in
Shanghai and Frankfurt – why Frankfurt? Because while the car was being brought from Tokyo to
Geneva, Frankfurt was the only available "pit-stop" to capture car from inside. To create this video
we've visited 2 different continents, there're really no barriers nowadays.
CATEGORY: Commercials - VFX
CREW
VFX CREW ANIMATIORS:
VFX CREW ANIMATIORS:
CG Supervisor: Tomasz Dyrduła
On-Set VFX Supervisor: Paweł Białowąs
Art Director: Sykut Selim
Assets Artists: Patrycja Boś, Andrzej Sykut, Łukasz Walicki, Daria Szczypiorowska
Layout/Animation Artists: Anna Kuczyńska, Marcin Orzechowski
FX Artist: Kamil Kryński
Lighting Artists: Tomasz Gugała, Jarosław Handrysik, Andrzej Sykut, Łukasz Walicki, Seweryn
Czarnecki, Andrzej Przydatek, Tomasz Przydatek
Compositing Artists: Sykut Selim, Wojciech Świątkiewicz, Seweryn Czarnecki, Andrzej Przydatek,
Tomasz Przydatek, Paweł Białowąs
Edit: Janek Wierzbicki
Online Artist: Masahiro Kato
Color Grading: Ben Conkey
OTHER CREW:
Client: Mitsubishi Motors
Agency: Hakuhodo
Creatives: Morihiko Hasebe, Hiroki Nagoshi
Director: Michał Misiński
DOP: Monika Lenczewska, Sebastian Miłaszewski
1st AD: Iwo Barycz, Aron Kwan
Talents: Hueiping Liou, Steven M'Q, Nathan Tyler Komilos, Yule Lai
Production & Postproduction Studio: Juice
Executive Producers: Natalia Lasota, Michał Dwojak-Hara
Producers: Maciek Gołębiowski, Yui Nakagami
Sound FX: Juice Sound
Sound Design Artists: Kuba Pietrzak, Michał Wróblewski
Production China
Executive Producer: Tanya Wu
Production Manager: George Xu
Production Coordinator: Jluyi Li
Location Manager: Shuguang You
Line Producer: Tong Tong
Production Assistant: Huang Liu
Camera Department: Junhui Wang, Tao Liang, Mengqui Zhang, Bozhe Wang, Zhao Yue, Junhang
Zhou, Yicheng Wang
DIT: Yunhai Liu
Grip Department: Qi Lin, Senlin Xu, Jia Zeng, Hao Fu
Gaffer: Huagang Chen
Electric Department: Baodong Tan, Qiang Qu, Shuishui Li, Quizuo Qu, Cece Hui, Yuping Xiang, Tao
Ren, Hao Fu
Drone Department: Yi Feng, Qianhong Zhan
Prop Department: Qiang Li, Hui Chen, Zheniong Liang, Mengchao Li
Casting: Tu Dou, Llying Ding
Stylist: Xiaofeng Yan
Wardrobe & make up: Manman Yuan, Yipei Zhao, Yinglan Cheng
BTS: Big Fish
Runners: Qi Zhong Production Service, Longchao Mei, Bin Xu, Xiaofei Wang, Weitao Zhang, Jie
Wang, Mengjian Hu
Picture Car: Xuefei Li, Jianhuai Meng, Mengyang Cao
Driver: Qingtao Li
Crafty Service: Gong Yu, Jun Zhai
Transport: Shuguang You
Camera cars & trailers: Haifeng Xia, Bo Li, Gaoming Xu, Jiajun Xie, Shuqi Liu
Production Frankfurt
Sivax Mechanics: Mr. Onuki, Ms. Hayakawa
Production Managers: Paulina Gawecka, Bartek Glinski
Local Production Service: Gilbert Schwab
Studio Manager TV Skyline: Tim Antwerpes
Local Facility Manager: Stefan Munch
Set Design: Myk Myk Studio
Make-up Artist: Ola "Foka" Przyluska
Focus Puller: Marcin Studniarek
Camera Operator: Ludwik Pruszkowski
1st Assistant Camera: Michał Studniarek
Video Assist/DIT: Jan Konikowski
Grip – Grip 7: Robert "Batman" Łukowski, Marcin Skos
Light Rental: Heliograf
Gaffer: Maciek Gamdzyk
Sparks: Jakub Gamdzyk, Leszek Milek
Stage Hands: Yellowoz – Patryk Chudzik, Damian "Smola" Smolinski
Drivers: Marcin Targaszewski, Piotr Targaszewski
Catering: Mimi
Camera Rental: Panavision
Led Ves: Dominika Borawska, Marcin Wieczorek
SOFTWARE
Nuke, Photoshop, 3ds max, ZBrush, Fusion, Maia, Adobe