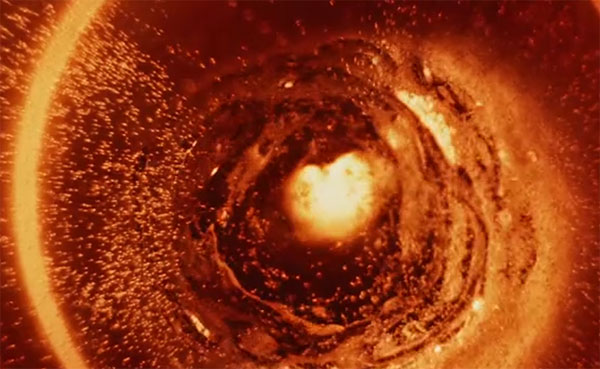 Juice
There're always some artists – designer or directors who work we appreciate and cherish. One of
those names out there for us Juice was directorial duo from New York called Agressive.tv. Things
they do usually spoke to us on many levels and we found a great opportunity to align and work
together on a special project. April 16, 2019 – Budweiser has brewed a new limited edition beer in celebration of the 50th
anniversary of the first moon landing. Together with Aggressive team, we've created this NASAinspired
film that's all about beer.
CATEGORY: Commercials - VFX
CREW
VFX CREW ANIMATIORS:
Postproduction: Aggressive, Juice
Postproduction Support: Gyar
Producers: Maciek Gołębiowski, András Piroska
Art Director: Adam Tunikowski
Head of CGI: Áron Hargitay
Assets Artists: Maciej Haraf, Tomasz Dyrduła
Layout Artist: Piotr Korczyński
Look Development Artists: Szymon Jaskuła, Andrzej Sykut, Wojciech Magierski, Marko Zarić, Maciej
Haraf
Nuke Lead Artist: Richárd Nagy
Compositing Artists: Kristóf Gaál, Przemysław Czapla, Paweł Białowąs, Szymon Jaskuła, Tomasz
Potakowski, Krzysztof Łucki
Rendering Artist: Adam Marihazi
FX Artist: Dömötör Kővágó
Texturing Artist: Dia Nagybákay
Animation & Tracking Artist: Gyula Némedi
OTHER CREW:
Client: Anheuser-Busch
Agency: Vayner Media
Directed by: Aggressive
Production: Aggressive
Creative Directors: Alex Topaller, Daniel Shapiro
Producer: Alex Aab
DP: Bobby Shore
Tabletop DP: Etienne Proulx
Editor: Adam Thomson
Production Designer: Jesson Moen
Colorist: Dominik Deras
Production Manager: Won Cha
Storyboard Artist: Mercer Boffey
Concept Artist: Michał Sawtyruk
Sound Design: Massivet.
SOFTWARE
Nuke, Photoshop, 3ds max, ZBrush, Fusion, Maia, Adobe