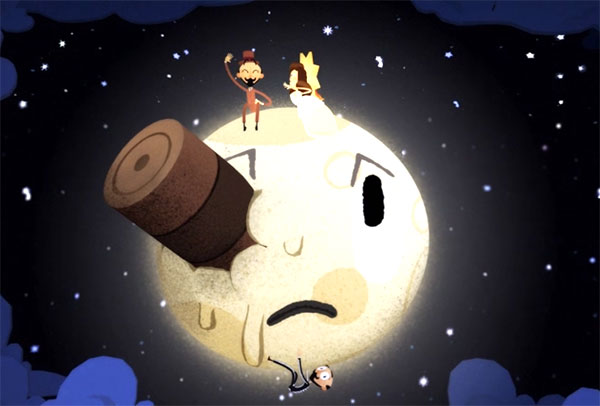 Nexus Studios
VR & 360 interactive doodle directed by Fx Goby
Co-directed by Fx Goby and Google Doodles' Hélène Leroux, 'Back to the Moon' celebrates pioneering illusionist and filmmaker Georges Méliès.

In a first-of-its-kind collaboration between Google Doodles, Google Spotlight Stories, Google Arts and Culture, Cinématèque Française and Nexus Studios, the film launched as the first ever virtual reality (VR) / 360 interactive Google Doodle.

Transporting the viewer inside his magical world via some of his best known films, styles, techniques and characters, the film also features a Mathieu Alvado score recorded by the London Symphony Orchestra.

Enjoy the 360 video above or enjoy the full VR experience on mobile, Cardboard or Daydream by downloading the Google Spotlight stories app for iOS or Android or on Steam.
CATEGORY: Interactive 360 Experience