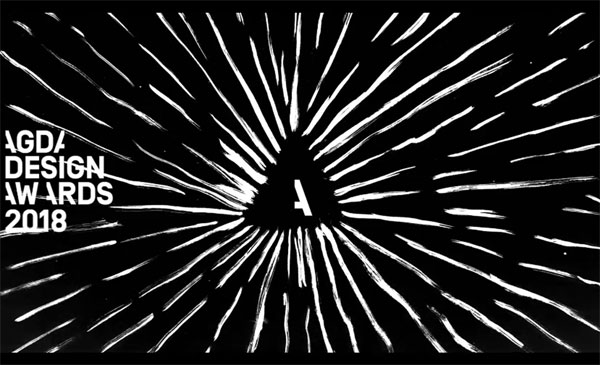 Interweave Group
nterweavegroup.com
CATEGORY: Titles/Openers - TV
This piece of motion graphics was used to kick off the 2018 AGDA Design Awards — an event that recognises the best design work within Australian across a wide range of creative disciplines.
Each design discipline was bought to life through a series of moving abstract shapes. Be it a series of A4 pages spreading out then contracting — representing the 'Design for Publication' award category; or a series of vertical lines hurtling towards camera — representing the 'Design for motion' category.
The already established AGDA brand (and iconic triangular trophy shape), were reinterpreted to reflect the 2018 host city of Melbourne — A city known for its flourishing creative arts scene and their penchants for wearing black clothing all year round.
To celebrate Melbournes commitment to the arts (and its preferred colour palette), each frame was painstakingly painted by hand, using black sumi ink, then photograph and compiled in After Effects for final output.
As sponsors of the event, Interweave provided its creative and production services through an in kind arrangement. This was very much a passion project for the Interweave studio!
CREW
Conlan Normington
Daniel Cookson
Cassie Stevens
Daniel Cookson (Director)
Will Farrier (Soundtrack)
SOFTWARE
Cinema 4D, Adobe After Effects, Adobe Premiere