The deadline for entering AEAF Awards is fast approaching. Don't miss out. Enter now before 31 May - before it's too late.
Enter Now – AEAF Awards Deadline is Almost Here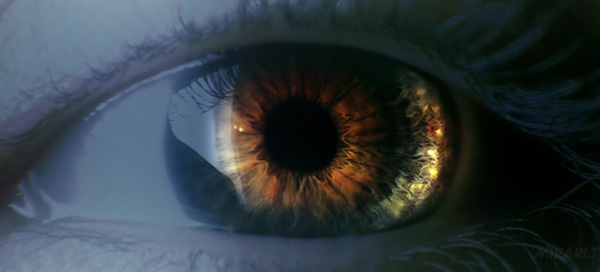 The AEAF Awards 2017 are currently accepting entries in the following categories: Commercials Animation - Commercials VFX - Feature Films Animation - Feature Films VFX - Web Viral - Titles & Openers for TV and Feature Film - Idents - Short Film - Music Video - TV Series - Student - Games Cinematics - Education & Infographics - Live Event Visual Effects - VIRTUAL REALITY / 360.
See the AEAF Awards Entry Form. When you enter work in the AEAF Awards you can choose to have your projects posted in the Online Festival at aeaf.tv, where all entries will be on view in the coming weeks in the lead-up to the Awards event in August. aeaf.tv
Registration and Venue details
Speaker Program
Full two-day Speaker program and AEAF Awards Screening,
10am - 5pm 15 August - 10am - 5pm 16 August
AEAF Awards
Drinks Reception 6pm 16 August
AEAF Awards Screening 7:30 - 9pm
After Awards drinks and networking
Early Bird price with discounts for multiple bookings
$195
plus gst
AEAF Awards Screening ONLY - with discounts for multiple bookings
$35
plus gst
REGISTER TO ATTEND
For enquiries or special requests including group discounts - please call or email us.
This email address is being protected from spambots. You need JavaScript enabled to view it. Tel 02 9332 2822

Chauvel Cinema 249 Oxford St Paddington 2021
Full Speaker Details with bios and Session Descriptions
AEAF 2017 Speaker Program
Speaker Program
10am - 5pm 15 and 16 August
AEAF Awards
6pm 16 August
AEAF is looking for, supervisors, animators and industry experts to speak at the 2017 Speaker Program, 15-16 August. Are you interested in presenting your work, ideas or vision to fellow VFX and digital artists? If you would like to be on the AEAF program, please email Sean Young at This email address is being protected from spambots. You need JavaScript enabled to view it.
Weta Digital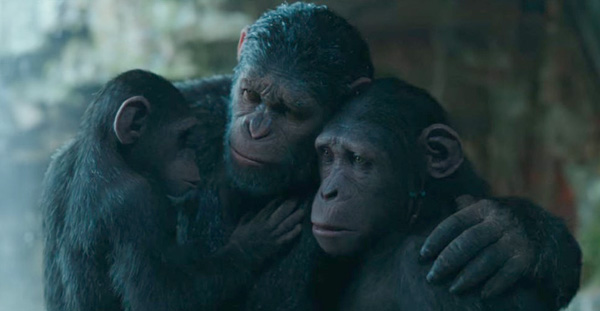 Weta Digital will give behind the scenes accounts of their latest major projects at AEAF. The Academy Award winning studio is one of the world's best known visual effects companies, recognised for their performance-driven digital characters in projects ranging from 'Avatar' to 'The Adventures of Tintin' and 'The Hobbit' trilogy. Stay tuned for more exciting information coming soon.
Most recently the team has been working on 'Guardians of the Galaxy: Vol 2', 'War for the Planet for the Apes' and 'Valerian and the City of a Thousand Planets'. One of these projects will be the subject of the company's presentation.
Animal Logic's Rob Coleman to Speak on 'The LEGO Batman Movie'
Head of Animation at Animal Logic, Rob Coleman, will speak at AEAF in August to give attendees a glimpse behind the scenes of 'The LEGO Batman Movie', showing his team's recent work.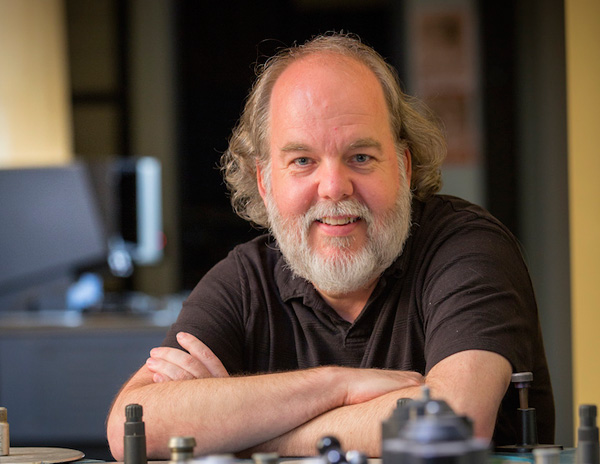 Head of Animation at Animal Logic, Rob Coleman, will be among the speakers at AEAF in August to give attendees a glimpse behind the scenes of 'The LEGO Batman Movie', showing the Animal Logic team's recent work.
Rob Coleman is a two-time Oscar nominee for his animation work on 'Star Wars: The Phantom Menace' (1999) and 'Stars Wars: Attack of the Clones' (2002). He has also been nominated for two BAFTA Awards for his work on 'Men In Black' (1997) and 'The Phantom Menace' (1999). He spent 14 years at Industrial Light and Magic and Lucasfilm Animation working closely with George Lucas. He has built and supervised animation teams in Canada, the United States, Singapore and Australia. He was the Head of Animation on 'The LEGO Movie' (2014) and was the Animation Supervisor on 'The LEGO Batman Movie' (2017). www.aeaf.tv
Jeff Capogreco Visual Effects Supervision ILM


Jeff Capogreco joined Industrial Light & Magic in 2014 as an Associate VFX Supervisor on Jurassic World. He has a post graduate diploma in Computer Animation from Sheridan College and a successful 10+ year career producing top quality imagery for feature films. Prior to ILM he worked at WETA Digital as a VFX Sequence Supervisor on such films as The three Hobbit films, Rise of the Planet of the Apes, The Adventures of Tintin and Avatar.
Founder and creative director Ian Kirby and 3D artist Luke Bicevskis are coming to speak at AEAF in August from award-winning creative studio The Sequence Group, based in Vancouver.
The Sequence Group Ian Kirby and Luke Bicevskis
Two artists are coming to speak at AEAF in August from award-winning creative studioThe Sequence Group, based in Vancouver. In business for the last 11 years, the group specializes in design, animation and visual effects. Founder and creative directorIan Kirby, and 3D artist Luke Bicevskis who is also creative director at Sequence's new Melbourne, Australia office, will talk about their work and company.
As creative director, Ian works at Sequence as director, producer and visual effects artist. He has extensive experience in film, television and gaming and works closely with production studios and video game developers with expertise in the narrative expansion of new and existing properties. Ian's hands-on background in animation, visual effects and live action enables him to undertake and manage a broad spectrum of mediums and projects.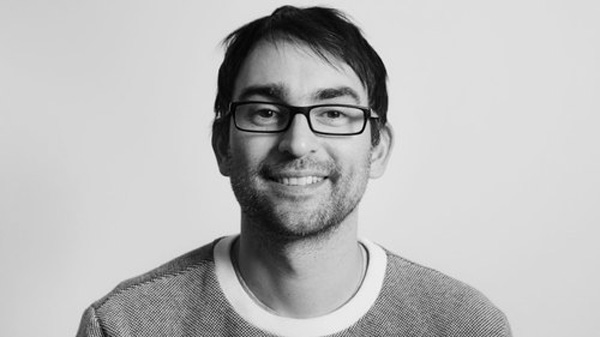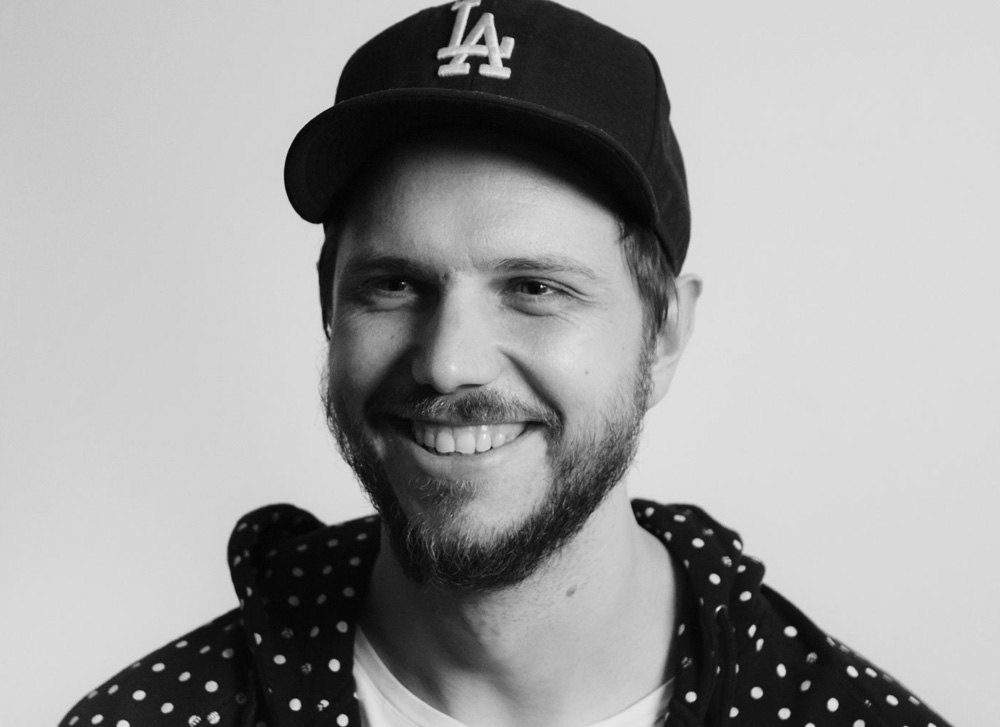 Over his career, Luke has worked as a designer, illustrator, compositor and 3D artist on a number of award-winning projects across advertising, documentaries and animation. He won MIFF's Best Short Documentary award for his illustrative work on Lukas Schrank's 'Nowhere Line: Voices from Manus Island'. At Sequence, Luke has applied his skills to projects for clients including Microsoft, Disney and Slack.
Sequence opened in 2006 with an initial focus on broadcast design and motion comics. Ian and art director Andrew West worked together on one of the first motion comics, 'Broken Saints', a style that readily appealed to clients looking for backstory for films including 'I Am Legend', 'Inception' and 'Prince of Persia'.
Meanwhile the Sequence team grew and the studio now handles visual effects and broadcast design for most types of production from concept through completion. Their team's experience includes the'Batman'and'Harry Potter'franchises,Halo: Fall of Reach, Marvel: Avengers Alliance 2 Civil WarandStar Wars: Commander, as well as commercials blending live action with VFX. Other projects are'Batman: Black and White'and Sony Santa Monica's video games'Bound'and'What Remains of Edith Finch'.
Company evolution notwithstanding, Sequence retains design and artistic expression as the starting point for projects. Recent clients include 343 Industries, Disney Interactive, ABC, Kabam, Dallas Stars, Warner Brothers, 20th Century Fox, Sega and DC Entertainment.
Sequence's work has received Awards recognition several times, including an IAWTV Award, a Bass Award and an Audience Award at the Sundance Online Film Festival. The team also won an Accolade Global Film Competition Award for excellence in animation for their work on 'Halo: Fall of Reach'.

Iloura's VFX Supervisor Lindsay Adams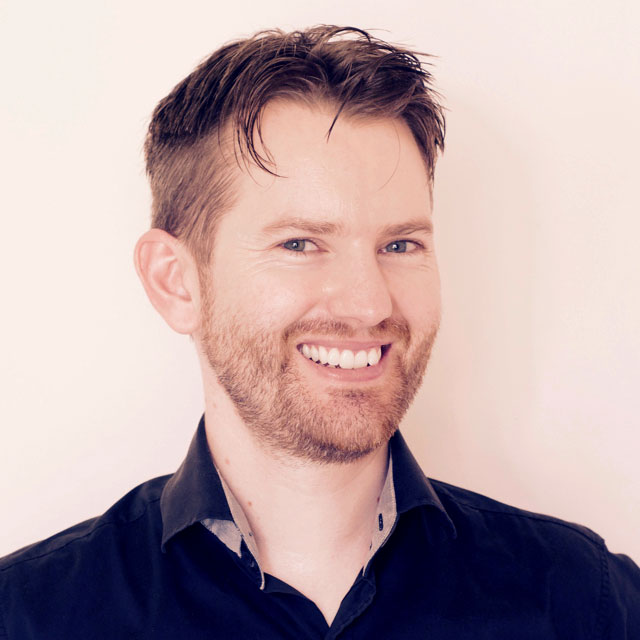 Lindsay Adams from Iloura animation and visual effects studio in Melbourne.
Lindsay has worked in visual effects for over 15 years at several studios including ILM, MPC and Animal Logic as well as Iloura. Working within his specialty in compositing, he was nominated for a VES award for Outstanding Compositing in a Photoreal Feature for his work on 'Mad Max: Fury Road'. Lindsay's work also includes 'The Avengers', '300' and 'The Lord of the Rings: The Return of the King'. In 2017 he supervised the visual effects for HBO's 'The Leftovers' which filmed in Australia. iloura.com.au
AEAF Schedule
Speaker Program
10am - 5pm 15 August
10am - 5pm 16 August
AEAF Awards
Drinks Reception 6pm 16 August
AEAF Awards Screening 7:30 - 9pm
After Awards drinks and networking
Chauvel Cinema 249 Oxford St Paddington 2021