AEAF 2018 Speaker Program
A Perfect Day at AEAF
AEAF is a celebration of VFX and Animation with a speaker program and awards evening.
AEAF takes place on 30 August, in Paddington, Sydney. Following a packed day of talks from the leading lights of the VFX industry, the AEAF Awards Night is a celebration of the best work by digital artists artists from around the world.
AEAF's speakers include VFX Supervisors, Animation and Creative Directors, who will enlighten the industry with new, creative approaches to their work and insights into the projects they have contributed to.
Speaker Program
9am - 5:30pm 30 August
AEAF Awards
6pm 30 August
4:30 pm Weta Digital - Matt Aitkin - VFX Supervisor - Avengers: Infinity War

Weta Digital's Visual Effects Supervisor Matt Aitken will present the wide variety of cutting-edge VFX techniques his team used on Avengers: Infinity War.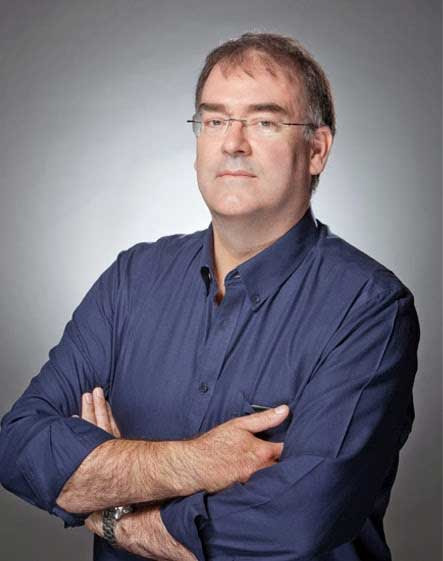 Weta Digital created the entire Titan battle in the third act—an incredibly VFX heavy sequence featuring extensive FX simulation techniques. Matt will reveal how Weta created a compelling performance for Thanos, built Planet Titan from the ground up, and simulated the many bespoke FX used to manifest the heroes' spirited defence.
Matt has worked as VFX Supervisor on some of the biggest films of the past two decades, including 'The Lord of the Rings' trilogy, 'Avatar' and most recently 'Avengers: Infinity War'.

As a Visual Effects Supervisor, Matt has worked on some of the biggest films of the past two decades, including 'The Lord of the Rings' trilogy, 'Avatar and most recently 'Avengers: Infinity War'. Matt has been at Weta since the early days, joining around the time of Peter Jackson's 'Heavenly Creatures', before the company was even officially formed.

Matt was Digital Models Supervisor on The Lord of the Rings trilogy, pre-production/R&D supervisor for 'King Kong' and CG Supervisor for 'Avatar'. His credits as a Visual Effects Supervisor includes 'The Adventures of Tintin', Peter Jackson's 'King Kong' 360 3D attraction at Universal Studios, 'The Lovely Bones', 'District 9', 'Iron Man 3', 'The Hobbit' trilogy, and 'Independence Day: Resurgence'. He recently finished supervising Weta Digital's work on 'Avengers: Infinity War'.

He is an active member of the Academy of Motion Picture Arts and Sciences where he was nominated for an Academy Award and a BAFTA for Best Visual Effects on 'District 9' and has won multiple Visual Effects Society awards. https://www.wetafx.co.nz/
3:45 pm Framestore - Mike Bain - Head of CG in Integrated Advertising LA

Story telling From cinema to 360°s
Mike will use his in-depth experience as a CG artist to give both technical and creative insights into the evolving world of content, examining the art of storytelling through a multitude of platforms. From 'traditional' cinema VFX and linear narratives to today's 360°, technology-driven experiences, drawing on award-winning Framestore projects spanning film, installations, mixed realities and rides, Mike will show that we are limited only by our imaginations.




Mike Bain, Head of CG, has nearly two decades of experience in Visual Effects, beginning his career at Animated Biomedical Productions as a CG Generalist. Mike's career developed from there working at Fuel VFX and Weta Digital before landing at Framestore. Prior to heading up the CG department at Framestore, Bain worked on an impressive shows, such as Captain America, Mission:Impossible - Ghost Protocol, The Avengers and The Hobbit. During his time at Framestore, Mike has supervised a plethora of major advertising projects including Slim Jim's recent campaign, Apartments.com, Beats by Dre and Pharrell's Happy and many more.
3:00 pm Rodeo FX - Jordan Soles - VP Development & Technology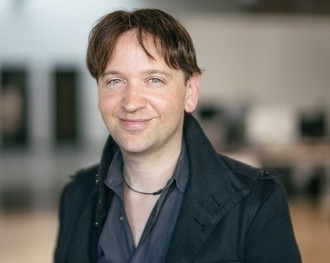 As the Vice-President Development & Technology of Rodeo FX, Jordan works actively in business development, and oversees all technological aspects of the company, from IT infrastructure decisions, to software and pipeline design, through production management. With a degree in Artificial Intelligence and Cognitive Science from the University of Toronto, Jordan brings a creative and innovative approach to solving technological problems.
1:30 pm Animal Logic - Simon Pickard - Animation Supervisor - Peter Rabbit

Simon will explain the processes of working with the Animal Logic team on 'Peter Rabbit', intimately understanding each character's motion while keeping to a tight schedule.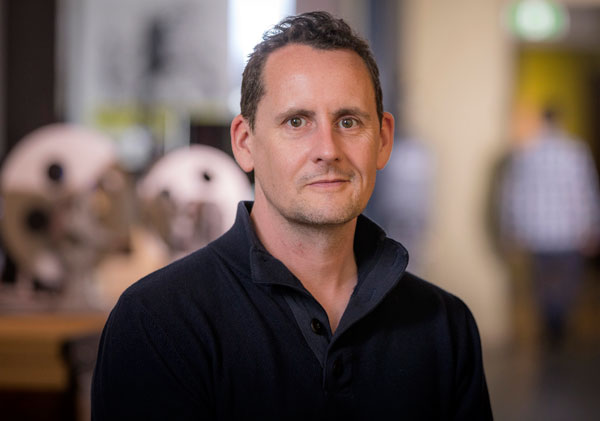 Apart from nailing the animation and character FX of a cast of CG bunnies and creatures, one of the key aspects of this production was educating the director Will Gluck, a newcomer to animation, in the challenges of CG character development. Simon will talk about this and other hurdles he an his team encountered, as well as how they met each challenge to produce characters that are engaging and feel incredibly real.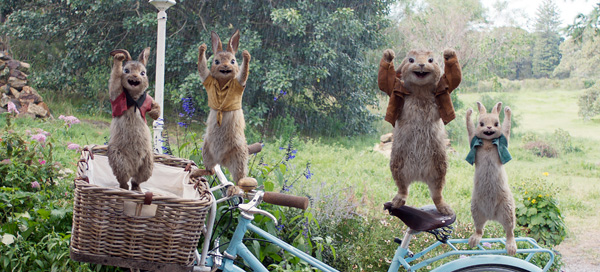 Much of the challenge lay in establishing confidence - the team needed to feel they had locked an animation style for the cast that they could confidently carry through to delivery, and the director needed confidence that the team understood and could make his vision come to life on screen. "One of our first tasks for the production was creating that perfect shot to convince Will that we had hit the mark," said Simon.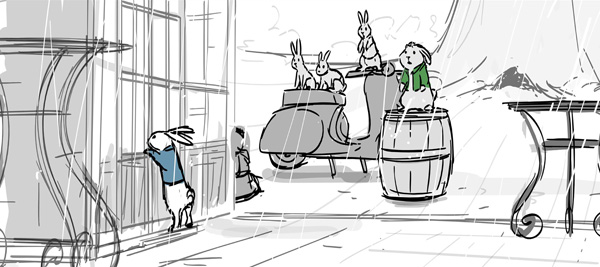 An important part of Simon's role as supervisor was efficiency and time management. At AEAF he will describe how he kept Animal Logic's artists moving forward as a team, in spite of a tight time frame and the production's emphasis on extreme realism. He said, "We got to know the characters very well and often wanted to linger over certain looks, effects and behaviour. But the number of them was huge – all the rabbits plus a crowd of animal friends – and the pressure was on to meet the deadlines between production meetings."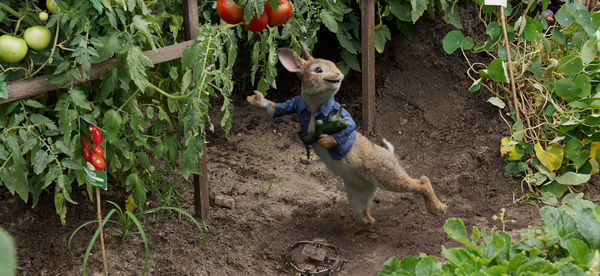 Simon Pickard has over 15 years of experience in the animation industry and has worked at a variety of studios in Australia and the UK. Since joining Animal Logic in 2005, Simon has worked on a range of projects in different roles. He was a Lead Character Animator and Lead Animator on the Oscar Award winning film, 'Happy Feet' and the Lead Animator on 'Legend of the Guardians: The Owls of Ga'Hoole' and 'Walking with Dinosaurs 3D'. Most recently, Simon led a team of over 75 animators as Animation Supervisor on 'Peter Rabbit'. Prior to this, Simon was the Animation Director at Flying Bark for the animated feature 'Maya the Bee'. Other credits include 'The Golden Compass', 'The Chronicles of Narnia: Prince Caspian' and 'Happy Feet 2'.
1:15pm Google Cloud - Bjorn Leffler - Senior Cloud Engineer, Office of the CTO
Next generation cloud technologies for Movie Studios


Bjorn Leffler is a Senior Cloud Engineer in the Cloud Office of the CTO at Google, specializing in storage systems, high performance workloads and large scale deployments. He works with cloud customers from a variety of industries, making sure their infrastructure is scalable, high performance and cost efficient.
Prior to Google, Bjorn worked seven years in the movie industry at Pixar and Animal Logic, supporting the production of award winning animated movies and visual effects. Favourite credits include 'Cars', 'Ratatouille', 'Wall-E' and 'Up'. At Pixar, Bjorn worked on rendering optimisation and the in-house software used to on feature film projects. He also built the storage and asset management system that Pixar uses today. At Animal Logic, Bjorn rewrote the scheduling software used to coordinate thousands of concurrent batch jobs on the local render farm.
12 Noon Cutting Edge - Simon Maddison - VFX Supervisor
VR experience Q-Rider
Simon will talk a about developing and creating the submarine 360° environment for the VR experience Q-Ride, with action and detail to watch in all directions.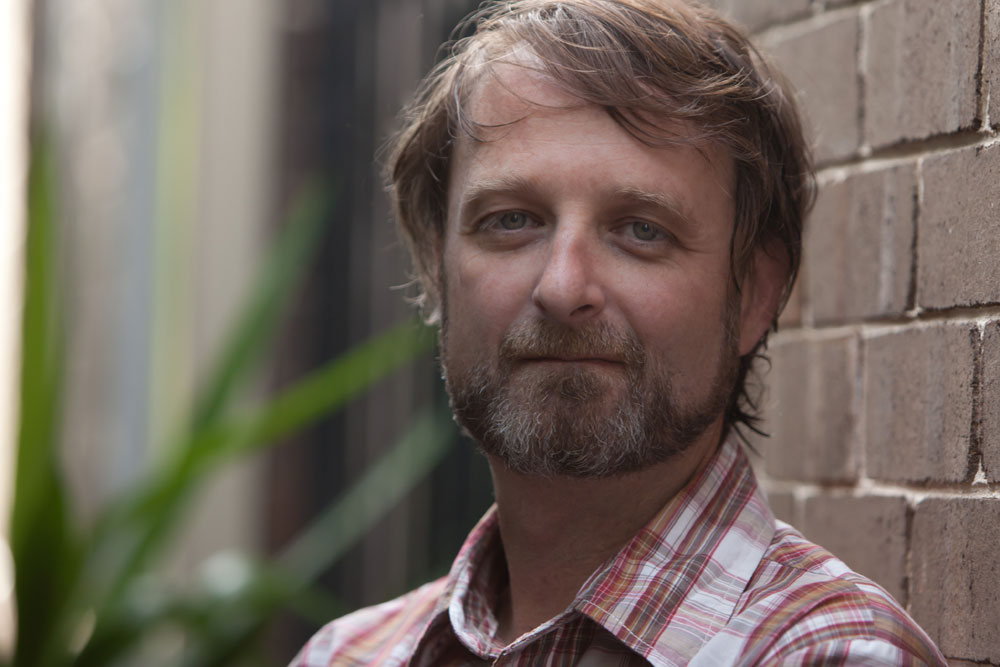 Cutting Edge delivered a virtual reality theme park ride late last year titled 'Q-Ride' for attractions developer Brogent Technologies. The ride debuted at the IAAPA Attractions Expo held in Florida in November. Cutting Edge's team, led by Simon Maddison who served as both project VFX Supervisor and Director, created an experience that uses VR to take participants on a spectacular, breathtaking underwater journey. Simon will give a talk about developing and creating Q-Ride at AEAF in August.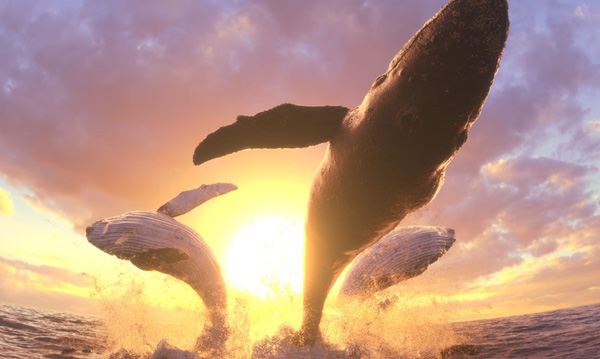 Q-Ride's dreamy submarine environment, with action and detail to watch in all directions, is an ideal match for such a ride experience. Simon said, "Our client knew they wanted to give the audience the chance to explore an underwater landscape. We scripted a journey that transports people to an immersive seascape, rich with marine life, where they float through a world surrounded by rays, schools of fish, dolphins and whales."
Q-Ride gives viewers a 360° view, but is unusual in that each person has a unique POV depending on where he or she is seated. The movement of the seats is synched with the vision to increase the realism further – the ride controls the motion and viewers are free to choose where they look as they move up close to realistic marine life and other elements. Because the team took special care to link the motion to vision, the ride counteracts motion sickness and allows participants more freedom to turn and look about inside the experience.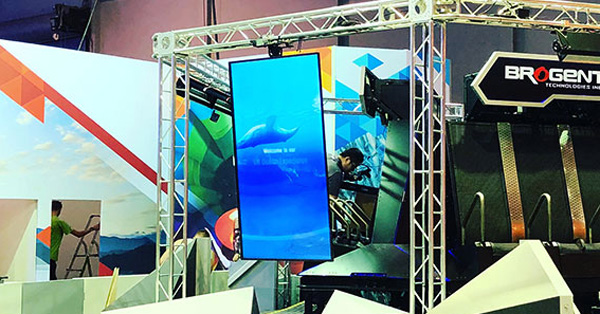 Simon will be giving his talk about the project together with Matthew Hermans from The Electric Lens Company, who collaborated with Cutting Edge on the ride's 4K, 360° stereoscopic immersive film, used as the content for the Q-ride. "We'll be talking about the approach to storytelling needed for such a particular application, a lot about the technological processes we employed, as well as the sound design and final mix," said Simon. "It's a real case study taking people through all the hurdles we faced, what we discovered along the way and the final result.
The Electric Lens Company is a group of artists, directors and technicians creating virtual experiences for different platforms. The members range from commercial directors and VFX supervisors to fine artists and game designers, dedicated to storytelling through their work for major studios and brands over the last 20 yea
Simon Maddison is one of Australia's most experienced and sought afterVFX Supervisors. He was a founder and for 13 years a co-owner of FuelVFX. Through hard work, a driving passion for amazing visuals, and anuncompromising dedication to quality, Simon has built an unparalleledreputation in the industry which he now brings to Cutting Edge.With over 15 years experience as a VFX Supervisor across television,commercials, and feature films, Simon entrenched his own reputation fordelivering groundbreaking photo-realistic character and FX animation.Simon has a body of work that stretches across both TVC and film.He has a reputation for delivering ground- breaking photorealistic CG work,including some of the best CG character work in Australia for feature films(Cowboys and Aliens, Charlotte's Web and Marvel's Avengers) and TVCs(Bankwest Squirrel, Wrigley's Extra Active, V Energy Grasshoppers, NikeFreeknit, Sony Robots, V Tortoise and Bank of New Zealand Pigs).
11:00am Ample Projects - Nicholas Tory and Lucy Keeler - Artists -Directors
Artists Nicholas Tory and Lucy Keeler at Ample Projects will talk about creating and directing their brilliant environmental artworks, animations and installations that bring locations to life.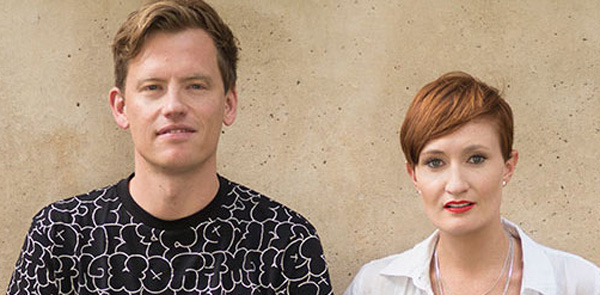 Artists Nicholas Tory and Lucy Keeler at Ample Projects will talk about creating and directing their brilliant environmental artworks, animations and installations that bring locations to life. The team at Ample combine traditional artistic methods with new and old technology, to create public artworks that people can relate and respond to.
Their work appears each year at VIVID Sydney and is featured at many other venues. They will show attendees their processes and approaches to building their beautiful, evocative projects from the ground up, and the tools used at different stages. They will also share sources of inspiration and reference for their graphics and animation.
Nicholas Tory is an award-winning artist, artistic director, designer and project director, and a co-founder of Ample Projects. He graduated from Sydney College of the Arts' Electronic and Temporal Arts studio, and specialises in site-specific collaborative art projects including sculptures, installation, light-based art and animated films. To develop his varied, multi-disciplinary practise and style, he collaborates with artists, technicians, engineers, animators and designers.
After spending the past 20 years working with artistic production teams on a diverse range of impressive projects, Nick's projects are his response to life in the modern world, and explore themes relevant both to the experience of urban environments, and to a desire to be closer to nature. They also reveal the fragility and complexity of all life on our planet, human mythology and the roles that technology play in our lives and world.
Through collaboration with other artists in various disciplines, Nick's work uses light, spatial and object design, electronic engineering, interactive design, sound, projection, animation, film making and traditional techniques like drawing and painting. Nicholas hopes to produce though-provoking work that makes our experience of the world better.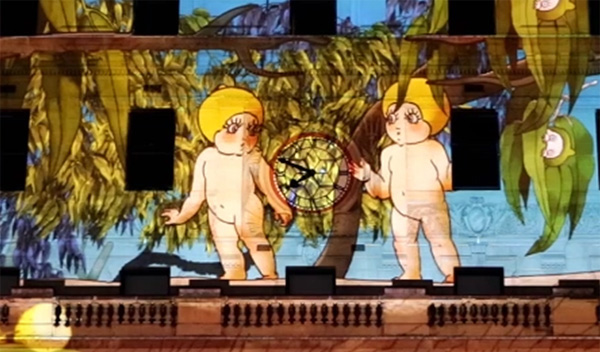 Lucy Keeler has developed her work and style as an artist over 15 years, supported by a multi-disciplinary studio devoted to painting, sculpture, virtual art, projection and theatre design. Based on her love of traditional art mediums and 2D animated filmmaking, her projects bridge traditional and technological art forms.
Lucy is a founder and co-director at Ample Projects, developing large-scale art projects in Australia and overseas, including video and installation art, sculptural works, projection mapping and animatronic sculpture. Over the past several years, she has designed and directed numerous projects from the ground up, securing funding and bringing together sculptors, painters, video artists, animators, lighting programmers and designers, interactive developers, composers and musicians to develop public artwork.
Lucy's individual art practice is focused on hand animated oil painting. She is currently completing postgraduate studies (Master of Fine Art, Painting) at Australia's National Art School in Sydney, and previously undertook two residencies in Italy followed by a solo show, and has won several awards as a painter. www.ampleprojects.com
10:15 Passion Pictures - Executive Producers Sophie Woods and Kate Goodwin
Two producers from Passion Pictures, Kate Goodwin and Sophie Woods, will talk about working behind the scenes on their team's extremely creative 2D and 3D animated stories.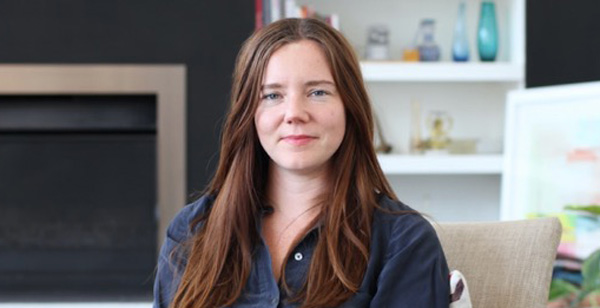 Kate Goodwin
Two producers from Passion Pictures, Kate Goodwin and Sophie Woods, will speak at AEAF about what happens behind the scenes to bring together their team's extremely creative, beautiful and emotive 2D and 3D animated stories for brands, TV and films. Passion Pictures is recognised around the world for immediately engaging characters and skilful animation. Among other projects, Kate and Sophie will focus on the production of the recent short film called 'Joy', made for China's online retailer JD.com.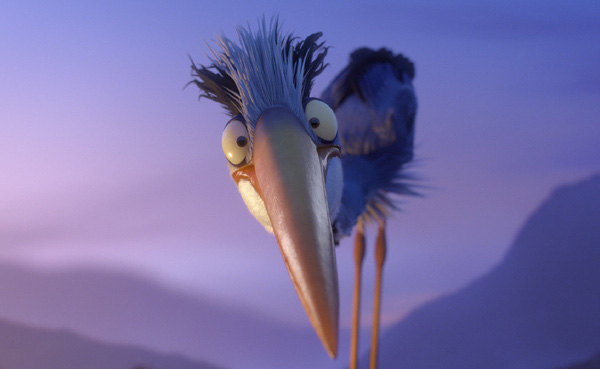 'Joy'
Kate's first leap into animation production was at Cirkus in Auckland, after starting out in news and current affairs. In 2014, she joined Passion Pictures' UK headquarters, serving as animation and new business producer until 2017, and is now Executive Producer in the Melbourne office. Having worked with clients such as Nike, Barclays and on the documentary 'Listen To Me Marlon', she has an in-depth understanding of the animation process and extensive knowledge of Passion Pictures' artists.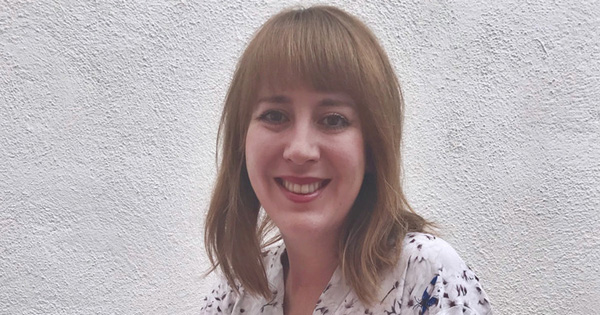 Sophie Woods
Sophie is producer with a background in commercials, TV, film, animation, radio, post production and talent management. She has experience working at a number of diverse Australian production companies, from Network Ten to the OTTO Empire. www.passion-pictures.com
9:30am TBC
Full details of all the talks will be added over the coming weeks
so bookmark this page and keep looking!

Would you like to be on the speaker program for AEAF 2018?
Email This email address is being protected from spambots. You need JavaScript enabled to view it.