AEAF 2018 Speaker Program
A Perfect Day at AEAF
Speaker Program
9am - 5:30pm 30 August
AEAF Awards
6pm 30 August
4:30pm Framestore - Mike Bain - Head of CG in Integrated Advertising Los Angeles




Mike will use his in-depth experience as a CG artist to give both technical and creative insights into the evolving world of content, examining the art of storytelling through a multitude of platforms. From 'traditional' cinema VFX and linear narratives to today's 360°, technology-driven experiences, drawing on award-winning Framestore projects spanning film, installations, mixed realities and rides, Mike will show that we are limited only by our imaginations.
Mike Bain, Head of CG, has nearly two decades of experience in Visual Effects, beginning his career at Animated Biomedical Productions as a CG Generalist. Mike's career developed from there working at Fuel VFX and Weta Digital before landing at Framestore. Prior to heading up the CG department at Framestore, Bain worked on an impressive shows, such as Captain America, Mission:Impossible - Ghost Protocol, The Avengers and The Hobbit. During his time at Framestore, Mike has supervised a plethora of major advertising projects including Slim Jim's recent campaign, Apartments.com, Beats by Dre and Pharrell's Happy and many more.
3:45pm Weta Digital


3:00 pm Rodeo FX - Jordan Soles - VP Development & Technology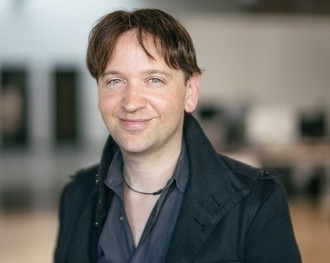 As the Vice-President Development & Technology of Rodeo FX, Jordan works actively in business development, and oversees all technological aspects of the company, from IT infrastructure decisions, to software and pipeline design, through production management. With a degree in Artificial Intelligence and Cognitive Science from the University of Toronto, Jordan brings a creative and innovative approach to solving technological problems.
2:15 pm Territory Studio - Peter Eszenyi - Creative Lead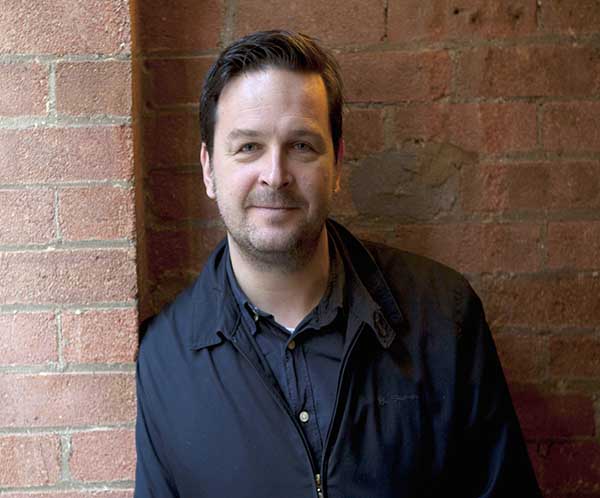 Born in Budapest, Peter's career in art direction saw him working across Europe before his passion for design, motion graphics, 3D and visual effects drew him to London. He joined Territory Studio in 2012 where he is now Creative Lead and VFX Supervisor, overseeing the studio's 3D and VFX output across film, games, VR and digital.
Relishing challenges that invite design thinking and innovative approaches, Peter describes key tools as his imagination, pencils, pens and brushes. Recent projects include Pacific Rim Uprising, Blade Runner 2049 and Ghost in the Shell, with a number of projects in the pipeline.
Peter has worked across many projects at Territory Studio, from The Martian and earlier films, to Ghost in the Shell, Blade Runner 2049 and most recently Pacific Rim Uprising.

1:30 pm Animal Logic - Simon Pickard - Animation Supervisor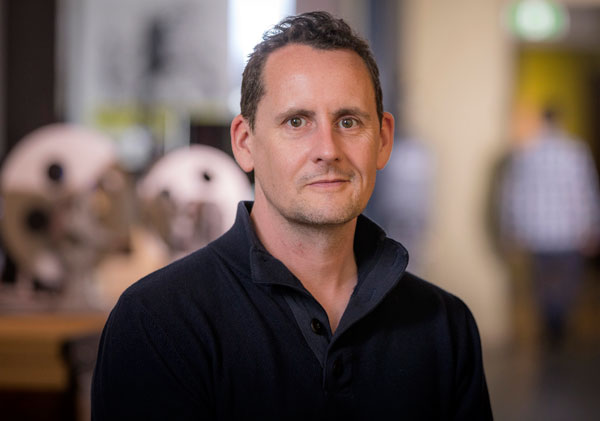 Simon has over 15 years of experience in the animation industry and has worked at a variety of studios in Australia and the UK. Since joining Animal Logic in 2005, Simon has worked on a range of projects in different roles. He was a Lead Character Animator and Lead Animator on the Oscar Award winning film, 'Happy Feet' and the Lead Animator on 'Legend of the Guardians: The Owls of Ga'Hoole' and 'Walking with Dinosaurs 3D'. Most recently, Simon led a team of over 75 animators as Animation Supervisor on 'Peter Rabbit'. Prior to this, Simon was the Animation Director at Flying Bark for the animated feature 'Maya the Bee'. Other credits include 'The Golden Compass', 'The Chronicles of Narnia: Prince Caspian' and 'Happy Feet 2'.
1:15pm Google Cloud

12 Noon Cutting Edge - Simon Maddison - VFX Supervisor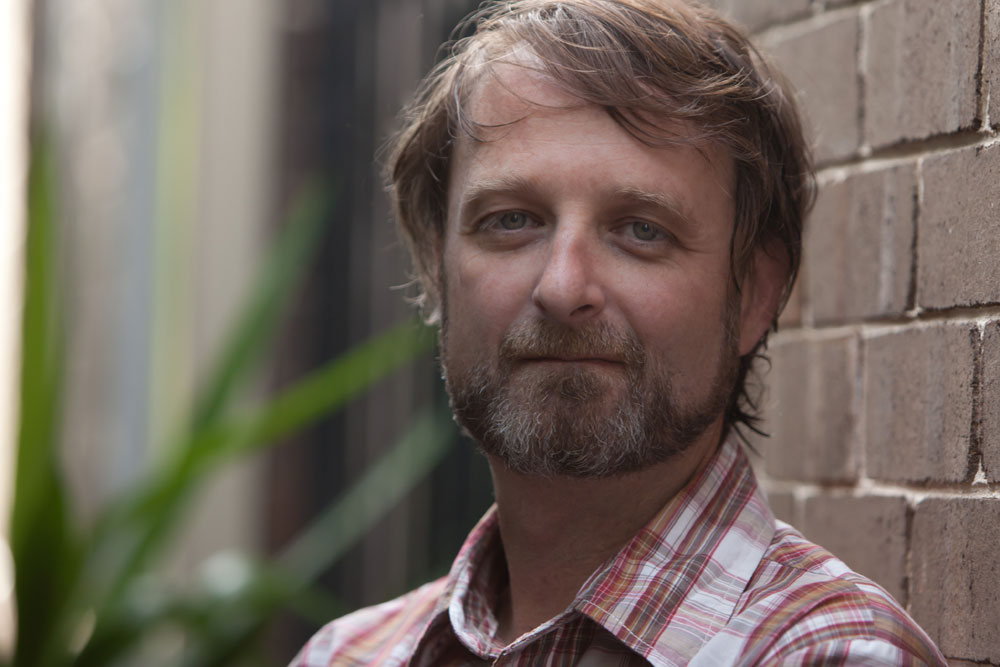 Simon Maddison is one of Australia's most experienced and sought afterVFX Supervisors. He was a founder and for 13 years a co-owner of FuelVFX. Through hard work, a driving passion for amazing visuals, and anuncompromising dedication to quality, Simon has built an unparalleledreputation in the industry which he now brings to Cutting Edge.With over 15 years experience as a VFX Supervisor across television,commercials, and feature films, Simon entrenched his own reputation fordelivering groundbreaking photo-realistic character and FX animation.Simon has a body of work that stretches across both TVC and film.He has a reputation for delivering ground- breaking photorealistic CG work,including some of the best CG character work in Australia for feature films(Cowboys and Aliens, Charlotte's Web and Marvel's Avengers) and TVCs(Bankwest Squirrel, Wrigley's Extra Active, V Energy Grasshoppers, NikeFreeknit, Sony Robots, V Tortoise and Bank of New Zealand Pigs).
11:00am TBC
10:15am TBC
9:30am TBC
Full details of all the talks will be added over the coming weeks
so bookmark this page and keep looking!

Would you like to be on the speaker program for AEAF 2018?
Email This email address is being protected from spambots. You need JavaScript enabled to view it.